---
Competition training for elite horses and riders
---
---
A Unique Equestrian Experience
---
Exemplary Stables & Livery
---
The yard has been designed conscientiously with functionality in mind, making the experience for horses, riders and their whole teams a priority.
Set within numerous acres of equine facilities, there is space to host 32 horses in a range of newly built stables. Horses staying at Chedington can benefit from spacious stables and turning out space, as well as quality haylage made on site.
The yard is staffed by a passionate and knowledgeable team, ensuring your visit is managed with the upmost care.
The site is laid out with level access and ample open space, making arrival and use of the facilities easy and stress-free. The facilities are ideal for intermediate and advanced riders.
---
---
The yard is home to a large surfaced cross-country arena and adjoining warm-up area. There is an array of obstacles and adjustable lines, and jumps are fitted with MIM clips, designed to prevent serious injury from falls.
The Ebb and Flow jumping arena allows users to adjust the firmness of the surface, and automatically maintains an optimum hydration level. The arena boasts new show jump wings and a variety of coloured poles, fillers and water trays as well as an adjoining warm up arena.
The full-size dressage arena is equipped with letters, mirrors and a Soundtrack surface. Horses can also benefit from the indoor sand lunge pen.
---
---
In an elevated position over the dressage arena to one side, and the stables to another, sits the spacious owner's gallery. With a luxurious feel, the room provides a comfortable and practical meeting space. With direct viewing as well as cameras, it provides an ideal biosecure hub for the yard.
It is equipped with hi-tech performance analysis tools including a tracking camera and two large flat-screens, enabling teams to get the most out of their training time.
The elegant space at the heart of the yard is ideal as a boardroom set-up for formal meetings as well as a comfortable space for functions and events.
---
Biosecurity at Chedington Equestrian
---
---
Chedington Equestrian take biosecurity seriously and we have protocols in place to protect your horse from picking up any transmittable diseases during his/her time with us.
---
---
- Dedicated equipment for each livery horse such as buckets, brushes and tack.
- Each horse has their legs washed with a mild disinfectant before using the treadmill.
- The breast and back bar are covered with a disposable sleeve, changed between each horse.
- If using one of our tail guards, each horse will wear a fresh bandage that has been washed on a hot cycle.
---
---
- Disinfecting stables and equipment, including the Aqua Treadmill before they are used by another horse.
- As well as being disinfected by our team between each use, Our Aquatrainer Horse Gym 2000 has an advanced, self cleaning water filtration system.
---
---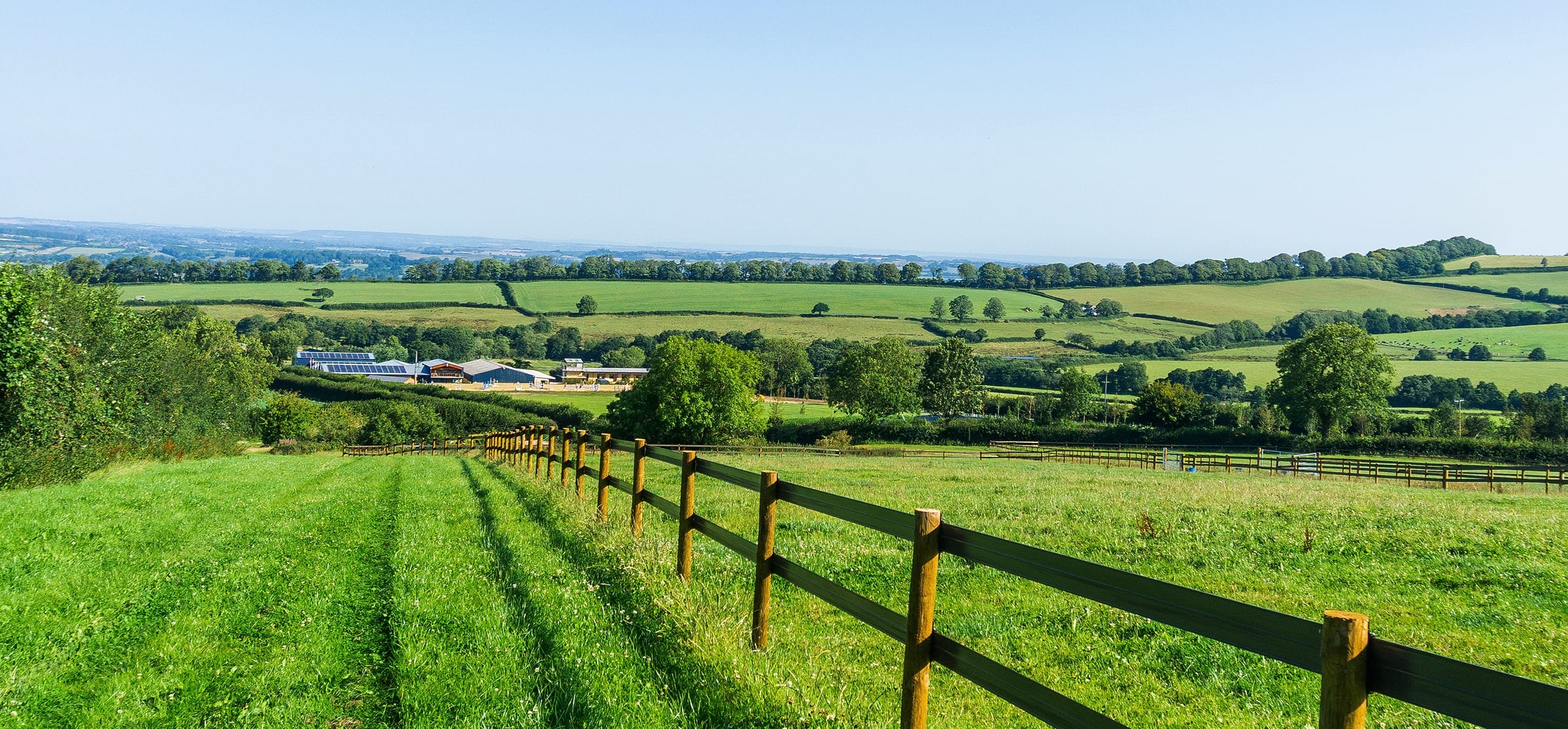 ---
The latest technology allows 24 hour monitoring. View the stunning arena and stables from the comfortable boardroom.
---

---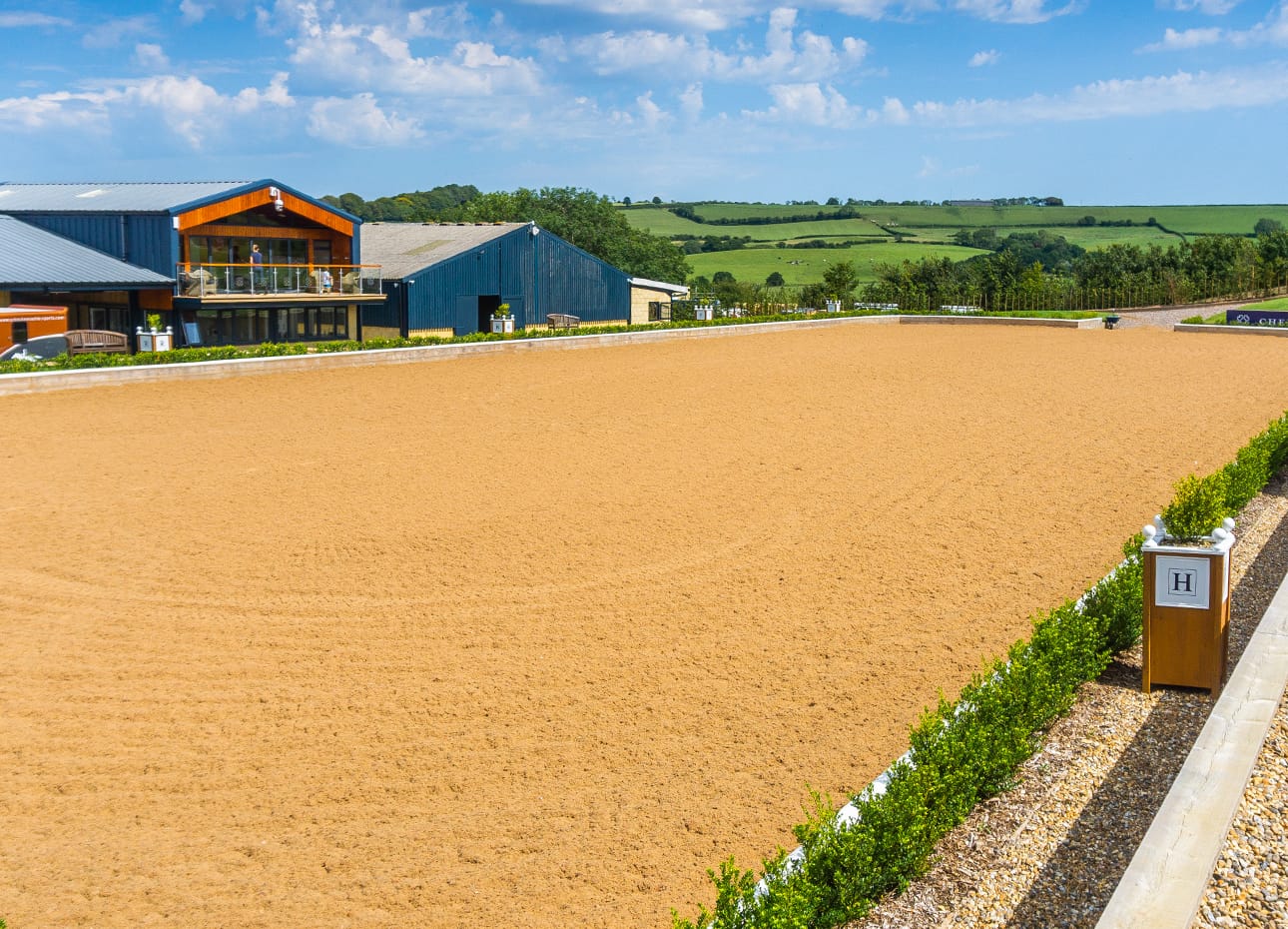 ---
The yard at Chedington has been designed specifically to efficiently accommodate groups and teams. The plentiful facilities, accommodation, dedicated staff and beautiful surroundings all in one easily-accessible space make training at the yard both enjoyable and effective.
The remote location nestled in the rolling hills of upland Dorset, ample space and feel of exclusivity allow teams to benefit from a sense of retreat and focus.
---
With elite facilities, and world class talent all in one place, Chedington Equestrian is proud to offer bespoke training camps at Lower Chapel Marsh Farm. Facilities include numerous specialised arenas, turning out spaces, warm-up areas and state of the art rehabilitation equipment.
Everything you need for an effective and dedicated training camp is on site, and the team are always happy to work with visiting teams to create a package to help them get the most of their time at the yard.
---
Situated next to the equestrian yard is Chedington Grange, home to two luxurious guesthouses, accommodating up to 24 people.
Amidst the rural uplands of Dorset, teams can enjoy resting in sumptuous surroundings after a busy day at the yard. Positioned only a stone's throw from the equestrian centre, the guest accommodation is both convenient and truly restful. Guests can benefit from the private indoor spa facilities including a pool, hot-tub, sauna and treatment rooms.
Visiting lorries benefit from a dedicated lorry park with plug-in facilities and dirty water tank drainage.