Relentless – An update from the yacht
About the boat
MY Relentless is a 110ft kingship expedition boat built in 2006 with a refit in 2020. It has 7 crew and can accommodate up to 10 guests in 5 cabins. It has all the toys including diving and snorkelling gear, paddle boards, 2 Sea Doo 215 HP jet skis, wakeboards, a landing craft and a Williams Rib to jet around the coastlines and fishing. It has a cruising range of 4000 Nautical Miles and speed of 10kn. There is a mix of nationalities on board with Fiijians, Aussies, Kiwis and Americans who all have 10 years + experience around the Med, Pacific and Carribean, you can guarantee we have served the likes of Royalty, Actors and Sports personalities, we all have a story to share of our adventures.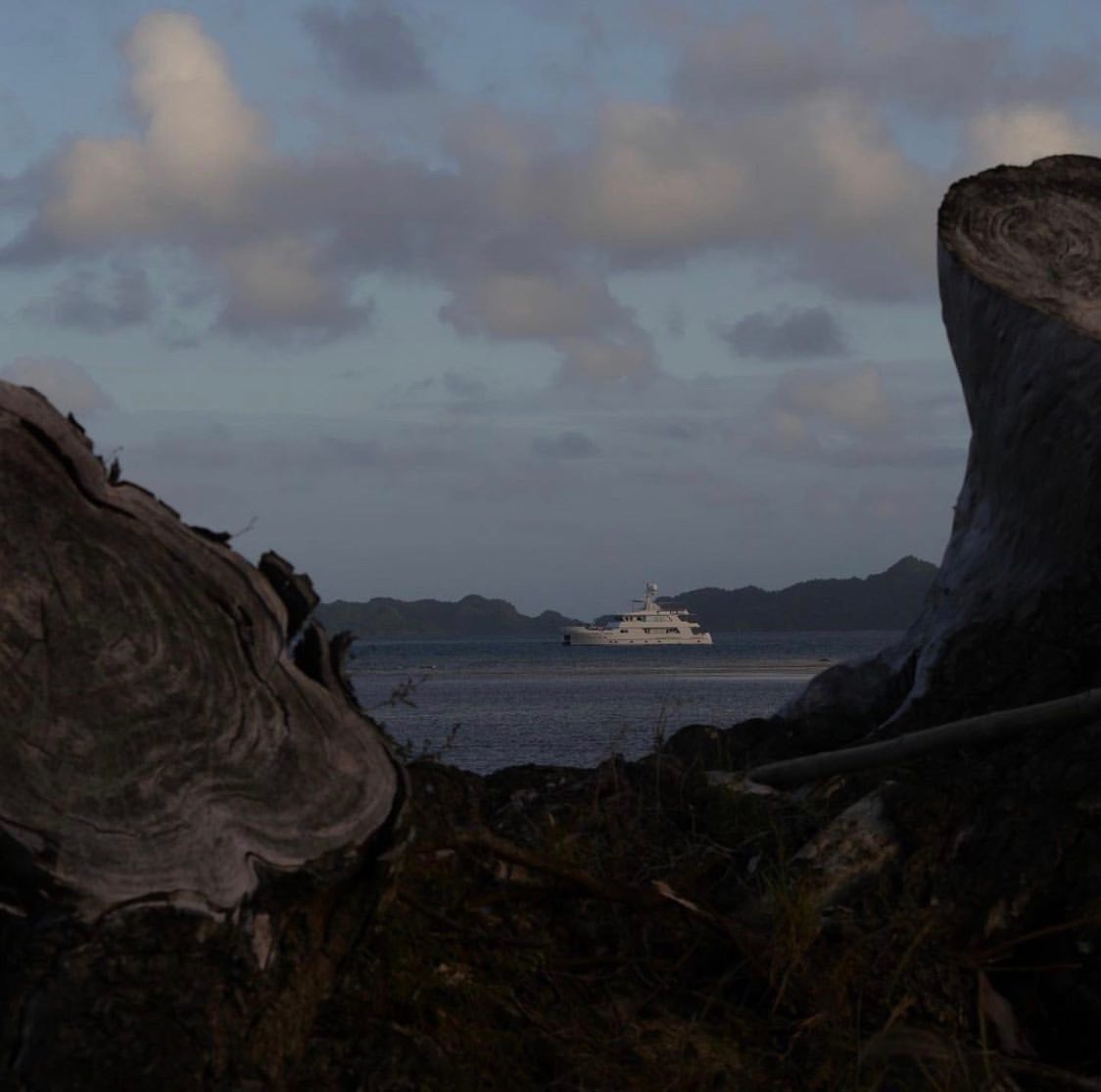 What have we been up to?
Relentless in 2019/20 had a very busy year cruising the pacific starting out in Tahiti for two months, moving across to Tonga and watching the humpback whales and lastly Fiji for a long stint before heading back to the Gold Coast stopping over in New Caledonia. Early in 2020 we managed to have a month in Vanuatu after being forced to take shelter on Christmas Day due to poor weather conditions/large swells just days after departing New Caledonia. The trips have been packed with snorkelling coral reefs still hosting an abundance of sea life, traditional village BBQs and ceremonies, endless fishing and diving in particular Million Dollar Point in Vanuatu, swimming with Dolphins and watching humpback whales soar out of the ocean in Tonga, catching endless sunsets/sunrises and most importantly making a contribution towards these villages that don't have all basic living necessities. We always buy locally sourced food and gifts, made donations and give food. One major project undertaken by Relentless was the installation of Solar Panels on Vanua Balavu, an island part of the Lau Group. This meant essential services like their tiny medical shed could have continuous running electricity. Relentless has provided an opportunity to exchange goods and services which these villages thrive on from other yachts visiting the area.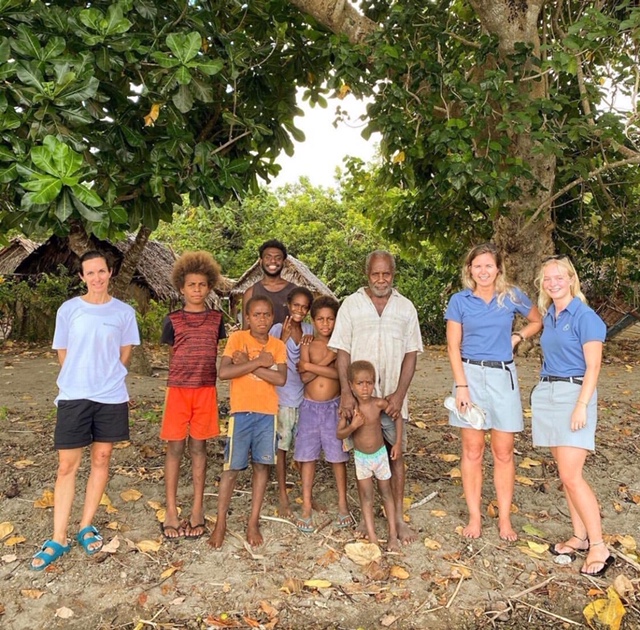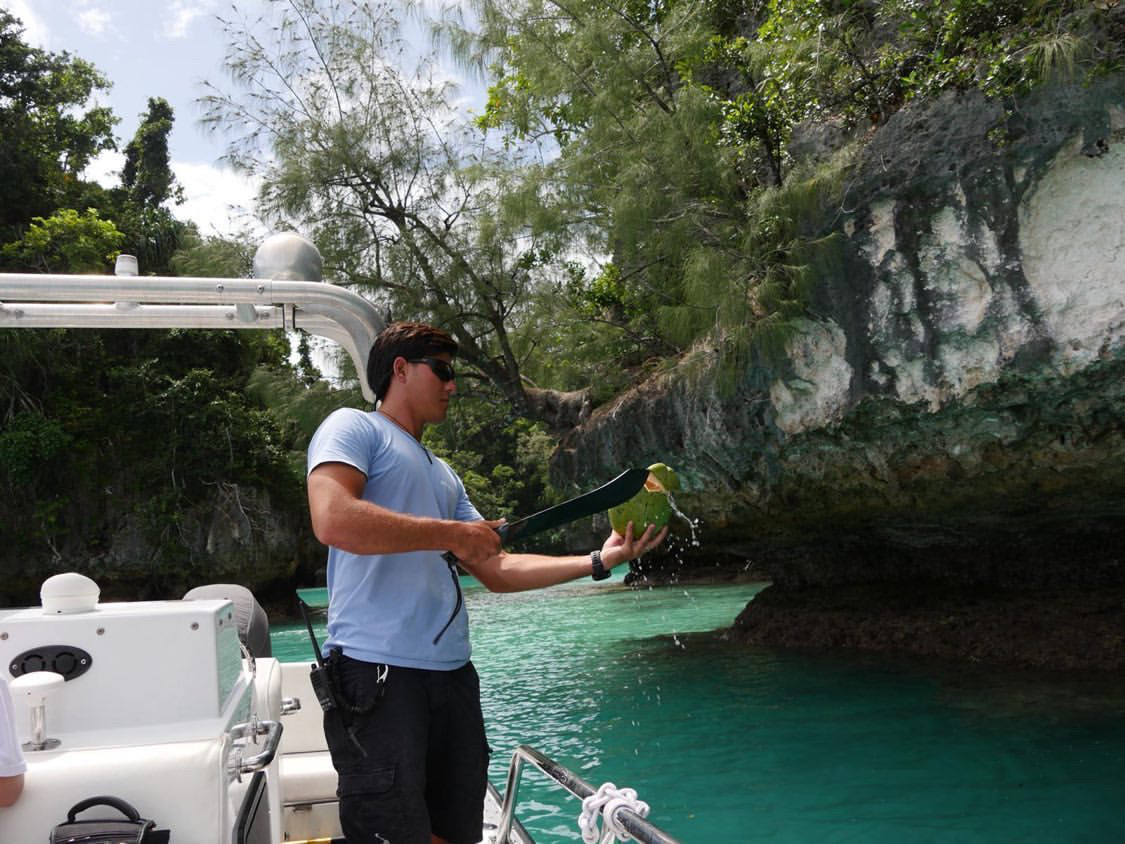 Relentless in 2020 had an extensive refit and given current circumstances was moored at Gold Coast until it was clear what was happening with borders in particular relating to yachts. A lot of Pacific countries like Tahiti and Fiji have been open to superyachts to boost the economy, as many guests and owners can quarantine onboard which has made a considerable difference to travelling and not exposing these places to COVID. Relentless is now in NZ preparing for the Americas Cup.
MY RELENTLESS VOYAGE TO AMERICAS CUP VILLAGE, NEW ZEALAND
MY Relentless recently left Australian waters heading further south to New Zealand to join in the festivities of the America's Cup racing, offering charters to sail enthusiasts who want to get close to the action.
Relentless' voyage from Gold Coast, Australia to New Zealand took six days in unbelievably good weather, given its cyclone season in the pacific and swells can get up to 7-8m which isn't ideal. Relentless prefers riding in swells less than 3-4m, otherwise we may hear a few rattles in the Galley with pots and pans clashing. We have had a time when someone did forget to secure the wine fridge door and we may have lost 1 or 2 bottles to the ocean!
Relentless was also lucky to see dolphins on their journey. As well as some pictures of the crew catching Mahi Mahi off the back of the boat which has a cruising speed of 9NM/hour. Captain Tony loves his fishing, having grown up in Fiji, he is the one sporting the beard which you generally only see on a crossing! Our First Officer Joe is also from Fiji and you can see him on the bridge lit up in red, during the night watch. Joe loves the graveyard shift from 12am-3am and then midday until 3pm, he is completing the log book which is required every hour. Generally there isn't much traffic, we only have to be careful of the smaller yachts.
Relentless is now finishing off their quarantine period in Opua Marina, along with a few other boats who have come from across the ditch. New Zealand has been open to receiving superyachts for the Americas cup even though it is a lengthy process with getting exemptions and visas. As you may have seen on television there has been a lot of racing already so the crew are excited to get back out on the water and be a part of the experience. Relentless has a very good reputation in New Zealand and the Pacific as a charter boat. Most clients love the water sports onboard and it's size means it can get shelter in islands off the coast that larger boats cannot anchor in. It also helps that Tony and Joe are expert divers so they know all the best spots for crayfish and scallops.
Relentless will be based in New Zealand for the time being, we will keep you updated with the America's cup action and future endeavours.
Who's on board?
Captain: Anthony Van Willes (Tony)
Fijian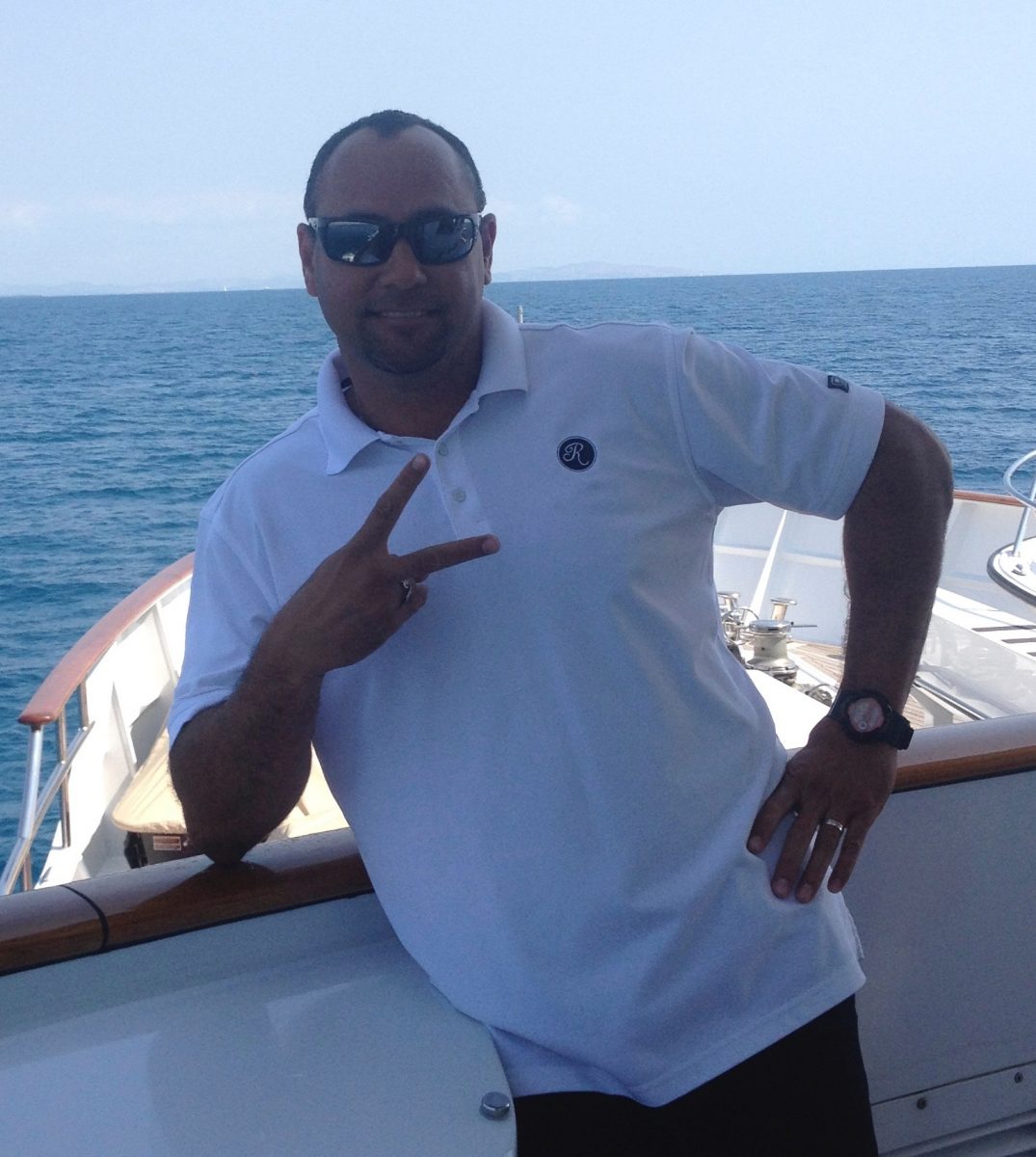 Tony grew up on a small island outside of Nadi, Fiji. It was there that he developed a lifelong love for the water. An avid fisherman and spear diver, Tony began working on a game fishing boat in Fiji at sixteen. He moved to mega yachts in 1999 and has travelled throughout the world. He was 2nd Officer on Motor Yacht Helios, Bosun on Motor Yacht Lazy Z, and Jet boat driver at Shot-Over Jet Fiji for five years and was in the hospitality industry for 10 years. Tony was captain on board the 63m motor yacht SuRi before joining Relentless in 2014. He has over 20 years of experience as a dive master and has an MCA 3000 ton Master Certificate. He enjoys spear diving, water skiing, wake boarding, scuba diving, paddle boarding, fishing, and motor cross.
First Mate/Bosun: Joseph Banimole (Joe)
Fijian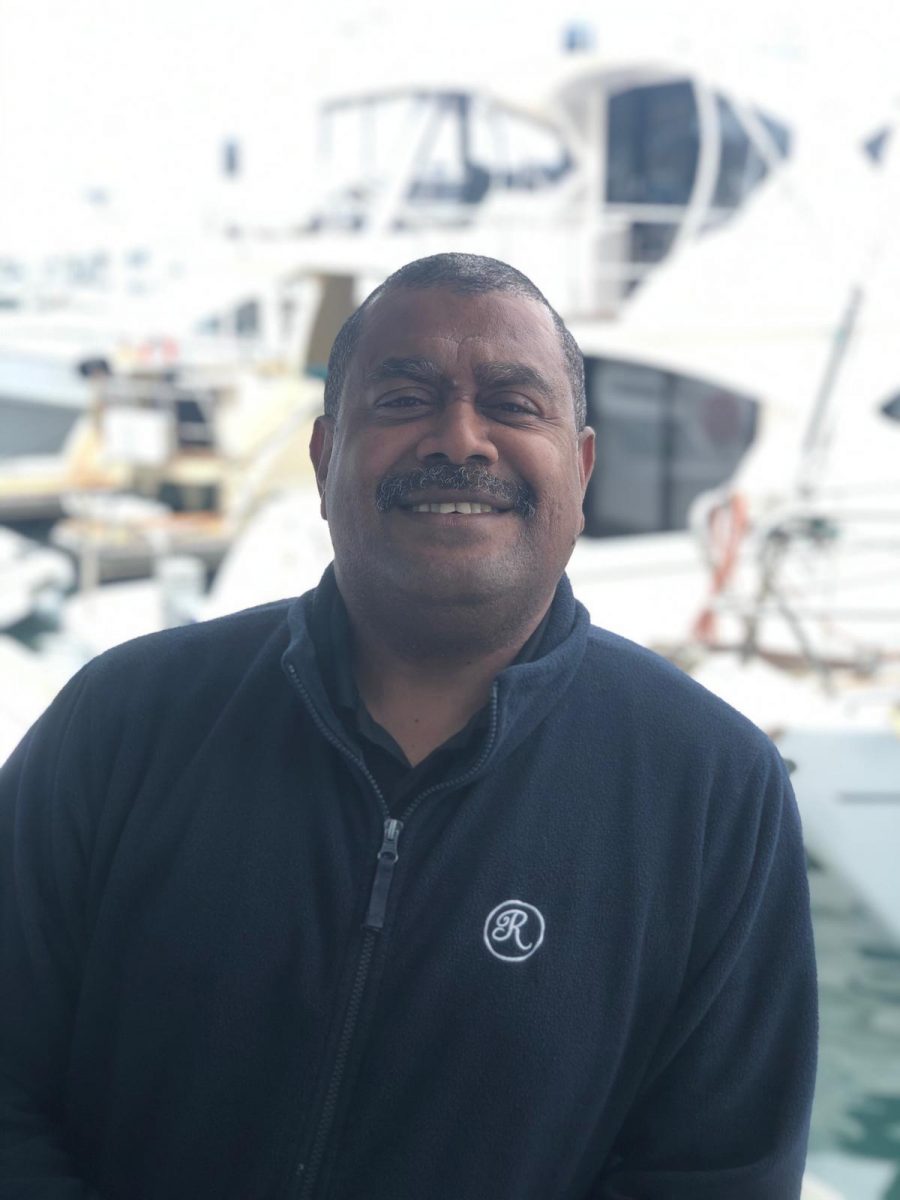 Joe is one of our longstanding crew members and has explored the South Pacific to its end alongside with Tony. Joe is friendly, kind natured and outgoing, he loves being on the sea and in the great outdoors. Joe's family resides back in Fiji and he has two children. He is reliable, hardworking and trustworthy, loves a challenge and takes full responsibility for his role on board. Joe's interests include, snorkelling, scuba diving, fishing and other watersports. He also has a great passion for photography, especially underwater photograph. Joe is our beach BBQ King!
Chef: Megan Brown
American/NZ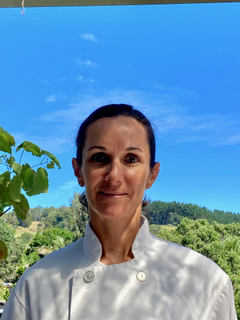 Megan is a superstar in the Galley coming from a mix of sail boats and motor yachts all over the world. Her education began in San Francisco and finished at the Rick Stein cookery school in the UK. Megan took a break from the superyachts with her Kiwi husband settling in NZ and raising four girls as well as starting her own freelance catering company. Both Megan and her husband are keen sailors with intention of sailing their boat from NZ to Fiji for 6 months in 2021. Megan is a health queen only ever using locally sourced produce of the finest quality, she loves to make everything from scratch to add to the flavour of her exquisite meals. Megan also teaches yoga professionally at her own studio.
Engineer: Evan Bonkovich
New Zealand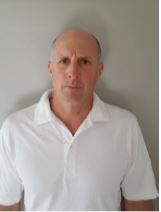 Evan has an outstanding career in the yachting industry and managed to also raise a family in this time with two children. Evan has worked on both Sail and motor yachts all around the world including Malaysia, Caribbean and the Med. He is a mad keen fisherman, diver and surfer. Evan will be available to fix anything on board, he is a kind, caring patient man and there is no job too big or too small.
2nd Engineer/Deckhand: Daniel Neaves
Australian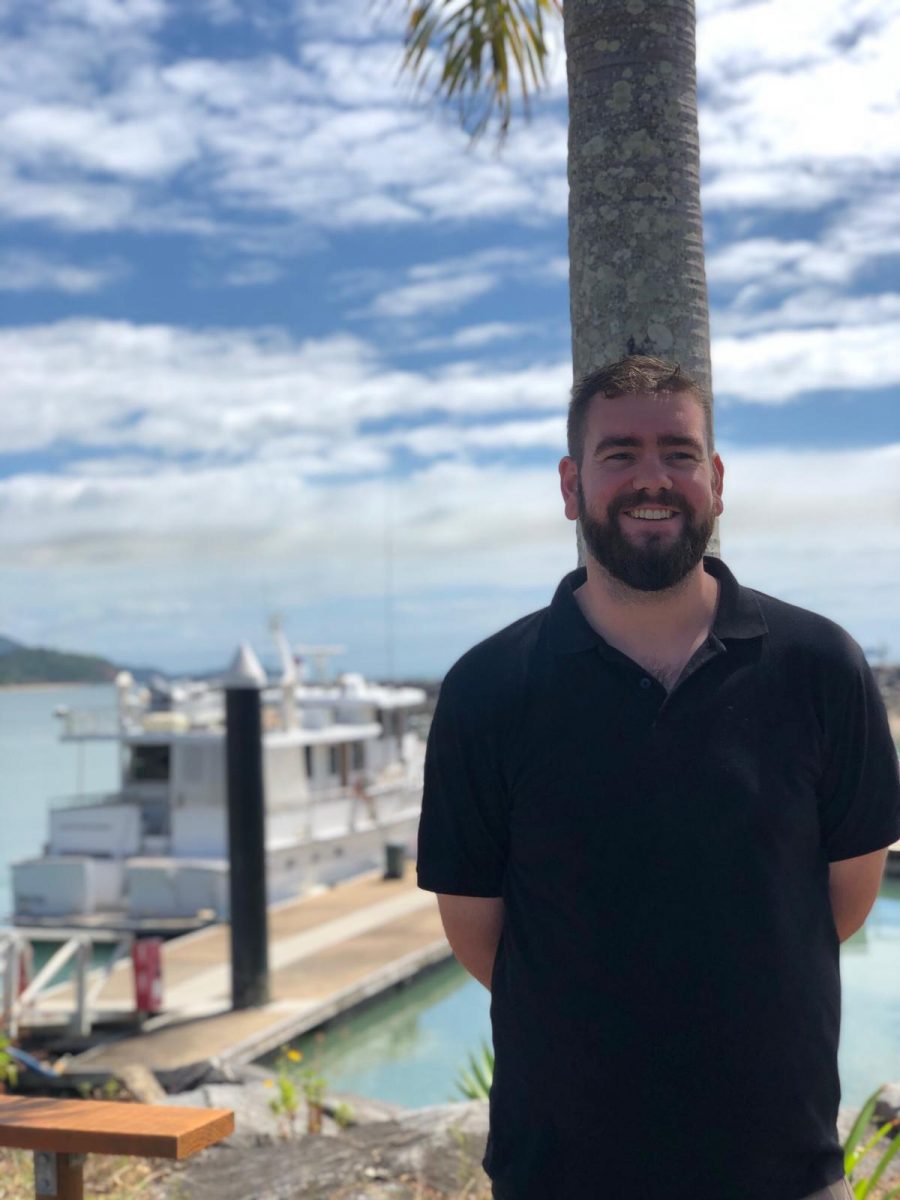 Daniel has worked for four years on commercial boats around Australia and has made the transition to superyachts joining Relentless. Daniel enjoy all outdoors including fishing and swimming. He is also interested in video editing and capturing all the unique moments on board as we travel around New Zealand. Daniel is enthusiastic, a team player and will be able to assist with all watersports.
Chief Stewardess: Karla Chapman
New Zealand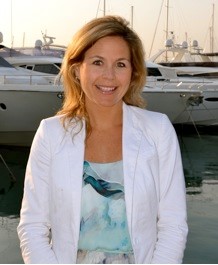 Karla has extensive experience in management and high-end service both ashore and on board. Karla has worked as Chief Stewardess on Relentless for two years and another 5 years in the Mediterranean where she was responsible for delivering five-star service to Arabian royalty, organizing prestigious events for guests on board and providing training for junior employees. After her positions on larger yachts she moved to a sole stewardess, cook and property manager position on a 24m vessel managing all aspects of the operation including two of the owner's private homes in Switzerland and the South of France. Prior to her work on yachts, Karla worked as a Qualified Accountant and is now part-time studying interior design. Karla has exceptional organizational skills, a can-do attitude and works well under pressure.
2nd Stewardess: Kristina Drake (Krissy)
New Zealand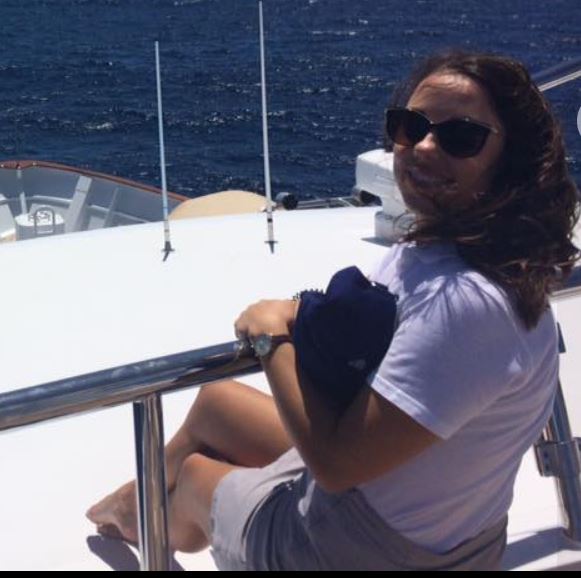 Kristina grew up in Auckland, New Zealand – spending significant time on family boats. As well as having a strong love of fishing, diving and the great outdoors, she is a very creative person and completed a Bachelor of Design in Fashion in 2014, her studies starting in Auckland and taking her to Amsterdam and Istanbul. She has advanced fabric knowledge, garment repair, care and sewing skills. Kristina spent 2016, 2017-2020 in the Mediterranean as Senior Stewardess on busy private/charter yachts. Kristina returned home to study architect design and has come back to Relentless for the summer, after working with Karla in 2017 season. Kristina loves being a supportive and proactive member of the crew. She is an enthusiastic, bright and bubbly person and happy to help wherever she is needed.
From the Relentless team we hope you are all safe and well.
Karla – Chief Stewardess