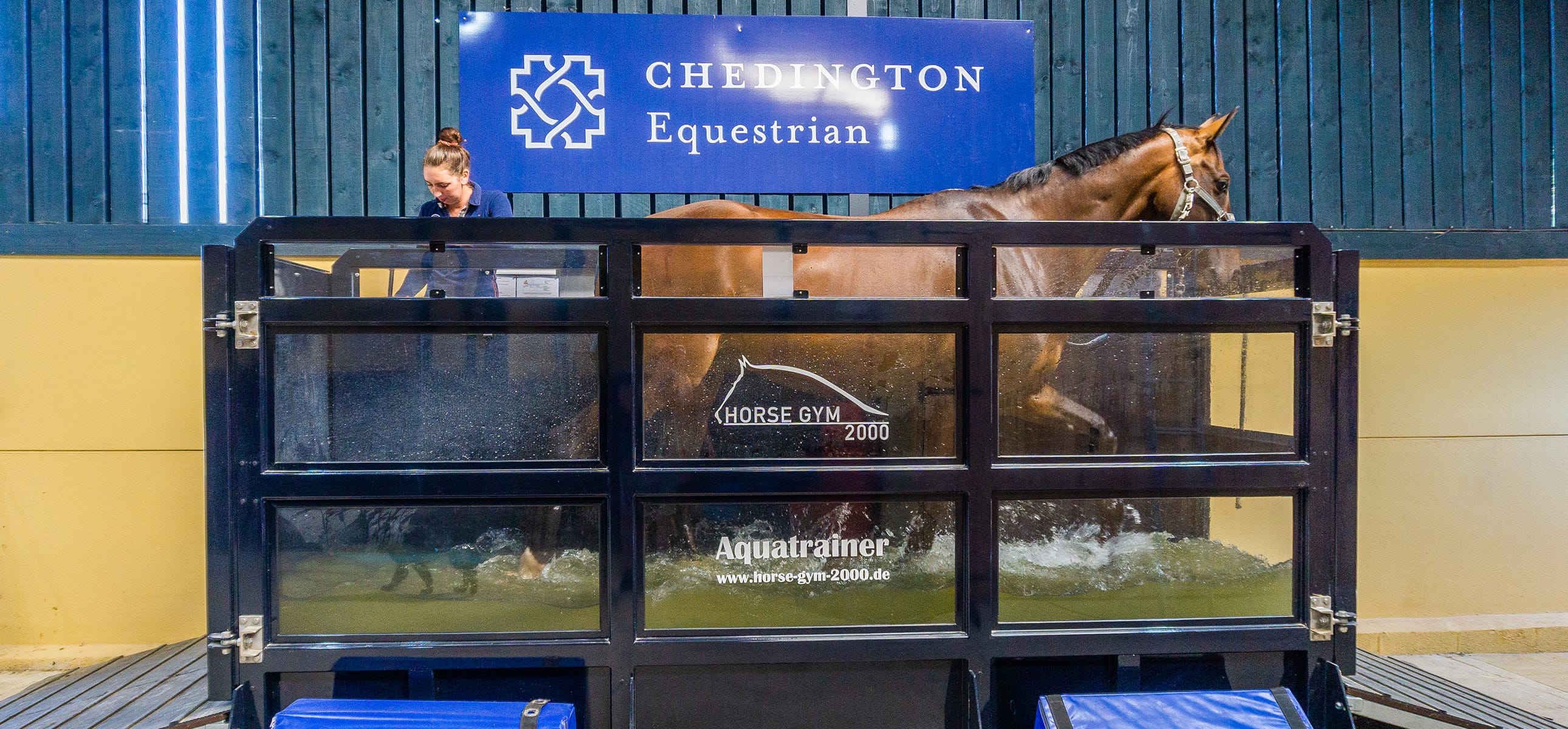 ---
Equine conditioning and rehabilitation for elite horses
Providing the best care for your horses
---
---
The Latest Technology On Site
---
---
The aqua-treadmill can be used both with water or as a dry treadmill. It is used as both a rehabilitation tool and training support. It provides endless benefits to horses including strength and conditioning work, improving core strength, and increasing gait mobility and lumbar flexion. The state of the art machine is also fitted with a chiller unit so horses can walk in water chilled down to 4 degrees adding the benefit of cold therapy as they walk and trot.
---
---
The Vitafloor unit is the leader in equine vibration technology. Installed in a cross-tie area stable, the gently vibrating floor works to prevent injuries and speed up rehabilitation. This treatment improves blood circulation throughout the whole body, and stimulates bone density & muscle tone.
---
---
The Horse Gym dry treadmill is undisputedly the best on the market. It offers 36 programs with different run times so all horse needs are met. Start up delay and soft stop technology ensures the best experience for even the most nervous of horses. The treadmill operates on a 0 - 10 degree lifting frame to simulate hill work and the cushioned base plate reduces concussion and sound. It is an excellent method of controlled exercise and is perfect for both full training and rehabilitation.
---
---
---
---
Rehabilitation bookings are available for one hour slots for the Vitafloor, Aqua Treadmill, or a combined two hour slot for both facilities. The system has been designed to be simple and self-sufficient enabling visitors to book, visit and train at Chedington Equestrian centre with ease and enjoyment.
---
---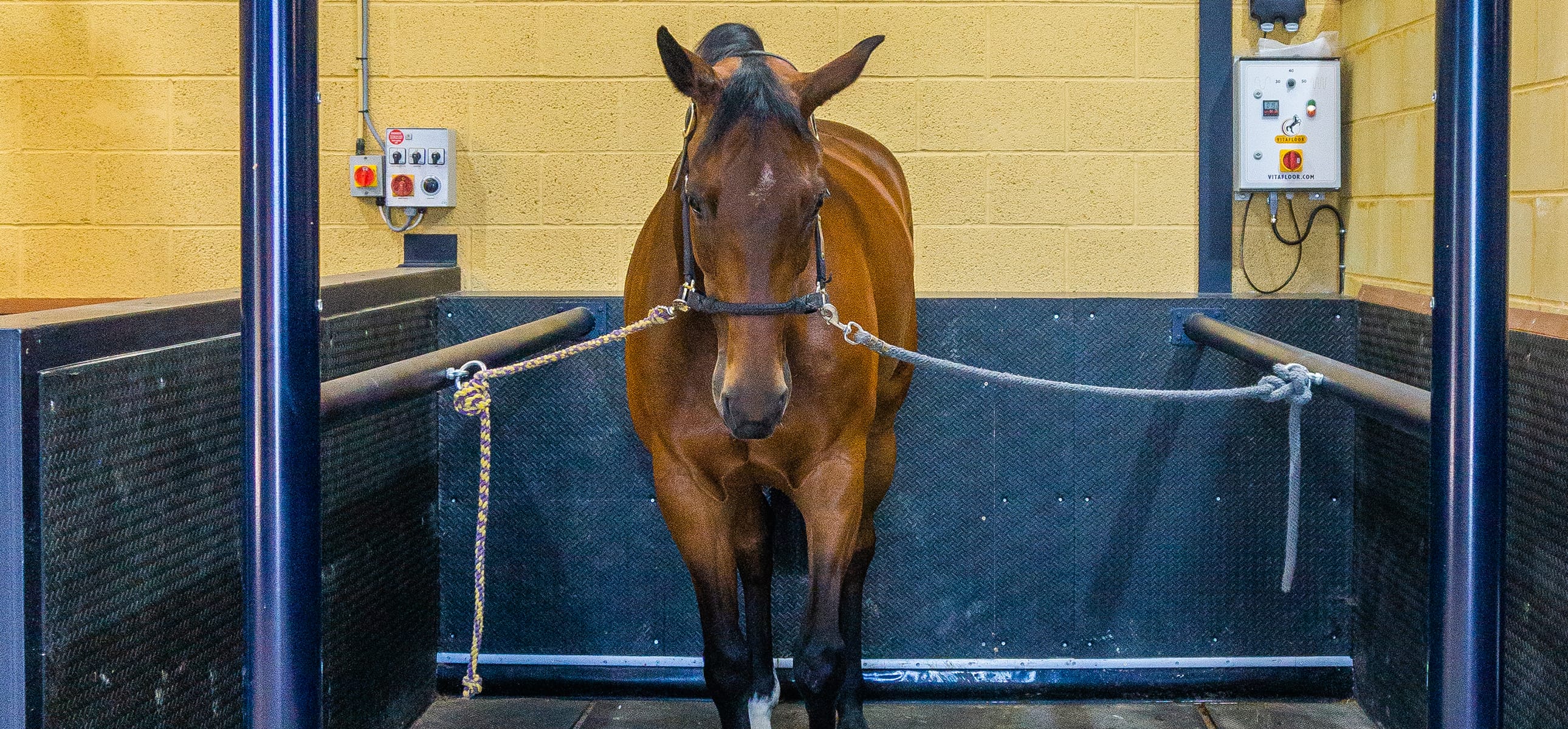 ---
'We cannot recommend the aqua treadmill highly enough. It is a vital part of our training regime for horses returning from injury. We are so lucky to have such a fantastic facility on our doorstep'
Harry Fry Racing
---

---