The beating heart of Chedington is the projects and businesses which are born from passion and a love of making the most out of life's adventures. Motorcycling, and is one of those key interests, the exploration, confidence and connections that can be attained via this activity can be life transforming. Superior Motorcycle Experiences has been growing from strength to strength recently, and offers people the chance to learn new skills, create lasting memories and explore some special landscapes both here in Dorset and in the Spanish Pyrenees. Following a successful first season of running tours, we are very excited to announce that on 25th November 2020, an official partnership has been formed between SME and the esteemed motorcycle brand Royal Enfield.
This historical motorcycle brand is the oldest motorcycle brand in continuous production. With more than 40% growth every year for the last five years, we could not be more honoured to be working alongside one of the biggest players in the industry. Combining a rich history with modernisation, newly launched models and an enticing brand aesthetic, they are on top of their game, and we foresee only more and more success for this forward thinking, authentic brand.
SME and Royal Enfield are both committed to providing an accessible gateway into the joyous world of motorcycling, for beginners and seasoned adventurers alike. Both companies share an ideology for encouraging motorcycling passion and providing authentic experiences of exceptional quality. These common goals makes for a natural and seamless partnership.
Superior Motorcycle Experiences have always looked up to Royal Enfield, having already built an impressive fleet of motorcycles with Royal Enfield's hit success; the Himalayan. These lightweight, rugged bikes are at the heart of the SME packages, the versatility they provide means that they are happy on all roads but really shine when off road, which has proved perfect for the SME Trail School experience for example.
The partnership is launched on 25th November at the digital Motorcycle Live event. To celebrate the launch, a competition is being run which offers the opportunity to win a space on a Trail School experience day in March alongside celebrity riders.
As a new company, SME are delighted to have gained some traction after a very busy Autumn season. This partnership has come at the perfect time to accelerate the progression of the businesses and open up opportunities to some really exciting collaborative projects. We are looking forward to seeing the projects SME and Royal Enfield work together on going forward. SME are proud to become an official 'ride partner' and will be providing trusted experiences from their picturesque headquarters both in Dorset and the Spanish Pyrenees. The teams work enthusiastically together and with so many exciting projects in the pipeline we can't wait to support SME as they continue to support Royal Enfield, bringing the enthusiasm and exhilaration of riding motorcycles to as many people as possible.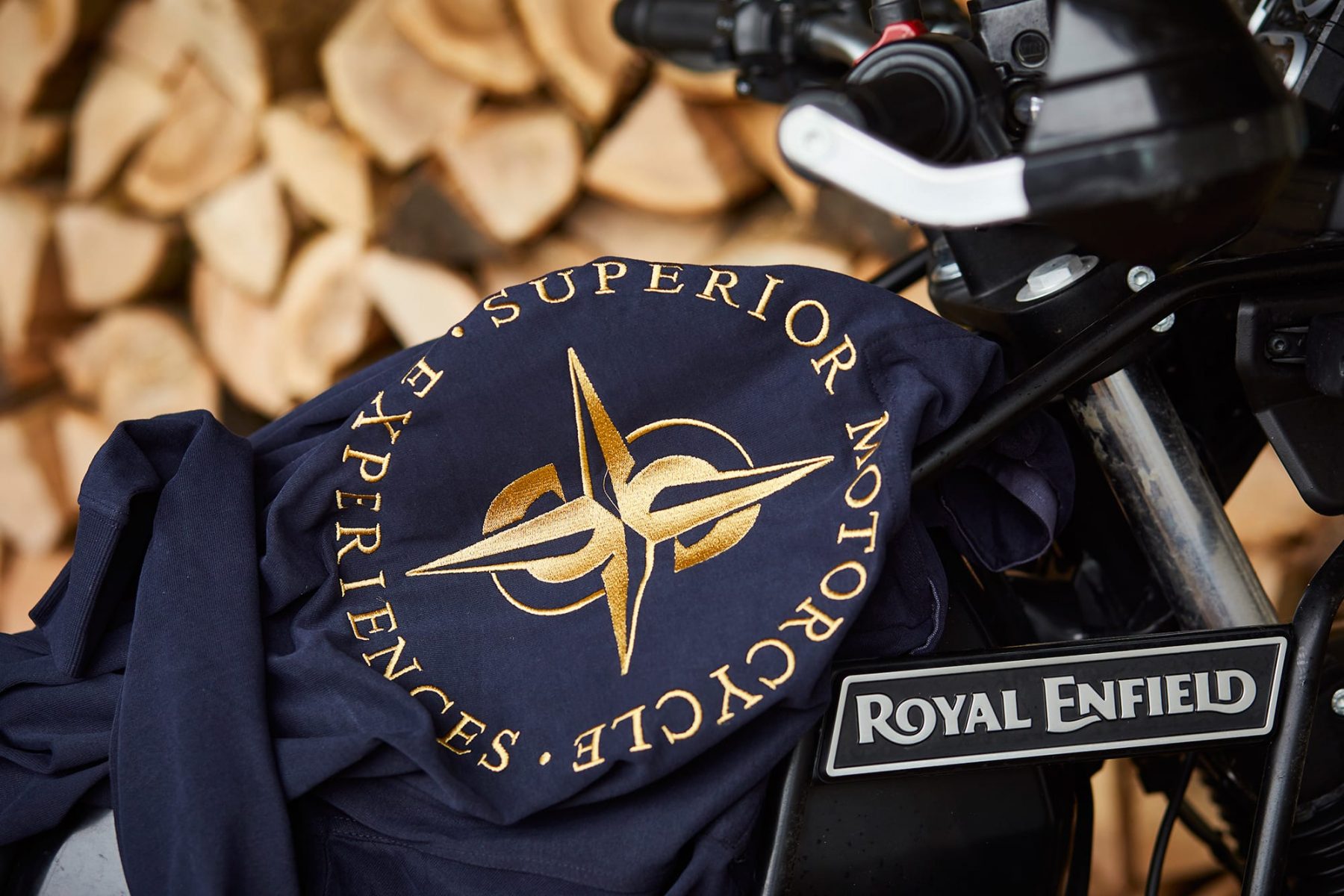 About Royal Enfield:
Royal Enfield made its first motorcycle in 1901. With its new manufacturing base in Chennai, India, the company is able to grow production rapidly against a surge in demand for its motorcycles. Royal Enfield is fast becoming a very important player in the global mid-size motorcycle market and is working towards re-inventing this space with motorcycles that are evocative and engaging and great fun to ride. Royal Enfield's motorcycle line-up includes the newly launched Interceptor 650 and the Continental GT 650, powered by a modern 648cc twin cylinder engine. Royal Enfield also manufactures the Classic, Bullet and Thunderbird models in 350 and 500cc displacement and the purpose-built Himalayan powered by the new LS410 engine.
Royal Enfield also organises and supports many motorcycling events and rides globally, more prominently the Rider Mania – an annual gathering of Royal Enfield riders from all over the world to the lovely beaches of Goa, and the Himalayan Odyssey, the most arduous motorcycle ride over some of the toughest roads and highest mountain passes in the Himalayas. Royal Enfield also conducts the popular 'One Ride' where people around the world ride out on their motorcycles on the first Sunday of April.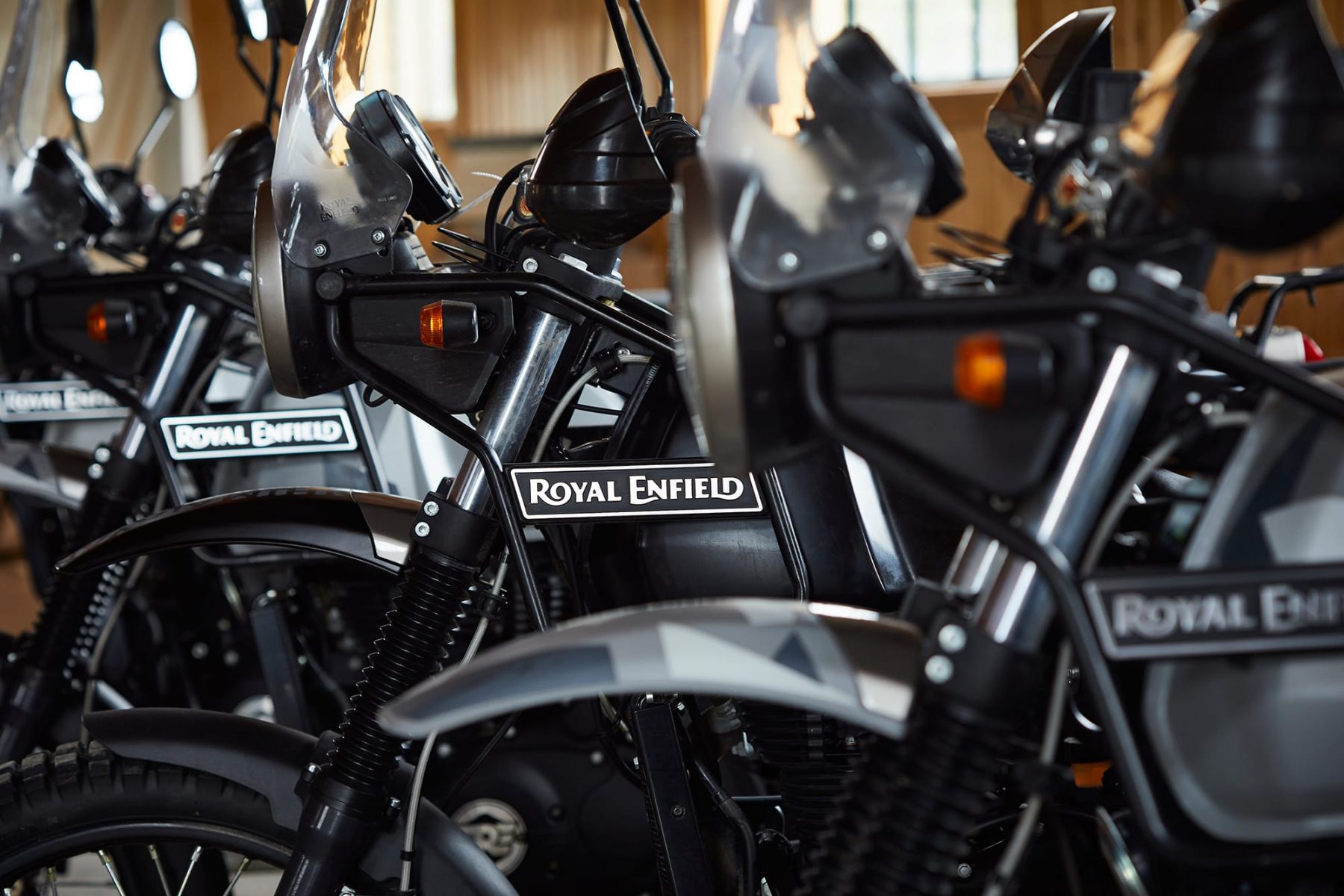 Says George Cheeseman, UK Country Manager – Royal Enfield:
"We are delighted to be welcoming Superior Motorcycle Experiences to the Royal Enfield partnership programme; we are always looking for partners who share our passion and enthusiasm for providing the whole motorcycling experience in its purest form. Royal Enfield doesn't just produce motorcycles; we strive to offer our customers immersive experiences that involve all five sense – we call this "pure motorcycling" – and the Himalayan embodies this ethos perfectly. SME definitely shares our passion for providing quality experiences that are accessible, but above all, fun, and we look forward to sharing our enthusiasm with our customers."
For more information about Royal Enfield please visit: https://www.royalenfield.com/uk
For further information please contact: Caroline Blake / Serena Harding – Shellwood Blake team@shellwoodblake.com / 07721 859 847