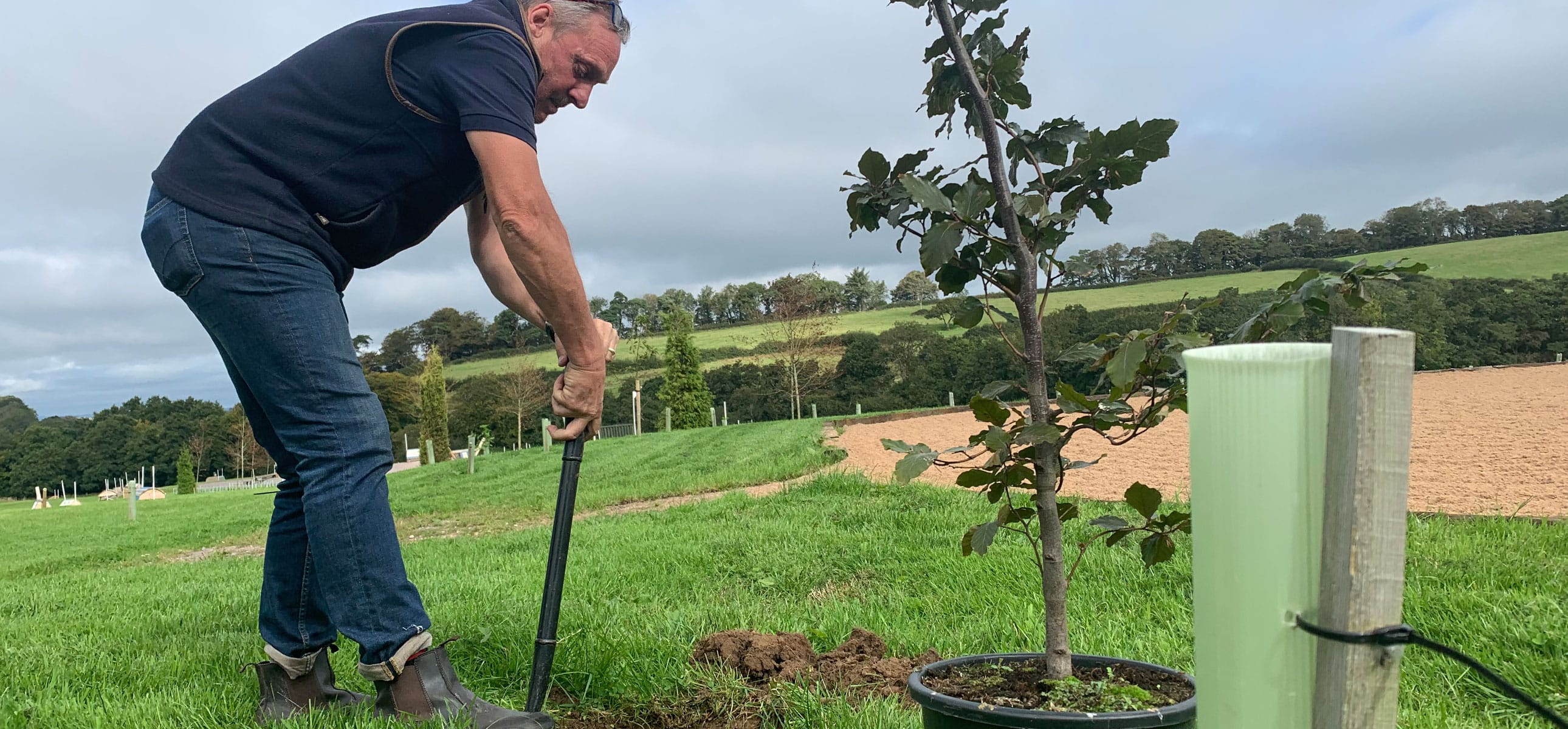 ---
One tree can absorb over a tonne of carbon over its lifetime, making it a very effective way of utilising natural assets to offset carbon and benefit the land. Trees also provide a wonderfully rich habitat for all sorts of wildlife, and improves biodiversity in the local area. Within the region of 500 acres on the estate, and a variety of terrain, it's a logical solution to restore the eco-friendly balance.
---
---
Tree coverage across the local part of Dorset land has been reduced to around 6% over the last few hundred years. One of the main goals of the estate is to bring this back up to 20%, restoring tree coverage to ensure a thriving ecosystem for generations to come.
There is a large variety of space and land across The Chedington Court Estate, each favouring a different type of tree. Colin, James and the estate team have planted around 70,000 trees to date, including an avenue of Elms.
Regular ecology, arboriculture, and land surveys take place to monitor development of this project.
---
---
Some of the main areas that are being planted include the land surrounding the cross-country course at the bottom of Chedington Equestrian at Chapel Marsh Farm. The surrounding land and hedgerows around Lower Chapel Marsh Farm are also being utilised. Chedington Grange is where weddings and events take place, where the main party barn looks out over a stunning rural scene, which is in an area that lends itself well to hosting new trees and plants.
The Estate has worked with experts and specialised organisations to ensure any planting undertaken is within the necessary regulations. So far, the following species have been planted: Hazel, Beech, Oak, Aspen, Rowan, Hornbeam, Wild cherry, Soft pine, Red seeders, Silver Birch, Italian Elder, Lodge Poll Pine, Coast Redwoods and Elm.
---