A round-up of news and updates from the projects and businesses across The Chedington Court Estate this month.
The Estate
We will soon start lambing the larger flock of sheep. The sheep had their scans to determine how many lambs we can expect, and the results include 230 singles, 168 twins and 6 triplets, so all being well we should be expecting 584 lambs by the end of March!
The new composting business is picking up and we're managing to acquire new customers as well as retain the original ones, so it'll be nice to see this business grow.
We were pleased to have had the new Chedington lorry sign-written, and it's been put to use already – we think it looks great.
Gardeners have started planting a new orchard at Chedington Court, including cherry and apples threes, we hope to be able to produce our own apples and juice in the future.
Colin Maddock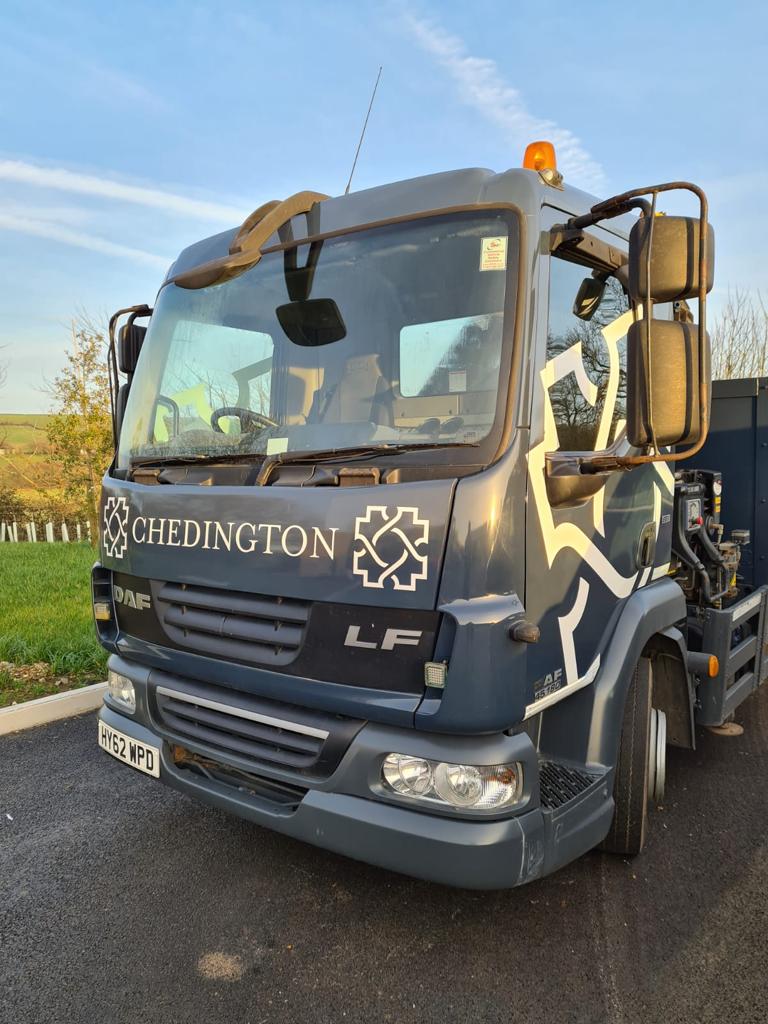 Chedington Equestrian
It has been a quieter month at Chedington Equestrian with the competitions stopping over Christmas. The horses have had a nice holiday and are all starting to come back into work now so the team have been busy clipping. The sand pens have been an amazing feature through the wetter months and a really nice way for the horses to get outside and have a buck and a roll. The rehabilitation centre is seeing a steady flow of customers including Harry Fry Racing. We are pleased to say one of their horses, Boothill, went on to win his first race after doing a stint of rehabilitation with us. We have also had some Pure Spanish horses coming in for sessions.
Bek Burton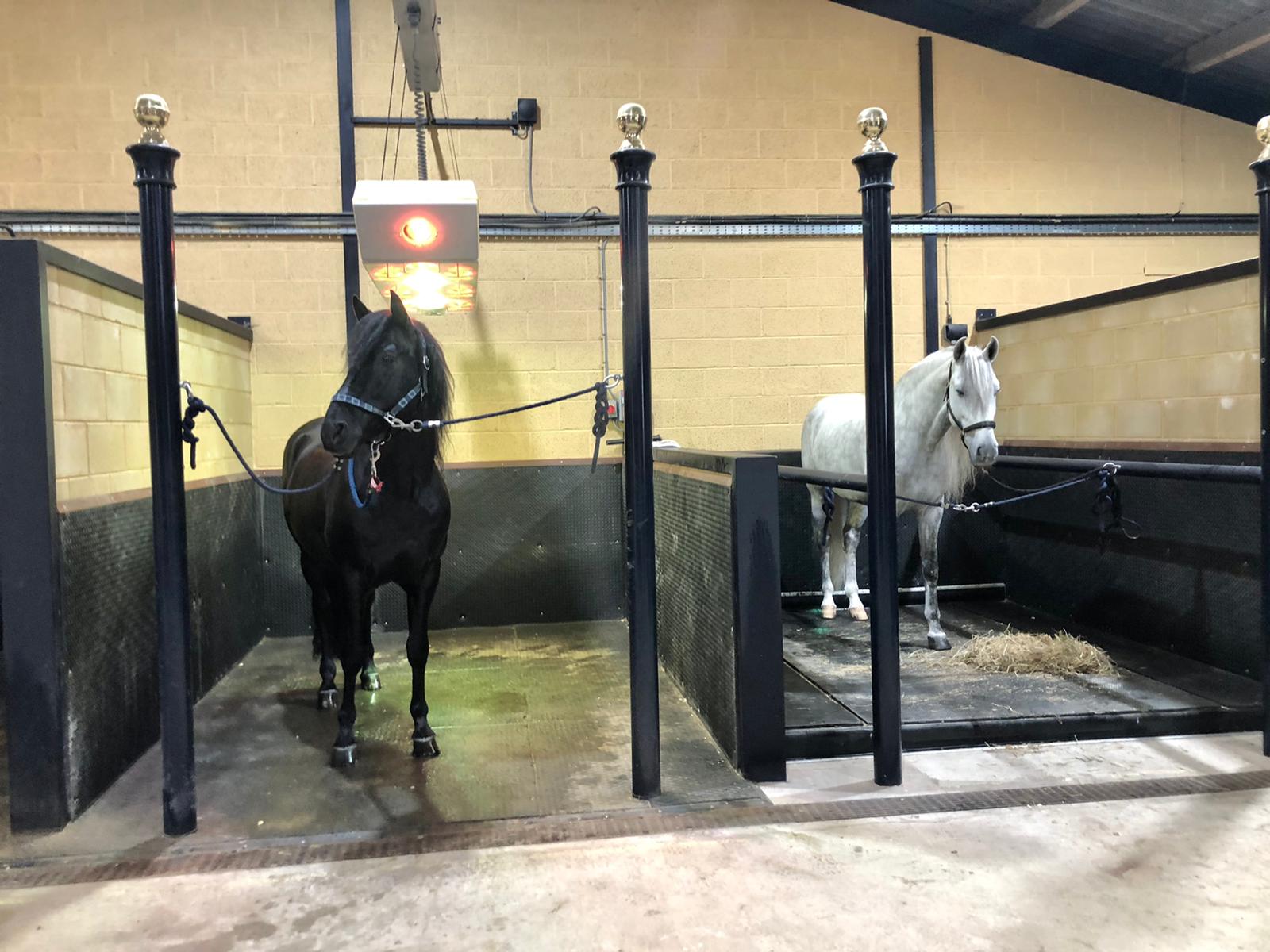 Weddings & Stay
We had a lovely group staying over Christmas last month, unfortunately we haven't been able to go ahead with any further bookings with the lockdown in place. However, we are already taking lots of bookings for the spring and summer and are looking forward to having guests back again soon.
Nadia Hassan
Superior Motorcycle Experiences
SME has continued discussions with Royal Enfield during January about plans going forward. All being well, we will be attending a number of industry events later in the year including Overland Show, MCN festival and the ABR event in partnership with Royal Enfield and promoting our experiences. We're proud to see this partnership displayed on the official Royal Enfield website. We have also been invited to the VC annual female riders celebrations taking place in Wales later this year.
We will be looking to add some new packages to our already diverse offerings. Classic bike days are being formulated to help assist and welcome the arrival of Corsa Classics to the Chapel Marsh site later in the year. We have been in discussion with the team at Eira, and will be keeping a close eye on covid regulation developments to determine how much we will be able to do in Baqueira this year – fingers crossed!
Dr Guy is pleased to add a new Yamaha Tricity to the collection – the interesting thing with this vehicle is you can ride it with a driving license, as opposed to a motorcycle license. We're exploring the idea of offering this as an experience.
James Page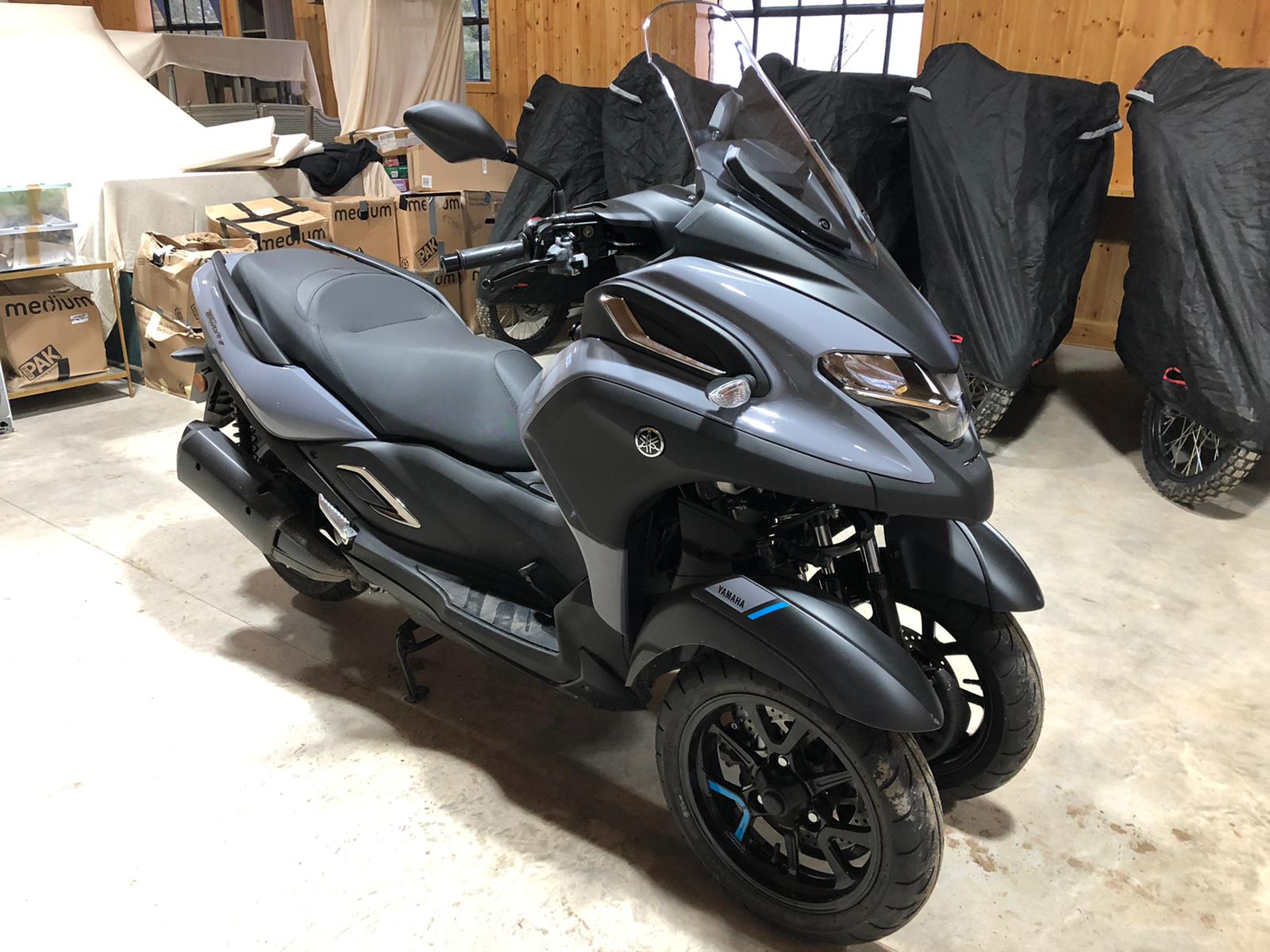 MotoCorsa
Another winter in the motorcycle industry, another lockdown in the country… but Motocorsa continues to do well and motorcycle sales are holding up – ahead of target for the year thus far! As our bike sales are now far more than Italian (with KTM from Austria and Royal Enfield from India) the old multi coloured logo was no longer really applicable and has been updated with a new mono-colour logo which helps with reducing printing costs as well. Modifications to the building at the service and parts centre in Ashmore continue – a new storage area, customer reception and waiting area and showroom. A relay of the workshop and a staff room complete the modification. We're looking forward to being able to share some update pictures next month!
David Martin
Eira Ski Lodge
Following a relentless few weeks over the Christmas period, local travel restrictions have quietened things right down in Baqueira. Restrictions have been extended to February the 7th, should these get lifted we expect a very busy rest of the season!

We are using this time for some much needed rest, tweaks in the lodge and skiing of course! We took advantage of the time and had a BBQ for the team last week
Henry Tayler-Nernent