A round-up of news and updates from the projects and businesses across The Chedington Court Estate this month.
The Estate
The main Farmhouse at North Buckham Farm is currently being completely refurbished and is due to be completed by end of May. The accommodation will be used for guests of the equestrian yard, overflow wedding accommodation, Superior Motorcycle Experiences participants, as well as Air BnB customers – we anticipate it being very popular!
We are enjoying working with Bek Burton, who is helping with the interior design.

Also at North Buckham Farm is Chedington Compost. Business is going really well, the team are very busy with lots of orders flying out the door and several deliveries a day. We have also had the go-ahead to construct a barn to accommodate the compost business which will give us room to expand in the future.

Simon is continuing with fencing and has been busy rolling the land across the estate.

All the vehicles are being wrapped in the estate colours & Chedington logos and will look like a very professional fleet, I'm looking forward to seeing them completed. We hope to get the team sorted with the operators license imminently for use of the big lorry, this has been stalled due to covid restrictions so it will be great to be able to move forward with that soon.

At Chapel Marsh Farm, a new off-road course has been constructed for SME. This will allow James to teach off-road motorcycling skills on-site without having to use public roads.

I am pleased to say that we're still on-track with the on-going tree planting programme, having planted around 37,000 trees to date.
Colin Maddock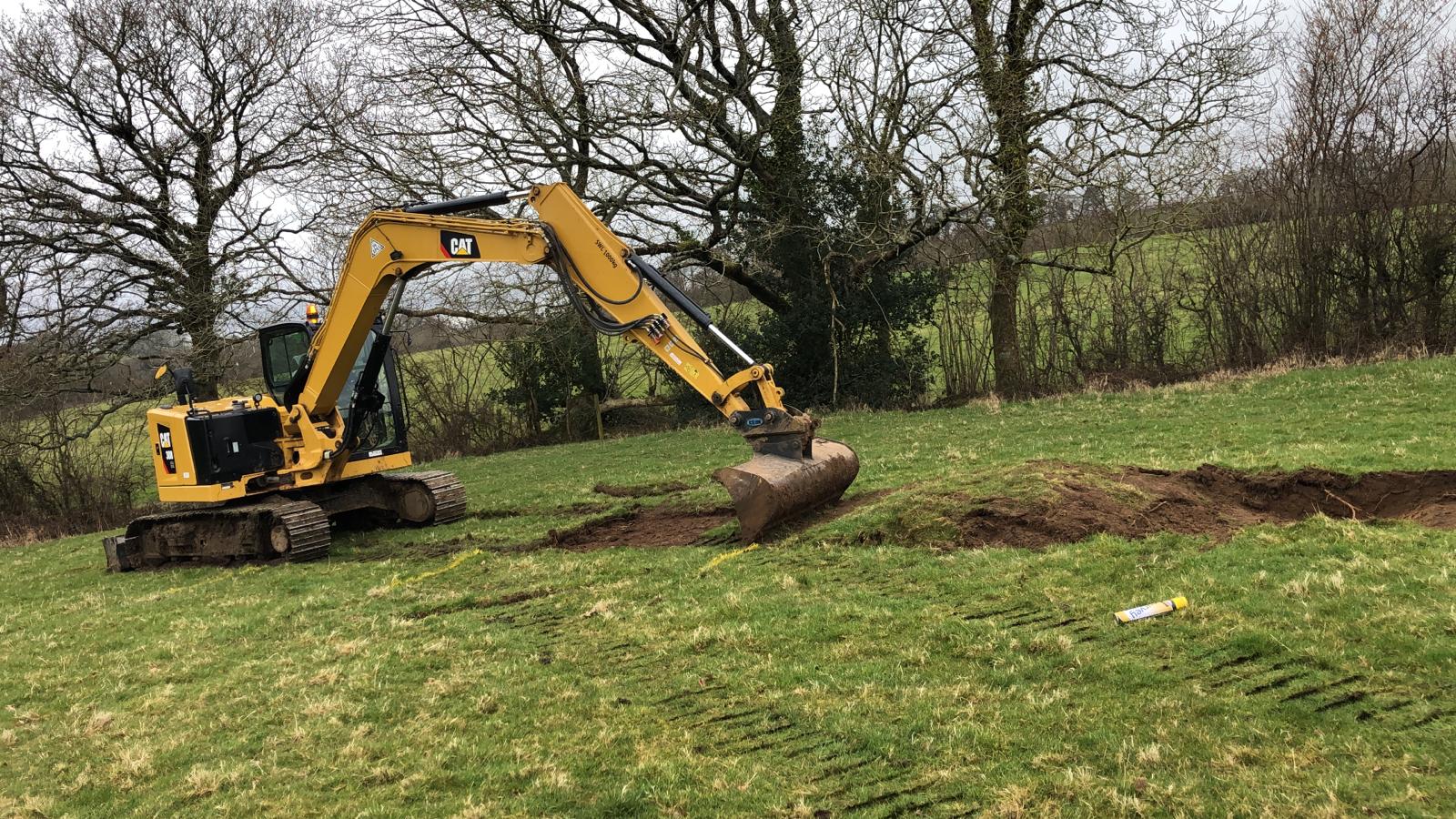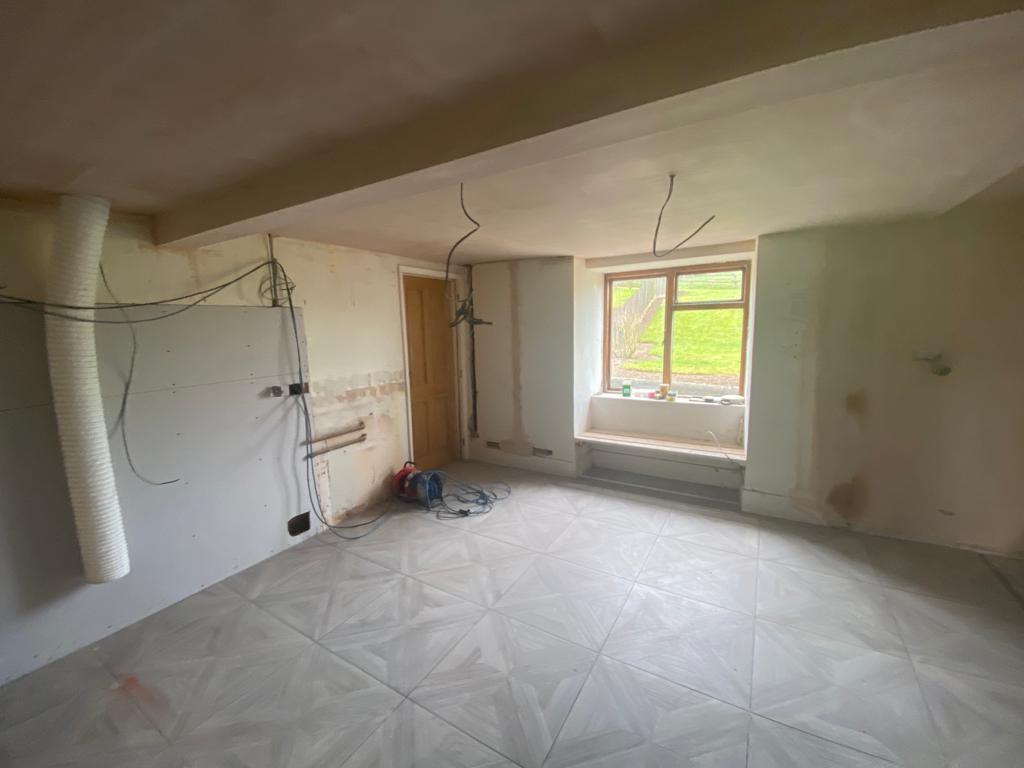 Land Management
What a difference a month makes with the weather, work is very busy for everyone. Marcus has started lambing, everywhere you look the are ewes with lambs popping out.

We are very pleased to have had 42 more Poll Dorset sheep delivered, they are now happily in residence in front of Chedington Court alongside the 70 already in the flock. We also recently took delivery of 15 Dorset Horns at North Buckham Farm. (picture above.) We are noticing the pace picking up with lambing and it should start in earnest this weekend and will keep Marcus busy. The lambs are growing and gaining weight really well.

During March we applied to become 'red tractor farm assured' which means we will be producing and rearing lamb to a very high standard. After a farm visit from the red tractor team I am very pleased to announce we passed with flying colours. Most of this is down to Marcus's animal husbandry. In time hopefully this will lead to a direct contract with Waitrose.

Simon has been putting some long hours in grass harrowing and rolling all the fields to get them ready for the year ahead for making hay and haylage. He has also been over seeding and rolling the horse paddocks to repair them from the wet winter and get them ready for grazing.

Having made more haylage last summer than we required I decided to sell 100 bales in a fodder auction, I'm delighted to say we topped the market with the highest price per bale reached all year at fodder auctions.

The ever reliable team of gardeners from Chedington have been working their magic and have now got a first cut in on all the lawns across the estate.
It really has been a amazing effort by all throughout the past month.

Have a lovely Easter

James Vickery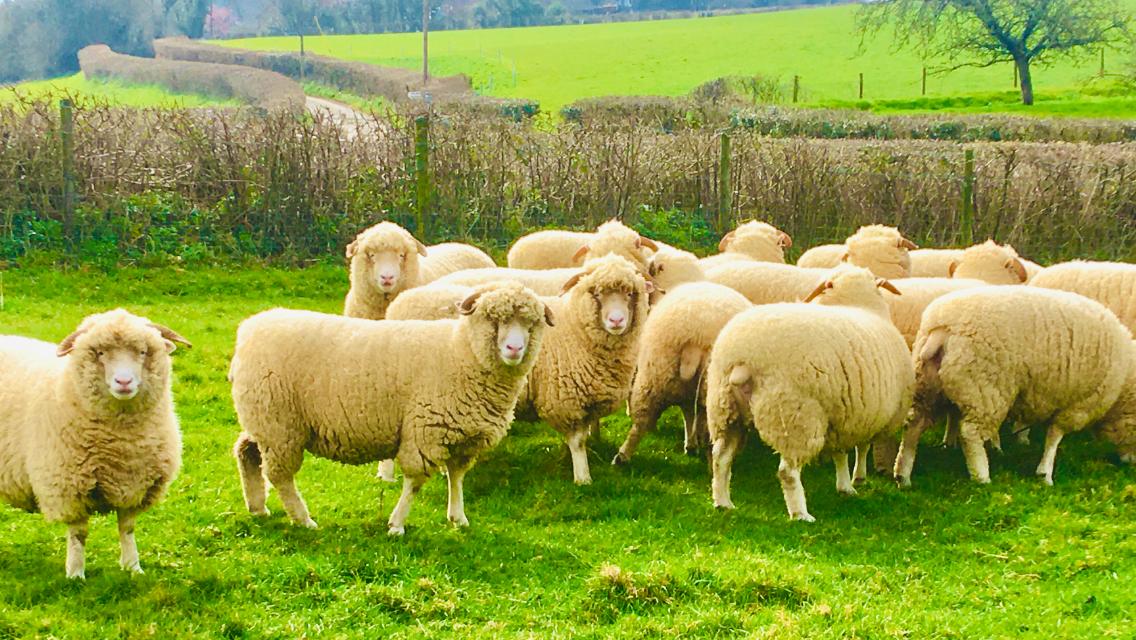 Chedington Equestrian
It has been a very quiet month at Chedington Equestrian. The 16 horses competing in Spain returned earlier than expected due to an outbreak of Equine Herpes on the continent and came home to a strict quarantine. They had to be isolated within the yard from the other horses and we have been running two separate yards in an attempt to keep all the horses isolated and safe. The team have done a great job keeping the quarantine standards up and we hope to be able to be back to normal before the end of the month.

We are busy planning the beginning of the eventing season with the first horses due to compete locally at Portman on 6 April. Another local fixture, Bicton Horse Trials in Devon, has been awarded a 4* long and Chedington Equestrian are partnering with them to be the title sponsor of the event. The event will be live streamed which we hope will be an excellent opportunity to increase exposure to the amazing facilities we have here. With the drier warmer weather upon us, the horses are enjoying some time out in the fields and we're looking forward to getting out on the cross-country schooling field.

Bek Burton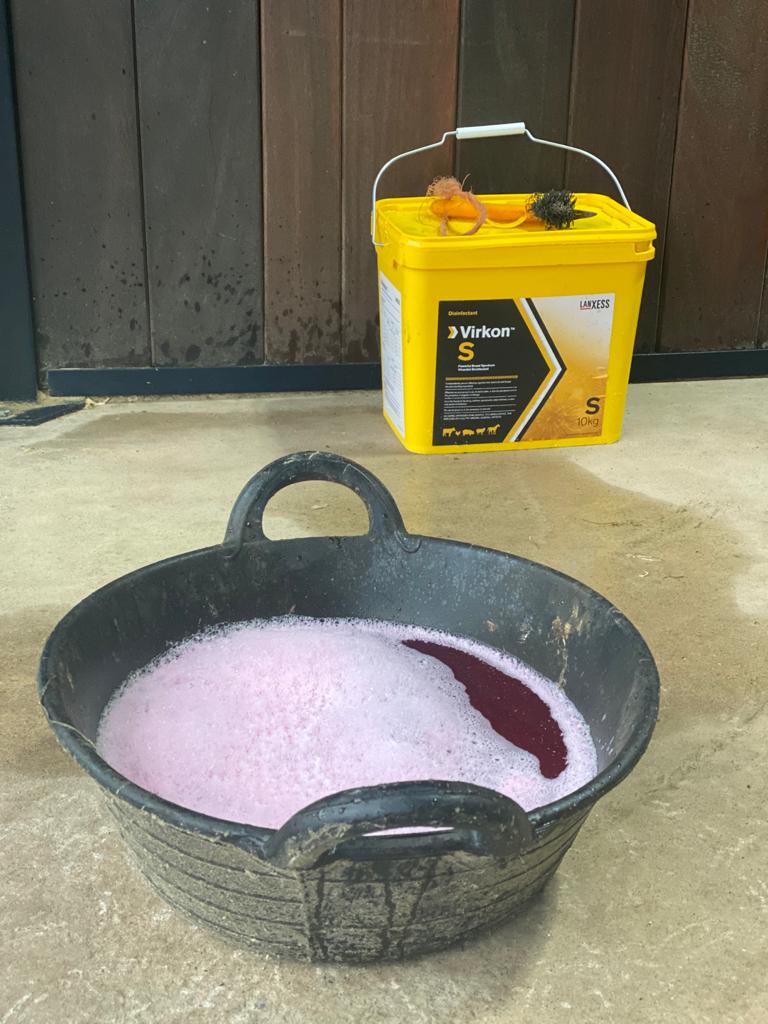 Weddings & Stay
This month has mainly been about preparing for the smaller weddings which can take place from April. With restrictions lifting to allow outdoor ceremonies and receptions we have been ensuring the pergola and marquee area are looking their best. As viewings are still on hold we have begun virtual tours with prospective couples, which has been working well.
Nadia Hassan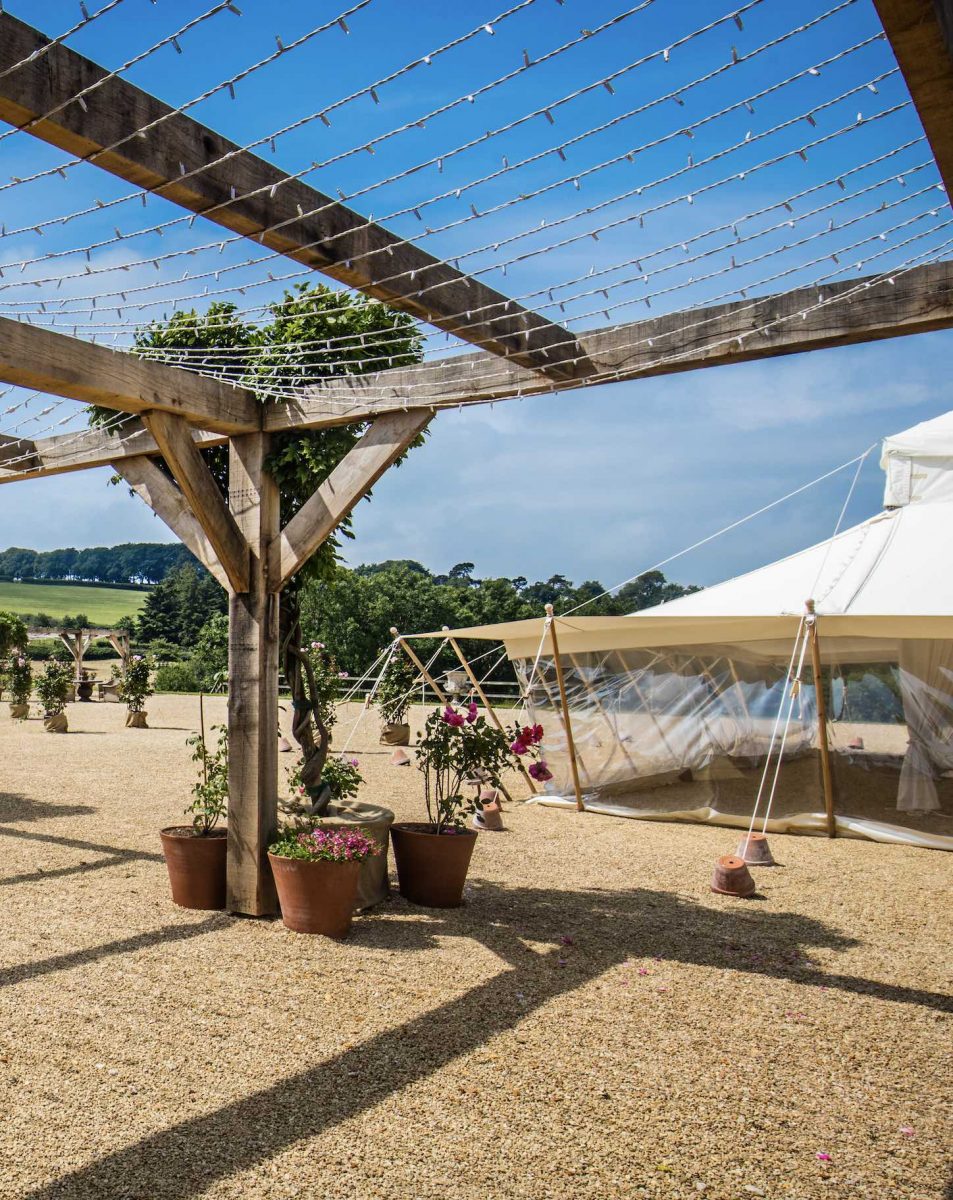 Superior Motorcycle Experiences
I am very pleased to be able to present this brand new promotional video created with support from Royal Enfield, and created by DroneScope & Sense Films. I am proud of the result, and with some marketing activity planned to make the most of it I hope it will disrupt the social media space for the motorcycling industry and gain us some attention! Let me know what you think, and feel free to share it far and wide…
I am also very excited to see the development of the new off-road facility at Chapel Marsh Farm. This will enable me to lead tuition for off-road motorcycle skills entirely on-site without having to venture onto public roads. I hope to offer new packages soon, and anticipate them being really popular, especially as more people will be staying in the UK this year.

The SME team (myself, fellow tour leader Emily and John our chef) are looking forward to getting back to delivering experiences to customers from from 2nd April.

James Page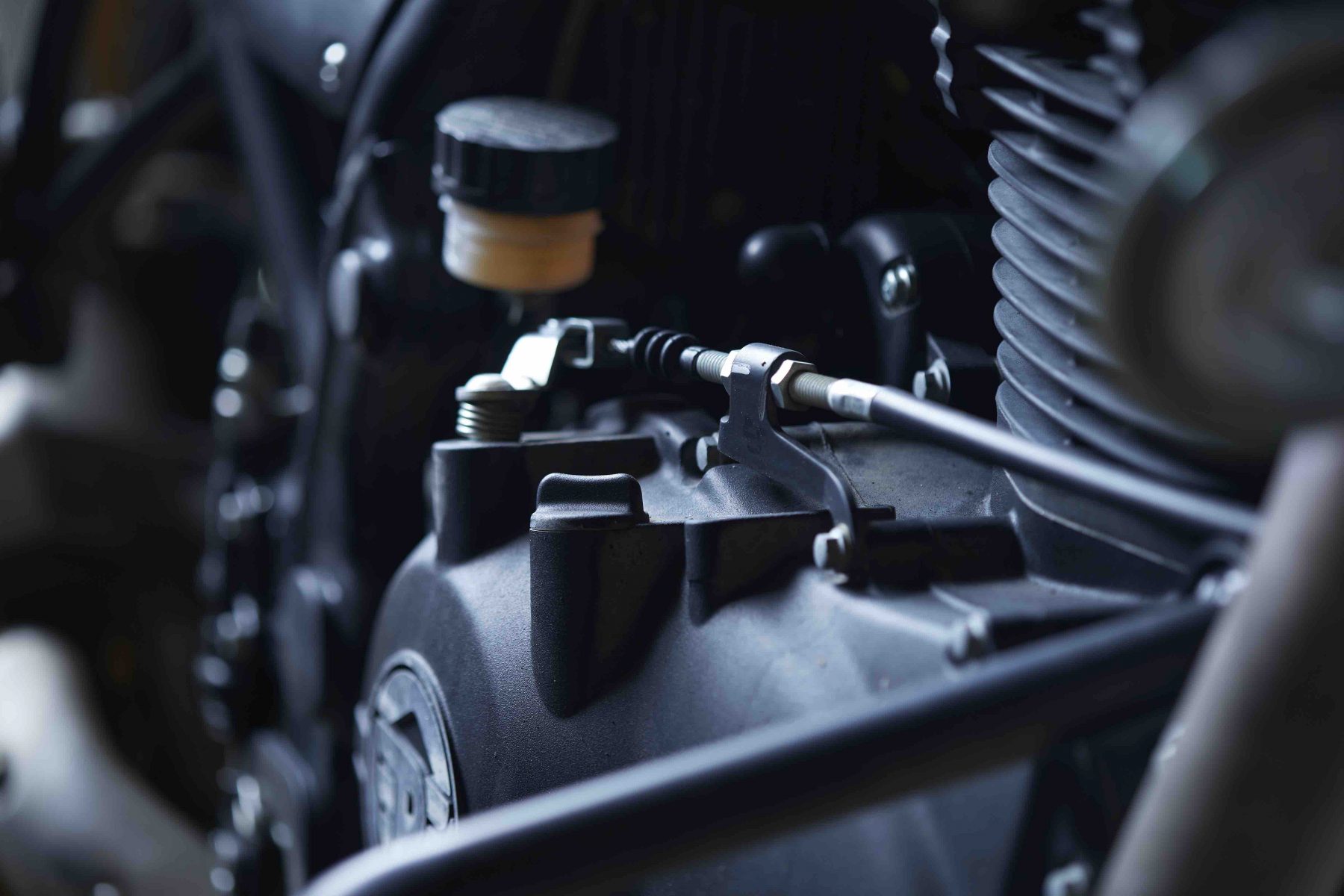 Moto Corsa Motorcycles
Furlough has been put to good use at Moto Corsa Motorcycles, with the re-working of Ashmore now complete. The external signage is now fitted and the workshop has increased in size to accommodate our planned growth and our new technician's tools! We are happy to welcome Ben Vincent to the team, who has joined us from Fowlers of Bristol. Ben is KTM Silver-trained and also a Honda Master Technician.

We've had a most successful winter sale in our clothing department to make way for the 2021 clothing collections from our suppliers. The showroom will be all fresh for re-opening, hopefully on the 13th April.

Café Corsa opens again on the 13th April as well – with covered outside areas – as well as the garden if the weather is good – our customers will be well protected from April showers. We're all looking forward to getting back to work and hopefully normality returning!

David Martin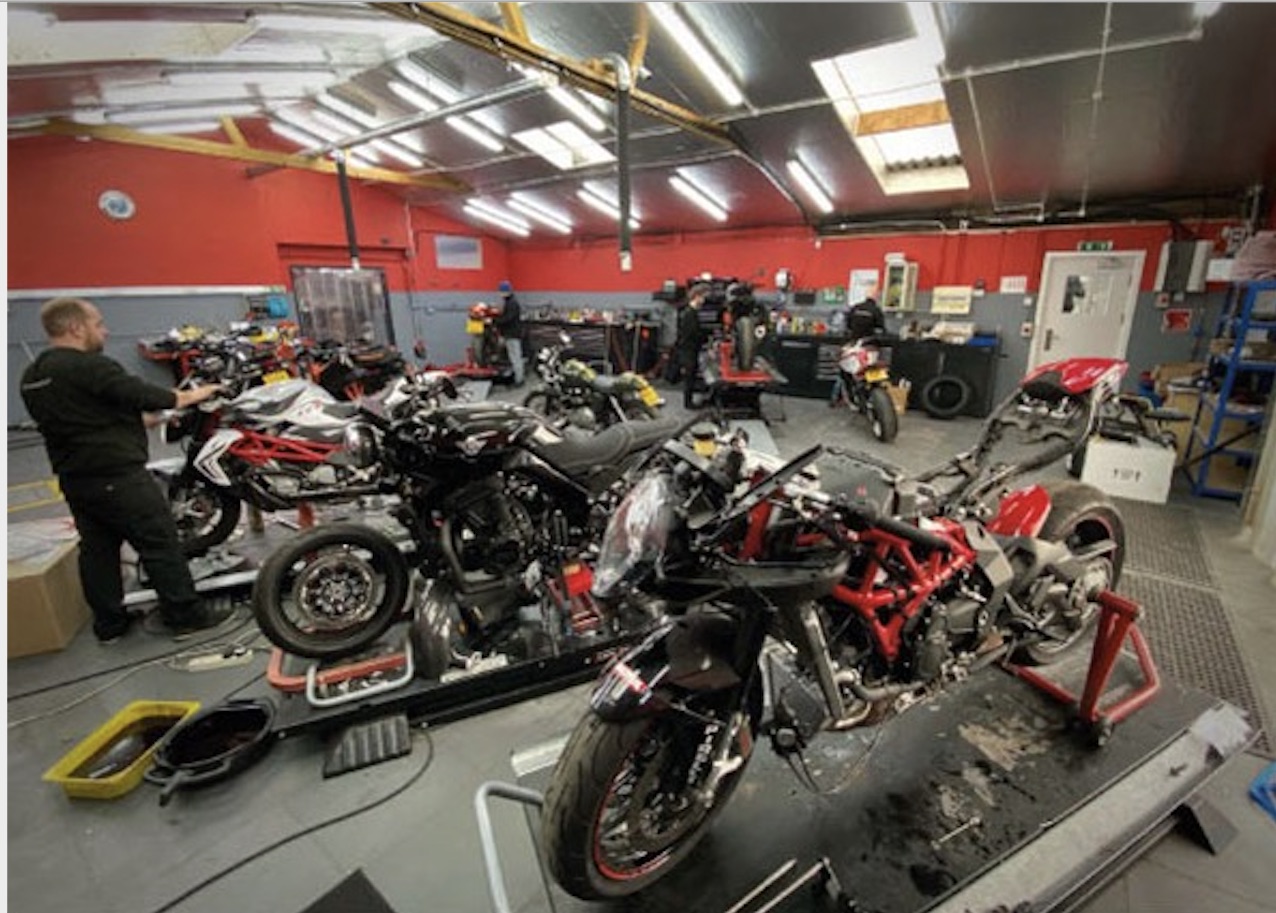 Eira Ski Lodge
Things are taking off for the final two weeks of the season, the end is in sight! Last week we had a metre of snow throughout the week, which couldn't have been timed any better. We have, more or less, a full hotel for the remainder of the season.

As of Monday the 29th, the resort will re-open all 3 ski areas, Baqueira, Bonaigüa and Beret, giving us a total of 90km of ski area!

Henry Nayler-Ternent
Farewell Ian
Chedington Gardener Ian Hawks retires after 14 years

How did you get into this role?
After 39 years working at the Post Office, I relocated from my native South London down to the Somerset/Dorset countryside.
I remember being blown away by the contrast in scenery, from the streets of London to green rural sights of the Chedington Estate. It has been undoubtedly hard work but thoroughly enjoyable, a really nice decade (plus!)
How has it changed?
The previous owners weren't as keen about investing time and effort into the estate, so it's been fantastic to see Kate & Geoffrey develop it over the years. To be honest they have been a breath of fresh air. It's been fascinating to see how the estate and it's businesses have expanded over the years, I feel lucky to have worked for such caring people and have met some great friends here too. It's been brilliant to work alongside the team: Harry C, Stewart and Tony.
Favourite Memory?
There have been many funny stories, I'm not sure how much we can write about! There have been a few near misses, I once came off the back of a trailer, I remember effectively rolling down the driveway!
The input from Ricky the head gardener has been phenomenal. We worked together just the two of us for a few years at the beginning. I am proud of the work we did, opening up of the three back ponds, loads of clearance and development of the land…
There have also been lots of nice social memories – the barn dance in particular was a hoot!

What's the plan now?
Well I'm actually in hospital having had a knee operation, but aside from that, I am in the middle of moving house with my partner. I am a big fan of advertising memorabilia, and hope to be able to make the most of that in my new house.
With a bit more time on my hands, I hope to visit family in Ireland, ideally I'll even walk up the mountain without a stick after this knee operation…

We wish Ian a speedy recovery, a huge thanks for his hard work over the years, and we'll be sure to send him off with a drink or two later in the summer!