A new season has kicked off for British GP2 racing. Chedington, Superior Motorcycle Experiences and Moto Corsa Motorcycles are all proud to sponsor and support the Spirit Motorcycles Racing team. This last week has seen the team get off to a really strong start at Oulton Park.
On the opening day, racers Mason Law and Jamie Perrin were the fastest of the GP2 season at topping the timesheets in free practice 1. The team had a really positive final test at Donnington Park so were going in confident and were looking forward to some good results over the weekend.
Unfortunately, this month has been unpredictable when it comes to weather, both sessions ran under less than ideal conditions but nonetheless it was a very positive day on track for the team overall.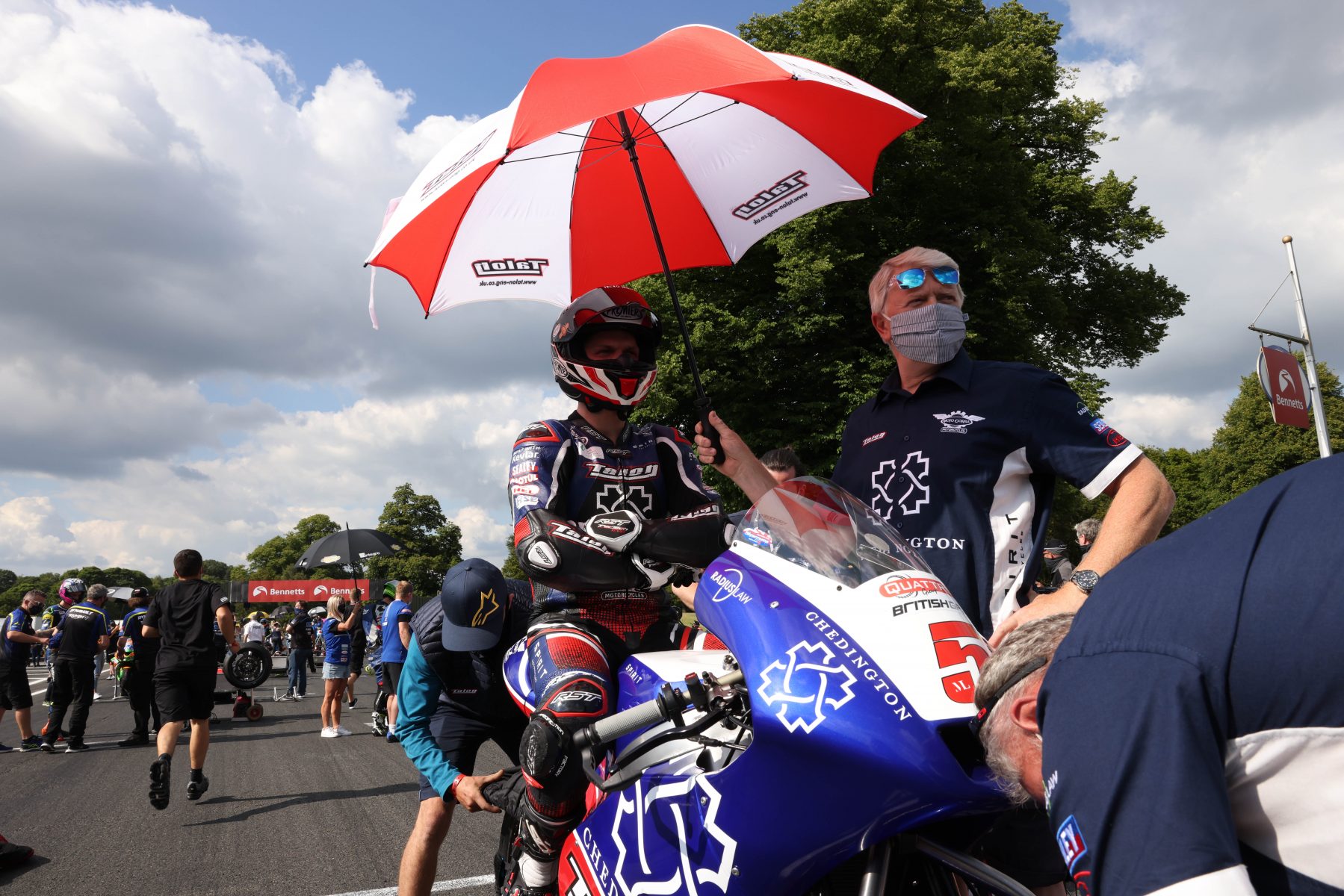 Free Practice 1
The track was pretty damp thanks to some overnight rain. The riders headed out for practise session 1 on both slick and wet tyres. Our two racers chose different set-ups, with Mason Law opting to use fully slick-shod and Jamie Perrin going for a wet front tyre before heading back into the garage after his initial sighting lap. Both riders did really well, especially as the weather conditions gradually improved. Their times got better with each lap as they settled into their rhythms and gained confidence.
Law ended the session as the fastest rider in GP2 with a 1m40.674s, while Jamie finished second with a 1m40.912s – an excellent result, we're so proud. Both riders also placed well in the combined Supersport/GP2 classification, with Mason sixth and Jamie eighth.
Free Practice 2
The commentary is largely based around weather once again as rain started to fall at Oulton Park for round two. This resulted in neither Law or Perrin heading out the track when the green flag came out.
With around 15 minutes left of the session, the rain seized and Mason Law decided he's head out to see what he could do. After a tricky first few laps in the wet conditions, he began to find some make some good progress. Towards the end of the session he traded fastest lap with Charlie Nesbitt, who would ultimately finish the quickest. Mason ended in second place, setting a fastest lap of 1m56.108s.
Law takes British GP2 Victory
The reigning champion Mason Law had pressure on his shoulders from Team Kovara Projects RS Racing's Charlie Nesbitt, but ultimately lead from start to finish, having claimed pole position earlier in the day. Jamie Perrin also put in a fantastic performance and achieved fourth place in the race, just missing out on a podium in his impressive debut for the Spirit team.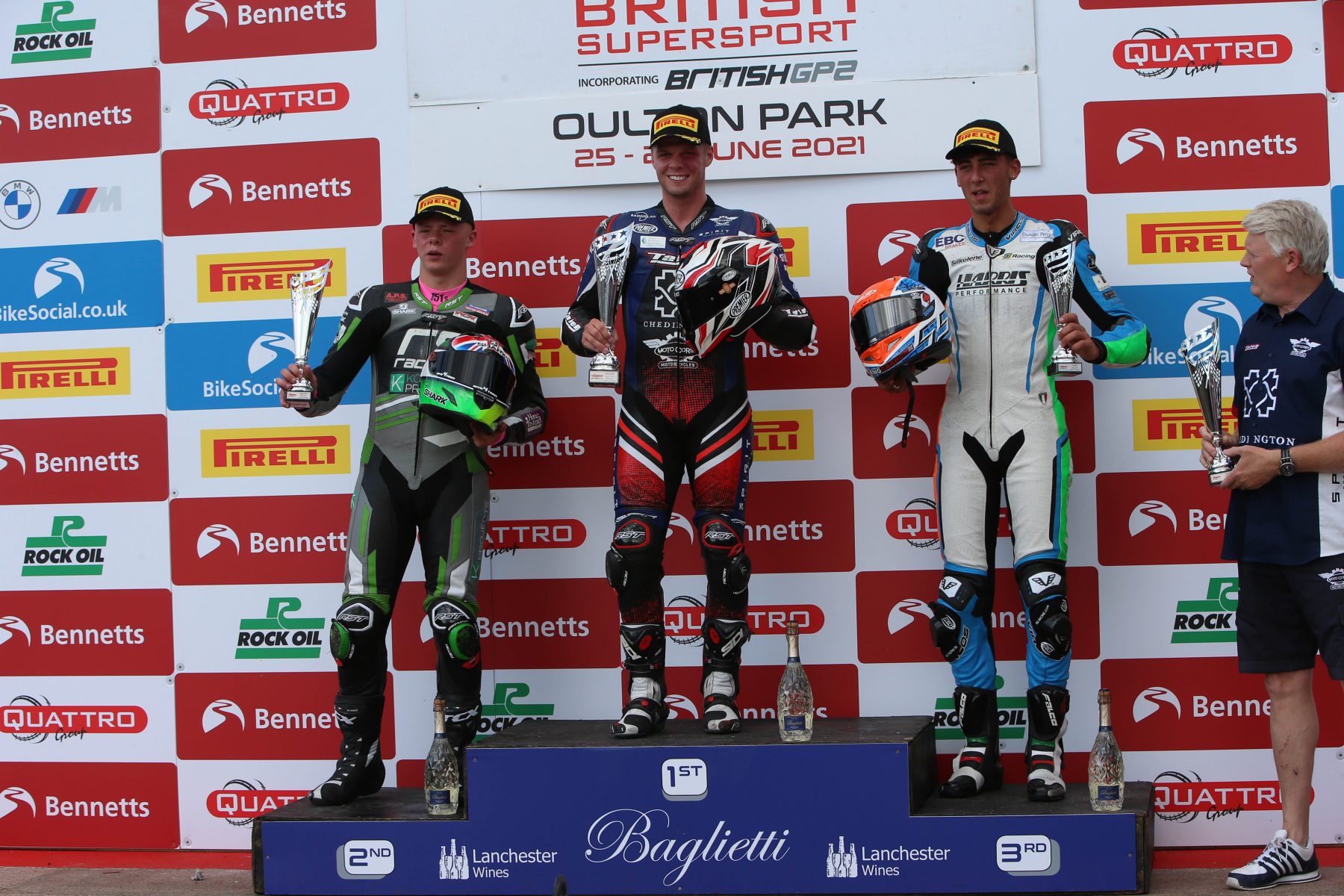 Qualifying
Things didn't get off to a great start when a snapped wire on the starter motor delayed Jamie's start to the session by a few minutes. After gaining a 1m40.470s on his first lap, Jamie then unfortunately fell at Turn Five on lap two. This ended his session despite only (thankfully) causing very minor damage. His time was still good enough for fourth in GP2 at the end of the session, proving he had very good pace.
Mason was second fastest at the end of his first run, pitting for a new rear tyre at the mid-way point of the session. When he got back onto the track, he put in an impressive 1m39.321s, which was enough for Pole Position in GP2 and fifth overall on the grid.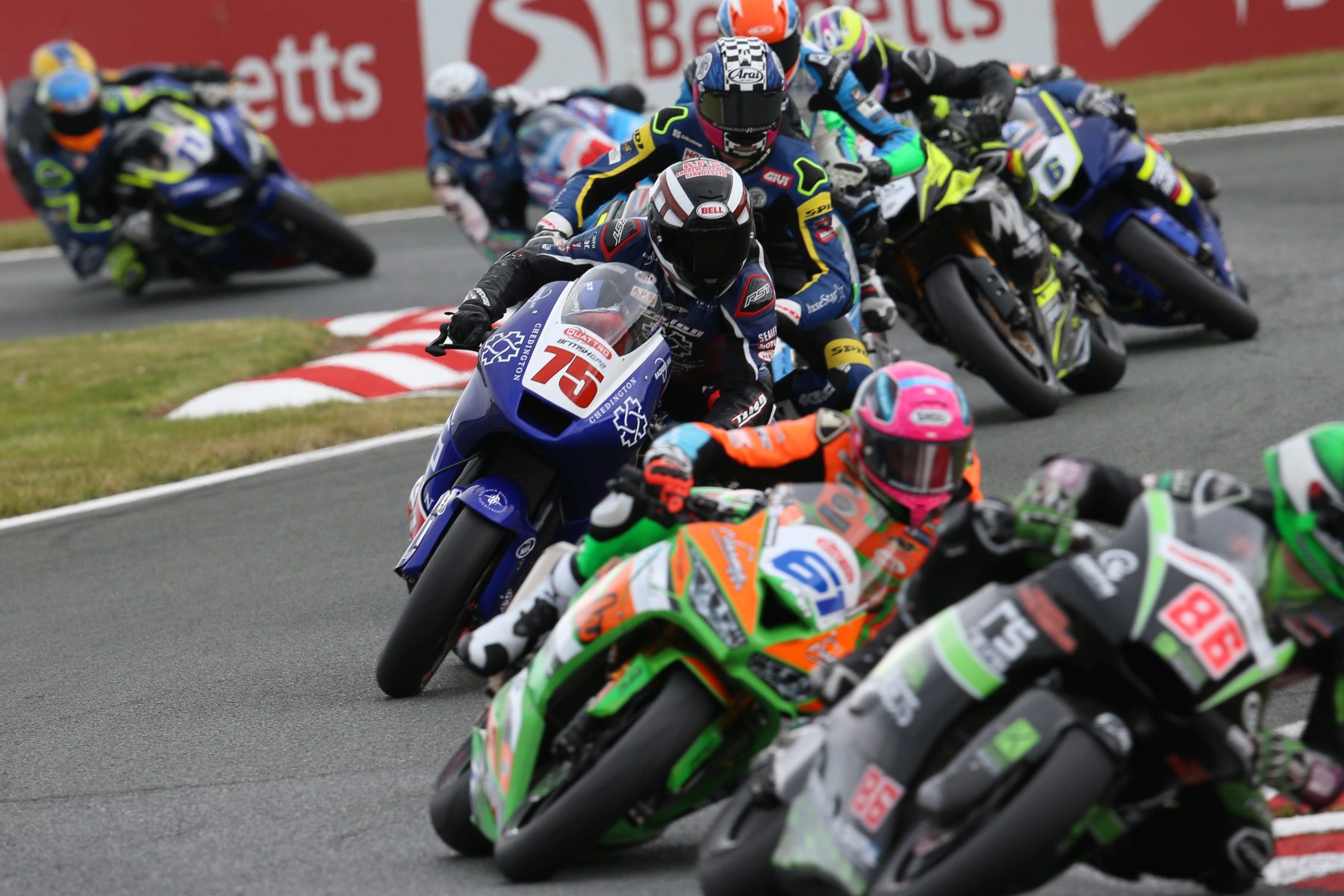 Sprint Race
Mason made a speedy getaway from the second row of the grid, jumping up to third overall at the first corner and setting a good rhythm for the race. A nerve-wrenching rear-end moment later in the lap dropped him back down to sixth but crucially he was able to maintain the GP2 lead over Nesbitt.
Jamie made a fantastic start from 14th overall on the grid and moved up into third in GP2, before then passing Nesbitt for second in class (and eighth overall) at the start of lap two.
Mason managed to maintain a steady lead over Nesbitt, who re-passed Jamie on lap four. However, with just a few laps remaining, Nesbitt upped the pressure on Mason, the gap tightened and he was right on Mason's back wheel.
The last few laps made for tense viewing but Mason had no problem holding his nerve and was brought home the GP2 victory by 0.119s, claiming fifth overall in the process.
Jamie also felt the pressure on the last few laps from Jack Scott, in the battle for the final spot on the GP2 podium. He was just edged out by 2020 championship runner-up Jack Scott for the final podium spot in the end. Unfortunately, he was pipped at the finish line and ended up in fourth (tenth overall). It was still a very impressive result in his first race for the team and we're really excited to see what this talented rider can achieve with the team in future.