Earlier this year, during a very warm weekend in mid-June, Chedington supported the CCI4* Bicton Arena International Horse Trials as title sponsor. During that event itself, as Dr Guy sat in the sunshine and enjoyed the event, he decided we ought to try and do it again for a CCI5*.

Everyone was very impressed with the quality of the 4* event in June, and has once again been blown away by how the Bicton team have 'pulled it out of the bag' organising an event of this magnitude, almost unbelievably, in just 11 weeks.

With Dr Guy's equestrian passion, and vision of rural enterprise in the South West, this local collaborative relationship is one we're very happy to see continuing to develop.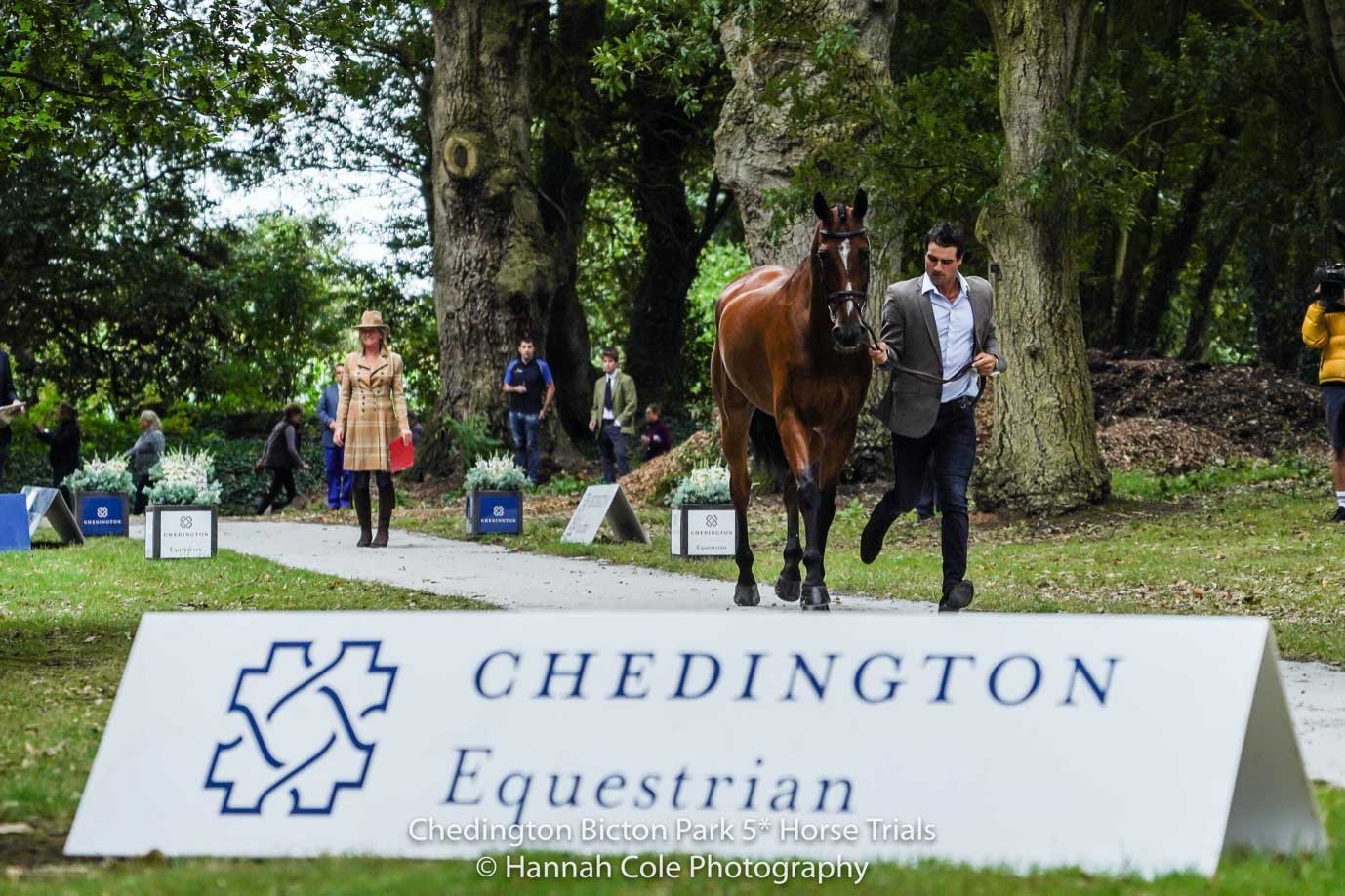 Friday 3rd September
The focus of the day was on the discipline of dressage. Before the mainstay of the action, the Bicton Arena site felt fairly quiet and calm, giving those there the chance to find their feet, and get warmed up for Britain's first 5* event in two years.

2006 World Champion Zara Tindell got the weekend off to a start at 9am riding Class Affair on a test dressage routine on the grass TopSpec main arena.

Perhaps not the most glamorous thing to note, but important nonetheless: The Bicton team had once again provided a high level of visitor experience, with ample signage, toilet facilities, bins, programs, parking, marshalls and catering. It's these elements that can so often make or break an event like this. The atmosphere is a lovely combination of friendly, relaxed and organised and we anticipate competitors, teams and spectators alike having a brilliant weekend.

The first thing to greet you at the entrance gate (other than the parking and ticket marshalls) are two giant Chedington Equestrian flags, a good start from our perspective! As title sponsors of the event, we are pleased to see the Chedington brand showcased so well across the site. For this event, we decided to have the addition of a Chedington stand in the shopping area so that we can meet people and explain with more context about all the varied things that happen across the estate.

I wouldn't be British without mentioning the weather, but it really was unbelievable how lucky to have yet another weekend of clear blue skies and high temperatures, we can only conclude that it must be a Bicton thing…
There are 38 riders competing this weekend including international representation from Ireland, Australia, Canada and Sweden.

Kicking off the dressage in the morning was David Doel, followed by Olympic team gold medallist and world number one Oliver Townend.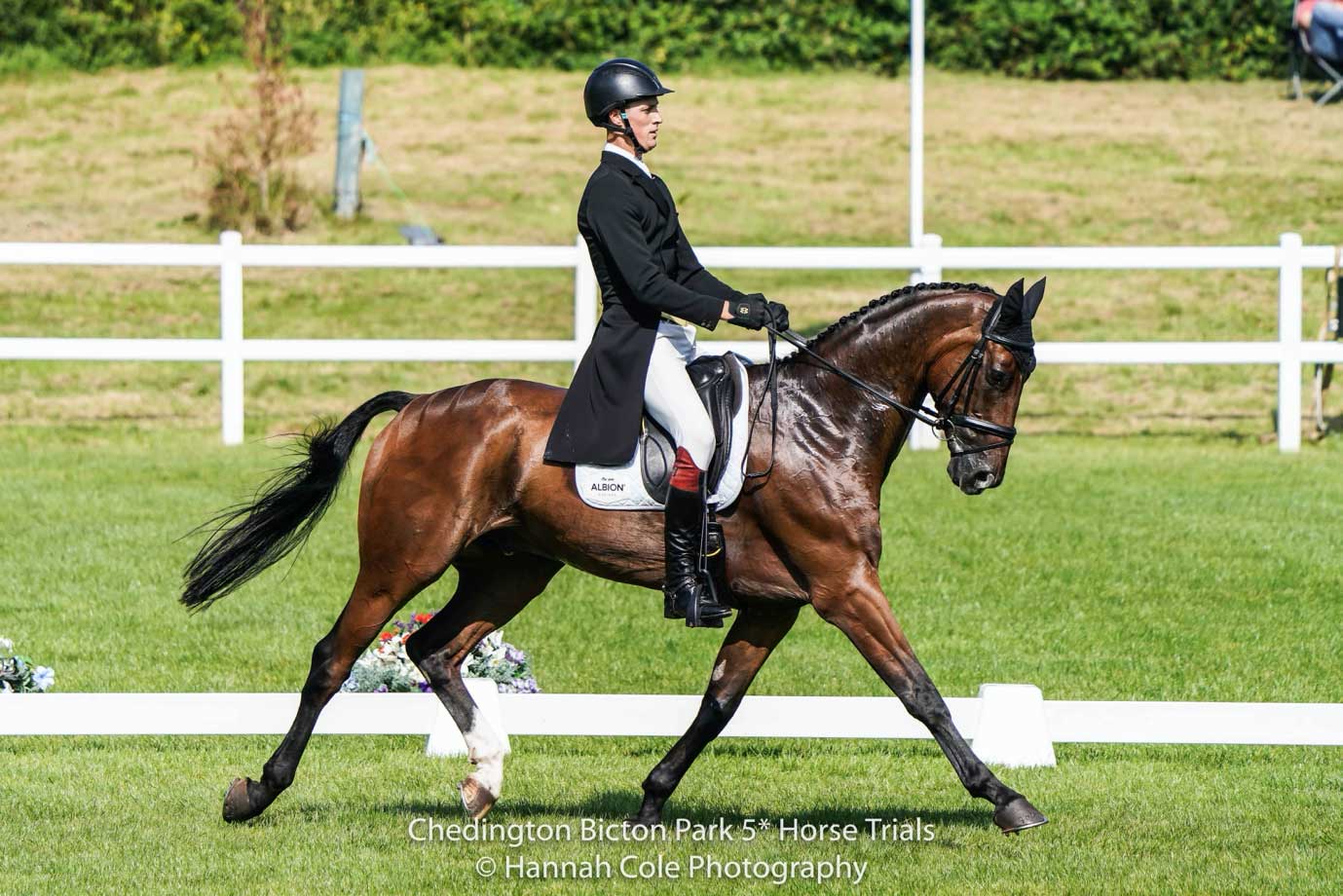 After a lovely day of dressage, everyone was kept on their seats when the penultimate rider Pippa Funnell took the lead with an impressive score of 23.9. This was even more of a delight to her, I'm sure as she had been having a stressful day up until that point, having to delay her time slot due to a horse-shoe-blacksmith-in-traffic situation!

She commented afterwards:

'It was lovely to ride on the grass, and a lovely atmosphere actually.' And on the shoe mishap: 'I had literally changed into my whites….when I had a distressed phone-call saying one front shoe hadn't been threaded…everyone was accommodating and let me slip down in the order…it has slightly thrown me as I haven't been able to walk the [cross country] course.'

At the end of day one, the leader-board is:

First: Pippa Funnell
Second: Piggy March
Third: Will Rawlin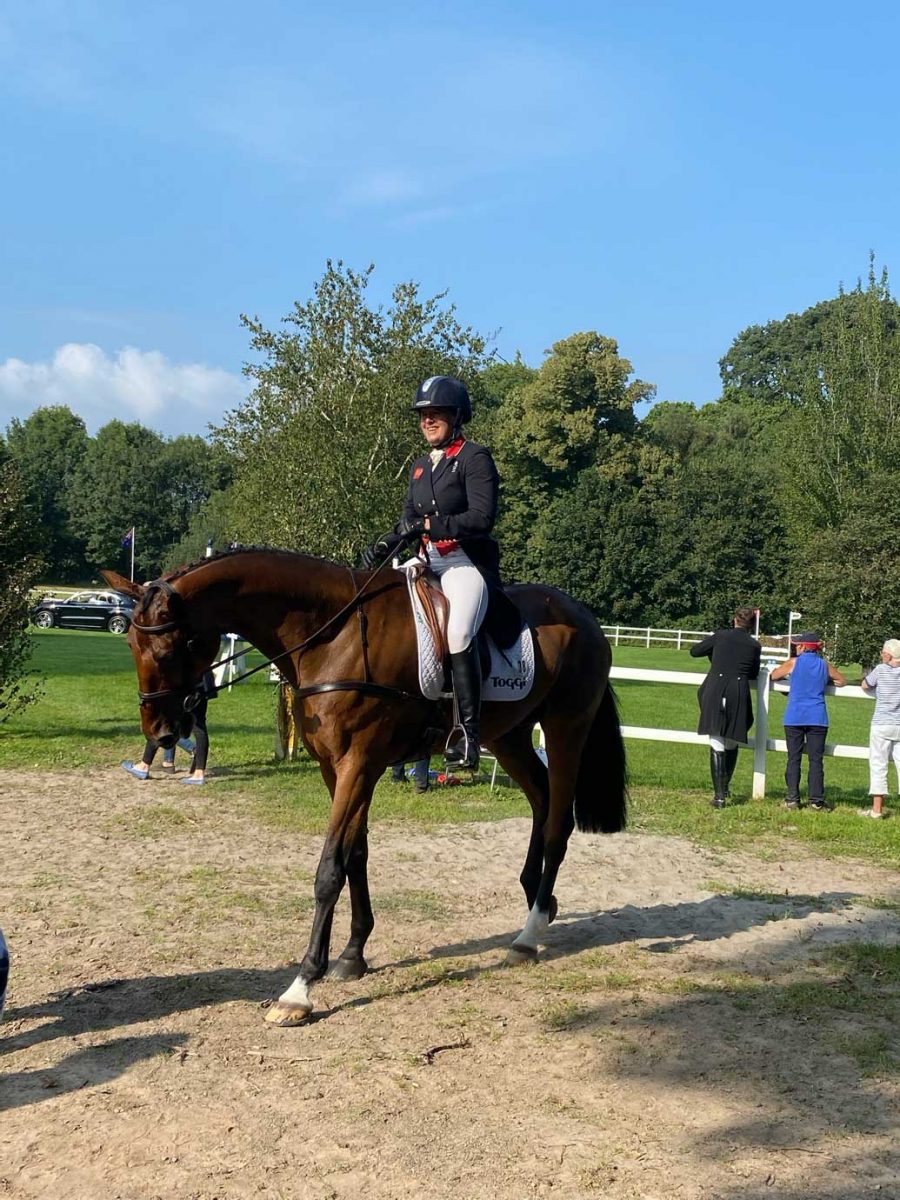 Event Director Andrew Fell comments:

"It has been an honour for Bicton to host the only five-star competition in the UK this year," "We're looking forward to three days of competition which we're sure will be enjoyable, challenging and live up to the expectations of a prestigious five-star competition.

"It's a big thank you to everyone that has supported us in the build-up, especially the main stakeholders of our sport, who were instrumental in getting this event off the starting blocks, and our fantastic family of sponsors, without whom this would not be possible."
We can't wait to see what the rest of the weekend has in store, particularly with the added 'action' of the cross country course, and heightened atmosphere with more spectators.
Saturday 4th September
The focus of today's action is the discipline of cross-country. After Helen West's brilliant course design at the 4* in June, she handed the responsibility of the 5* course design over to Captain Mark Phillips.

We were lucky enough to get a sneak preview of the course a few weeks ago, when Captain Mark Phillips showed us around and talked us through what thoughts and considerations he had put into each obstacle.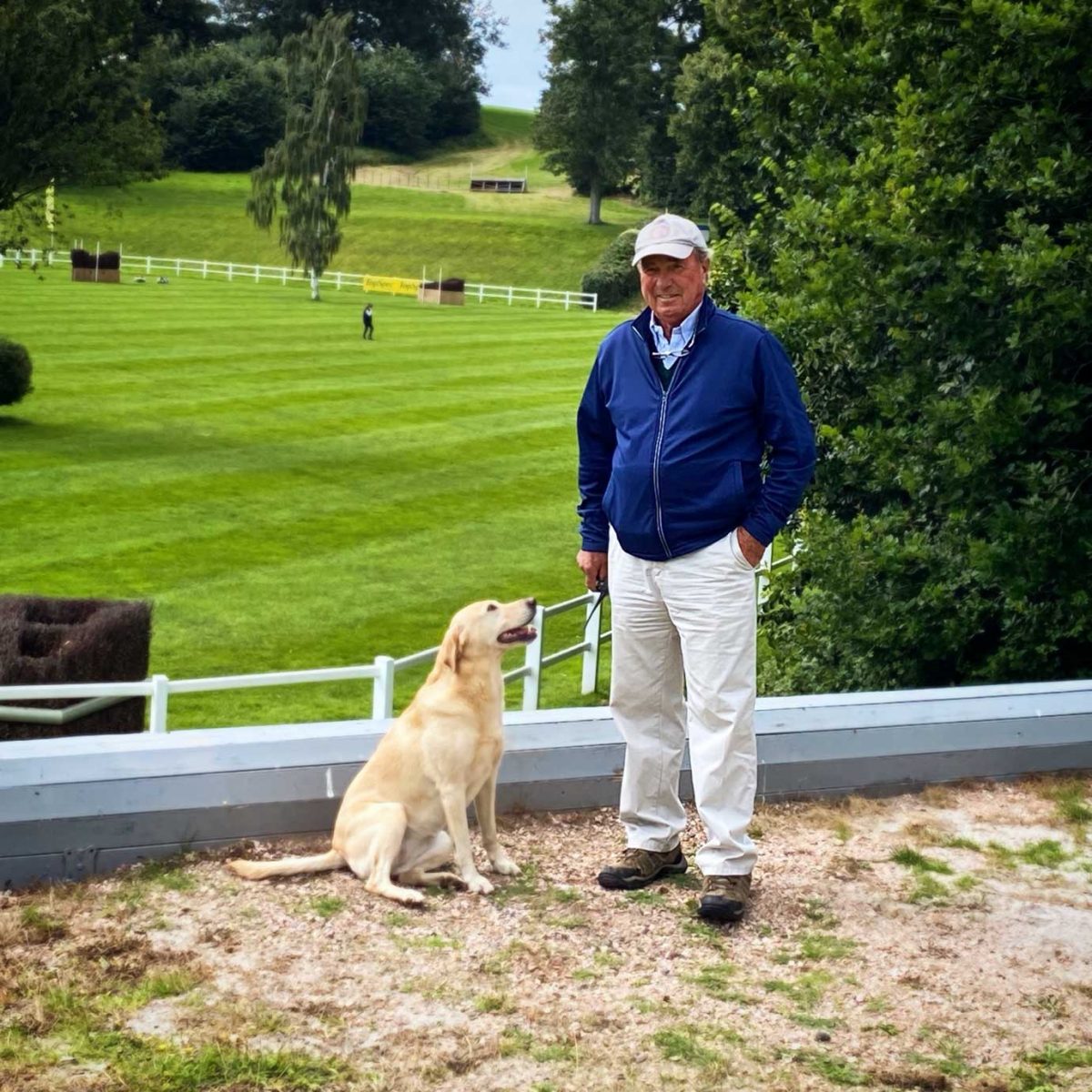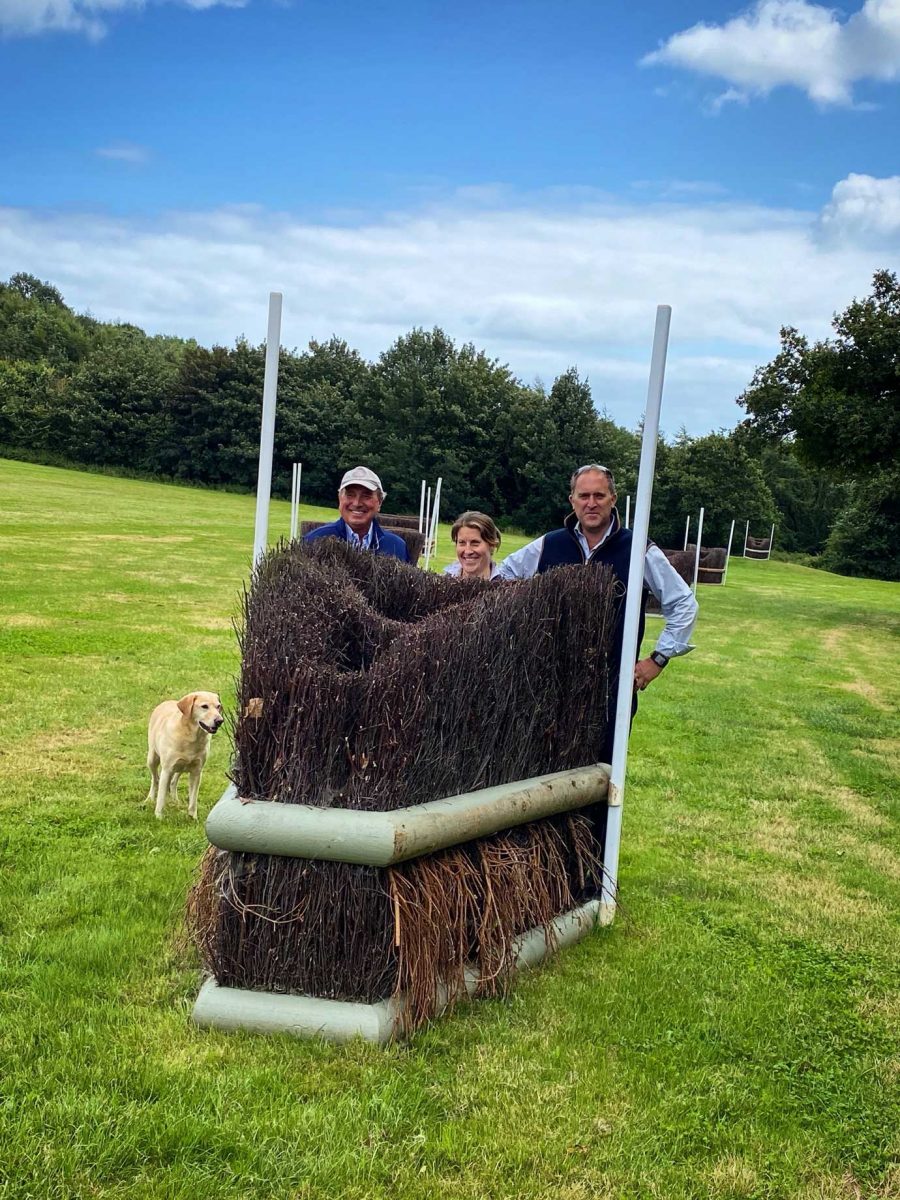 The course starts with The Chedington flowerbed 'something simple to get started' captain Mark comments…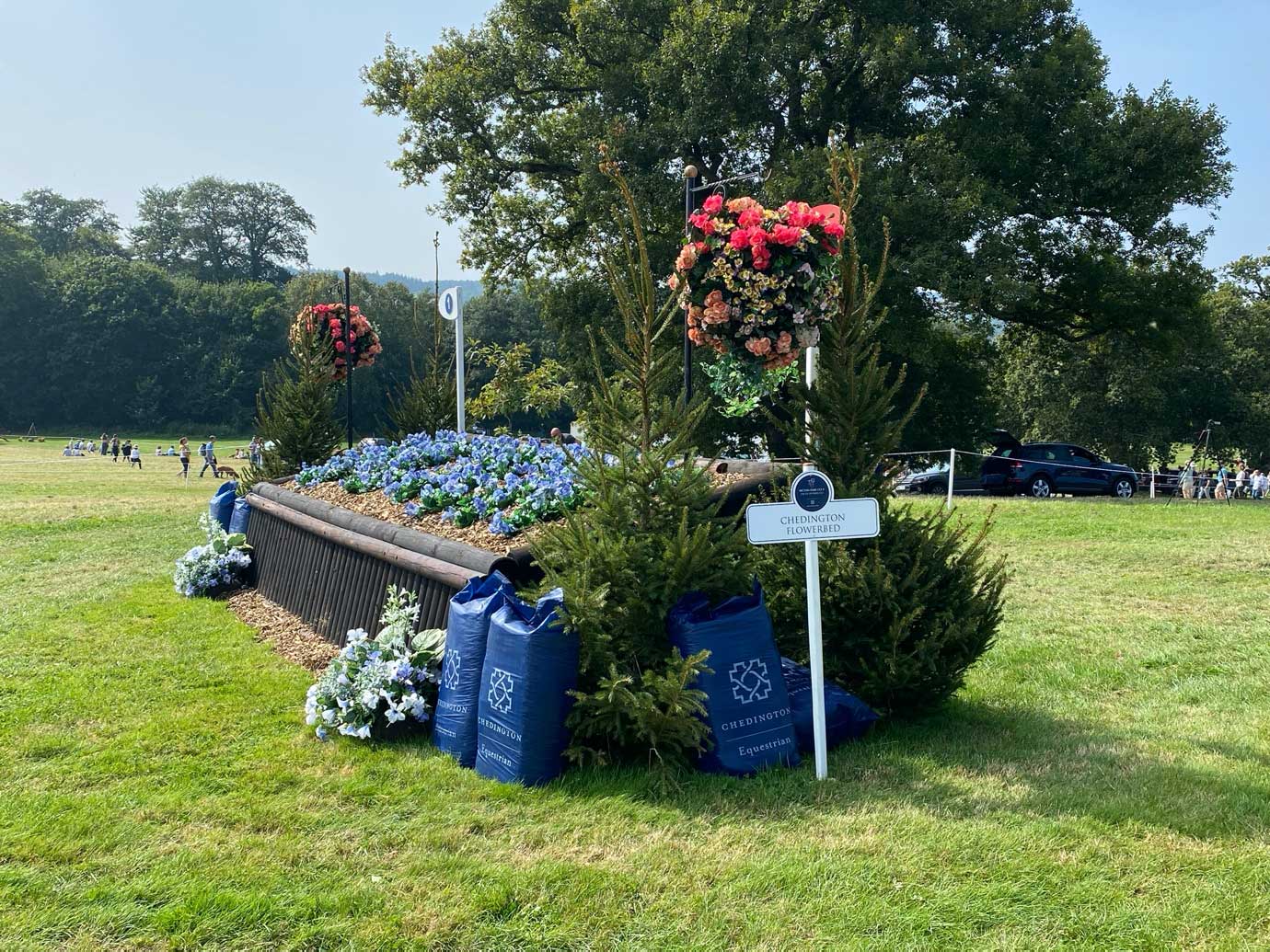 Notable obstacles start with the dewpond, an early water obstacle. Captain Mark casually remarks: 'Something to get the horses feet wet. The riders will have to pay attention to get the angles right on this one.'

Another Chedington jump next; the Chedington Oxers and Triple Bar. Captain Mark remarks 'up until now it's been a holiday, now it gets interesting.'

When we arrived at the main arena section of the course, it struck me that what was so brilliant about the course design, aside from the competition and equine focus, was Captain Mark's consideration of the event as a whole: 'Modern spectators generally stay more static. I aimed to put more in a central spot to be more entertaining for spectators. I also considered the logistics of camera coverage as part of the design.'

The sun was beating down over Bicton Arena as the crowds rolled in. The atmosphere built in anticipation of the cross-country starting at midday.

The Chedington stand was a hub of activity, and it was lovely to meet lots of people and spreading the word about Chedington. Everyone was interested to hear about, not only Chedington Equestrian, but the breadth of activity and projects across the estate. We were happy to be in the company of Marie-Louise from Equine Health Centre [equinehealthcentre.com] & our resident physiotherapist Celia Cohen was on the stand for a Q&A on the therapy equipment and how she uses it.

Dr Geoffrey Guy was on site, and enjoyed soaking up the atmosphere and watching the competitors tackle the cross-country course.

It was a thrilling day of cross-country riding, as the competitors demonstrated just what a challenging 5* level course this really was. Captain Mark Phillips commented 'Lots of horses 'ran out of petrol' but the main thing is that the best competitors made it look easy'

At the end of the day the leaderboard is a very close:
Piggy March (1) Gemma Tattersal (2) and Pippa Funnell (3)
We're looking forward to a very close showjumping final tomorrow.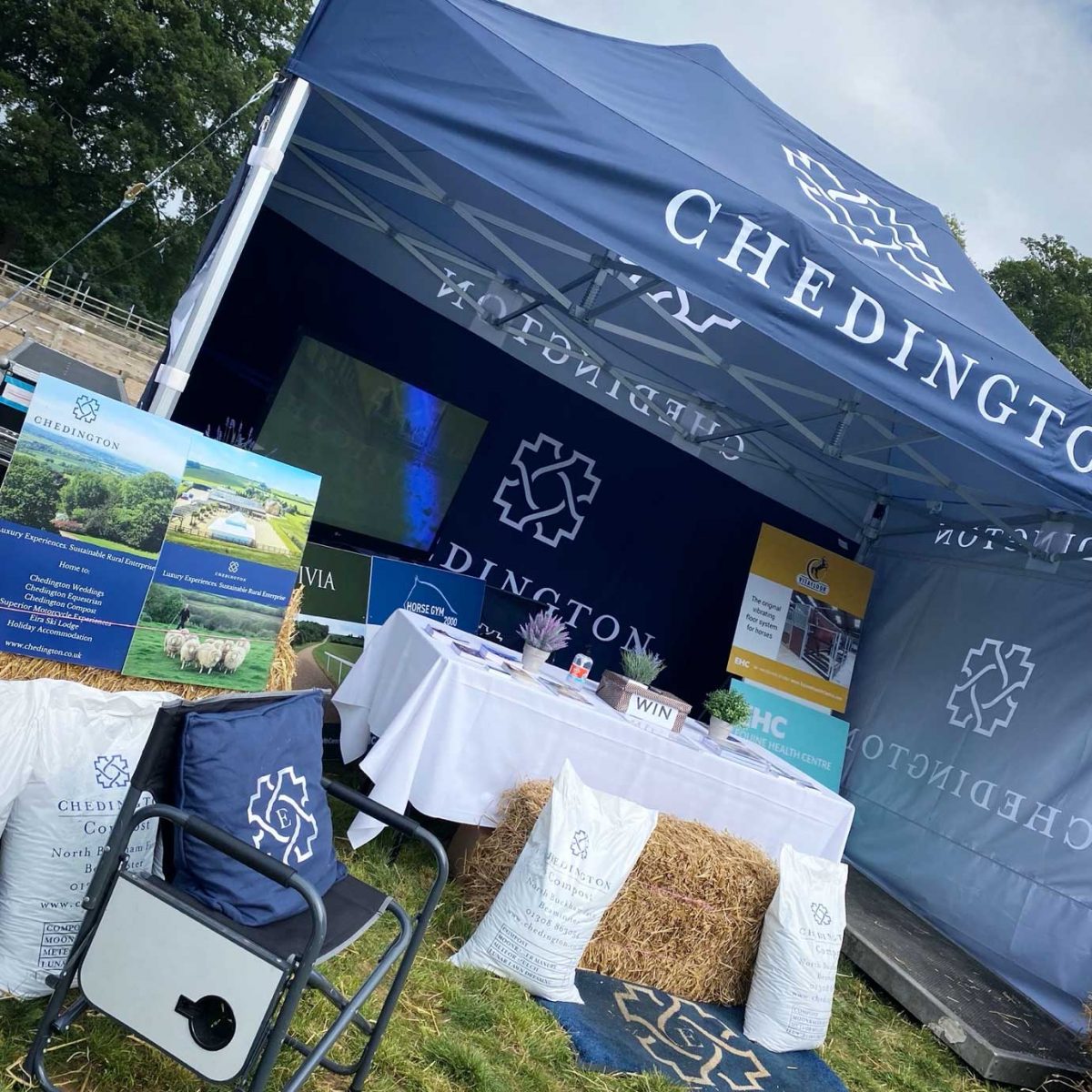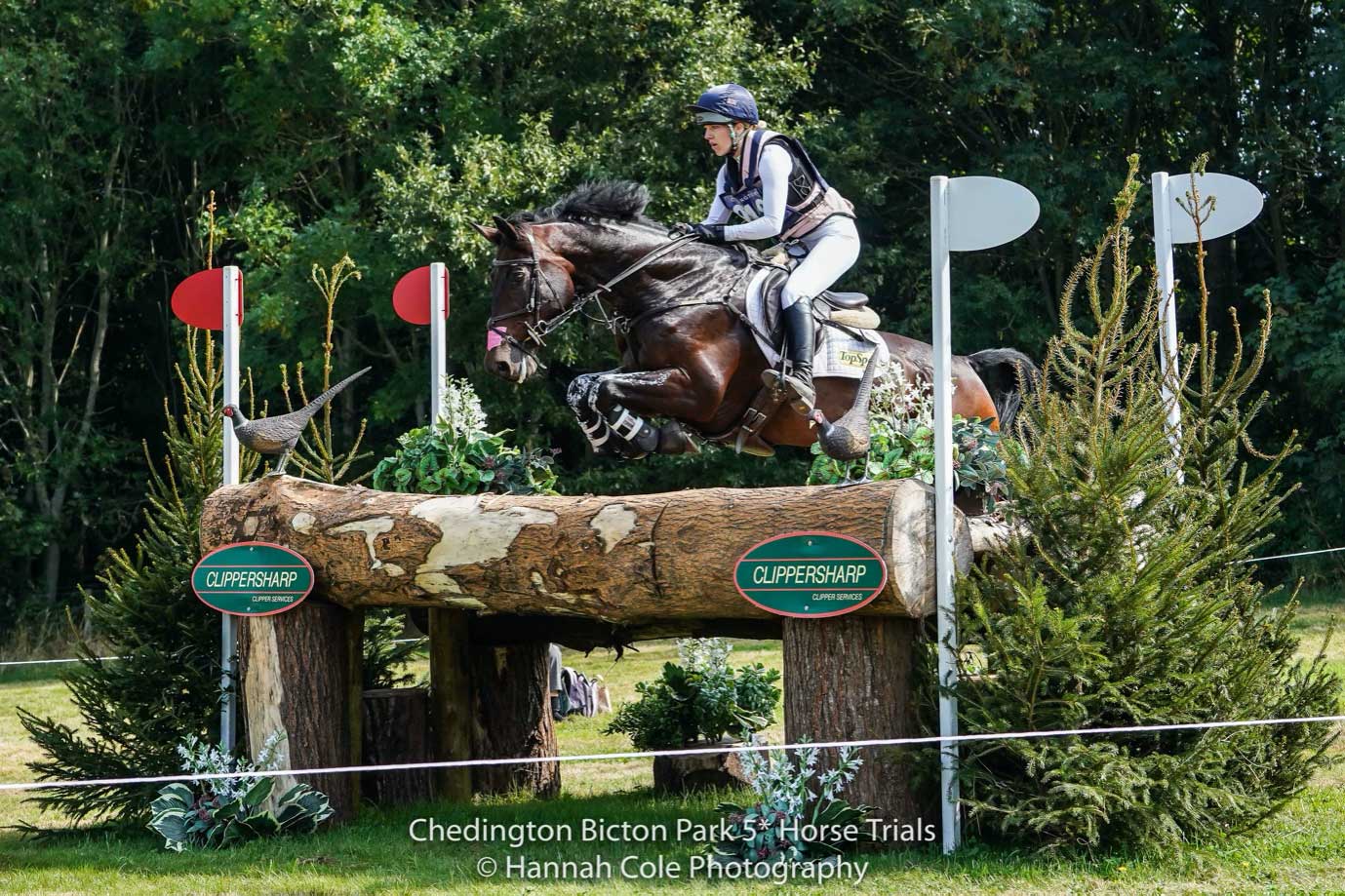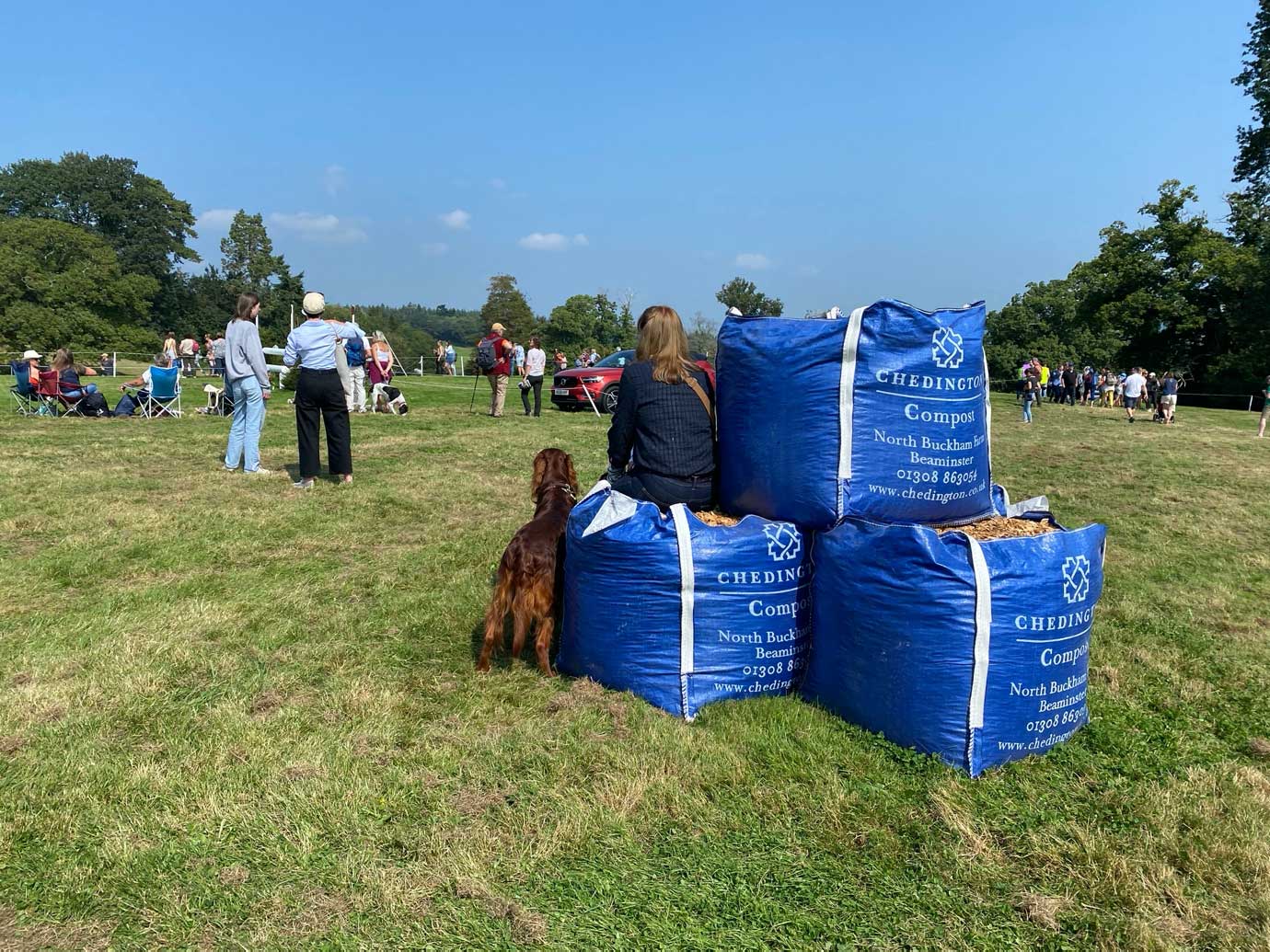 Sunday 5th September
A subdued atmosphere filled Bicton Arena in the morning, as the clouds came over and the adrenaline of the cross-country dies down. A relaxed morning timetable of demonstrations gives everyone some time to gather their thoughts ahead of what was set to be a very close all-female final in the afternoon.

After a fantastic showjumping demonstration by Alfie Bradstock and Elliot Smith, who both cleared 1.9M, the spectators gathered in the sunshine to witness the conclusion of this historic 5* event.

A focused hush descended as the first rider demonstrated a clear round through the 12 jump course created by Paul Connor (GBR.) After what felt like a quick and exciting flurry of top riding, the winner of the Chedington Bicton CCL5* event was crowned; Gemma Tattersal on Chilli Knight rode to the top with a score of 27.9.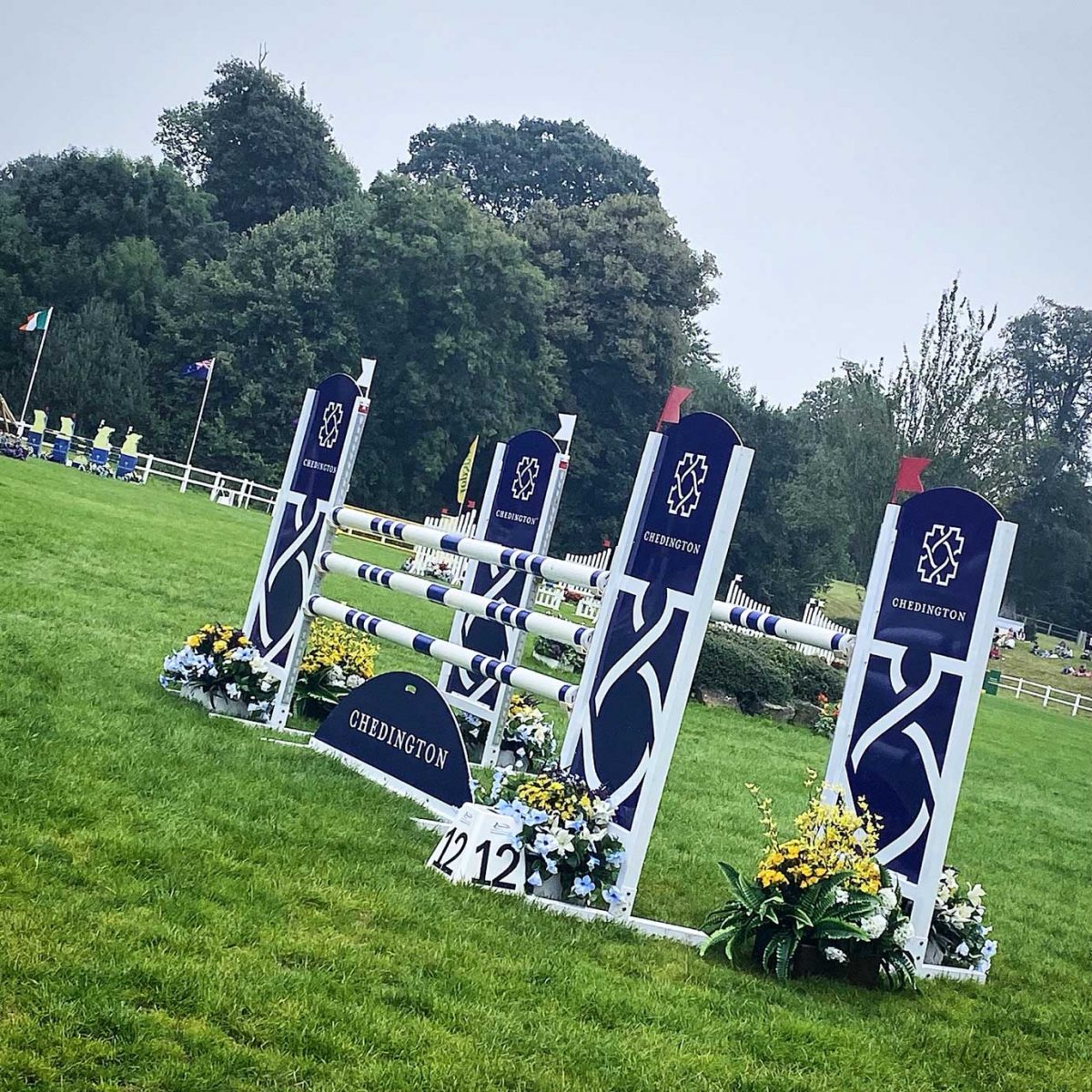 It was a close all-female top three, both in the sense of scores but also friendship, it was lovely to see the support and warmth between these three women at the top of their sport.

The final results of the event were:

1st: Gemma Tattersal (Chilli Knight) final score 27.0
2nd: Pippa Funnel (Billy Walk On) final score 28.7
3rd: Piggy March (Vanir Kamira) final score 33.9

The excitement wasn't quite over; everyone was surprised and delighted as Gemma's partner Gary Stevens took the opportunity to add to Gemma's elation and piggy-back on the celebrations when he proposed!

Our heartfelt congratulations to Gemma for her professional and personal celebrations, we're sure it'll be a very memorable weekend for her! We'd also like to raise a glass of congratulations and thanks to Lord & Lady Clinton, the organisers, all of the competitors, horses, teams, sponsors, partners, supporters, traders, media, marshals and anyone else who contributed to such a brilliant weekend of equestrian sport.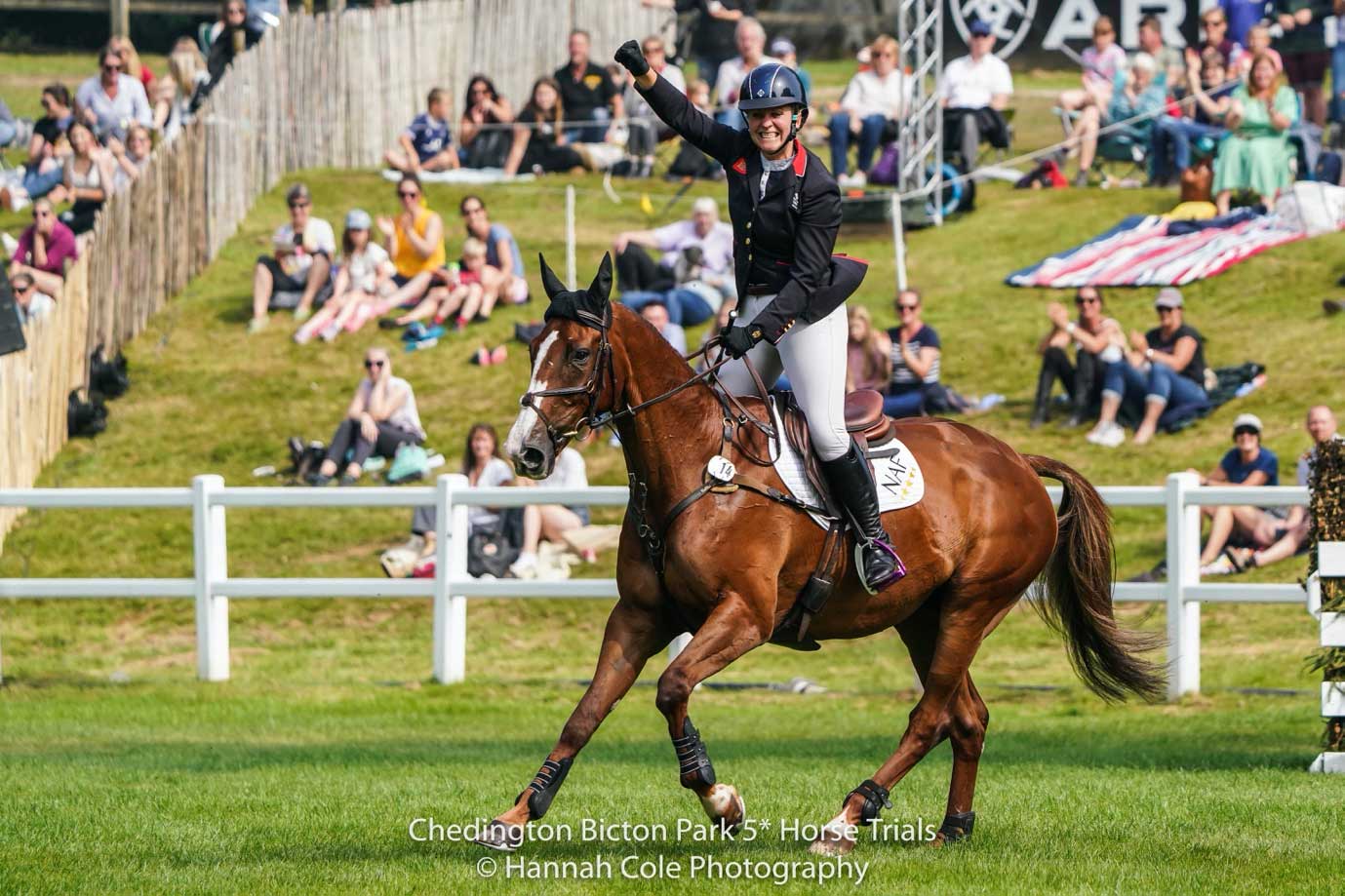 British Eventing's Chief Executive Officer and Event Advisor, Helen West added, "It gives me great pleasure to thank Bicton Arena, its sponsors, riders, owners, volunteers and all who have supported this one-off event. I know it was a huge challenge managing the only five-star competition in the UK this year and we are indebted to everyone for taking this on. It has been a wonderful weekend of competition and top-class sport."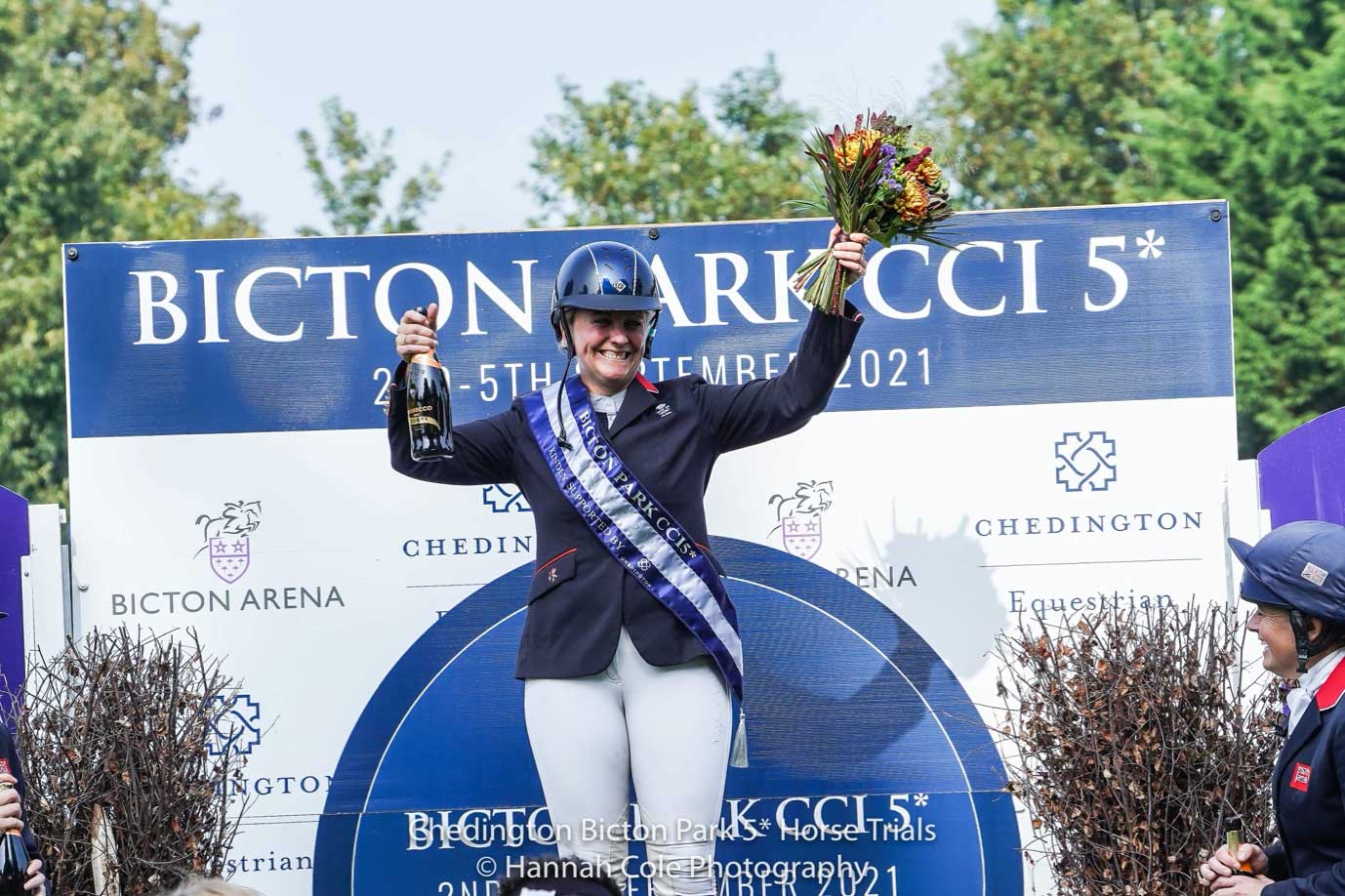 It was a fantastic event in the Devonshire sunshine, we applaud Andrew Fell and the Bicton for their hard work bringing this event to a great success in such a limited timeframe too!

Many congratulations once again to all the talented and passionate competitors and horses who participated over the few days.