The Spirit Moto Corsa motorcycle race team seem to be going from strength to strength. Dr Geoffrey Guy, founder of The Chedington Court Estate is a motorcyclist enthusiast, having participated in motorbike racing in the past, as is documented by some excellent photography.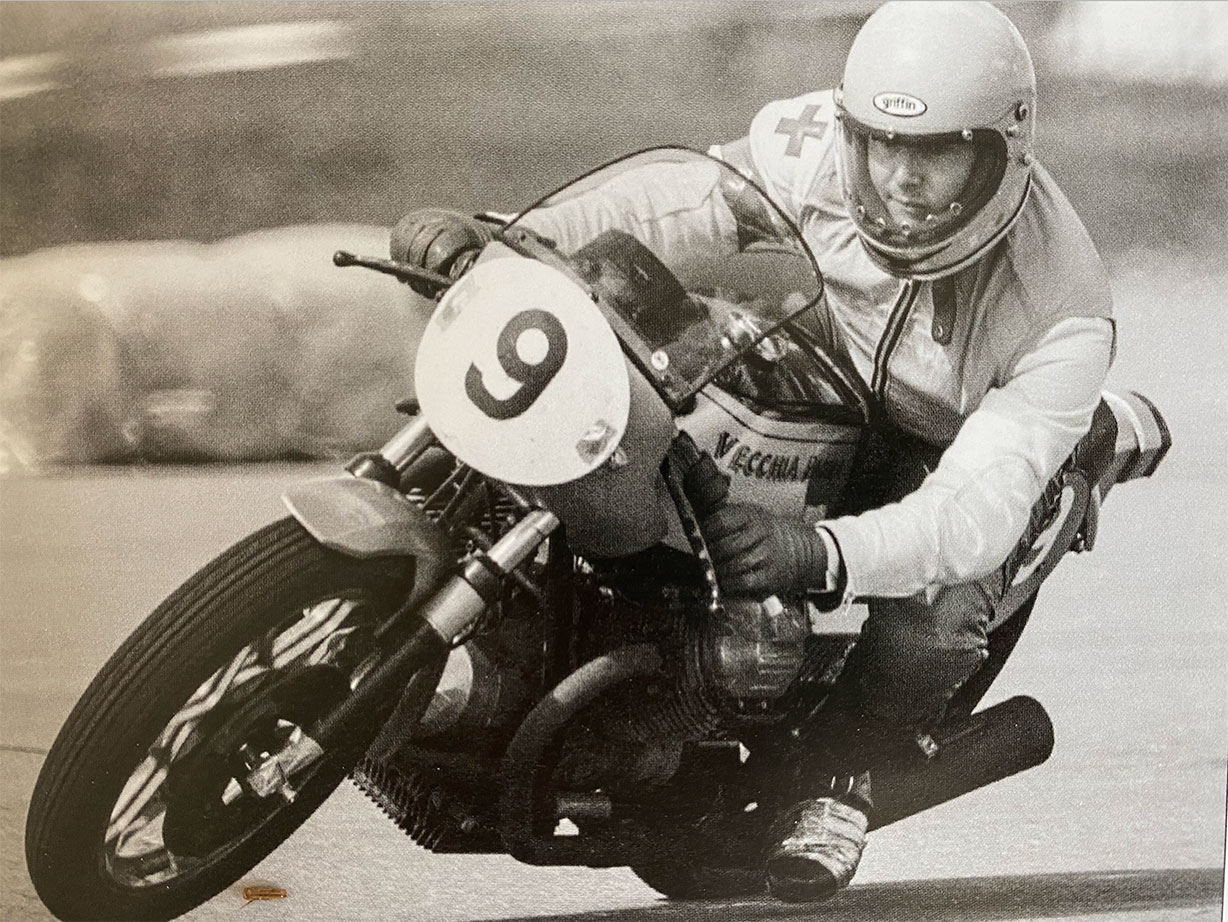 With an enthusiasm for the sport as well as British engineering and innovation, he put his support behind this team which is sponsored by The Chedington Court Estate as well as Chedington owned businesses Moto Corsa Motorcycles and Superior Motorcycle Experiences.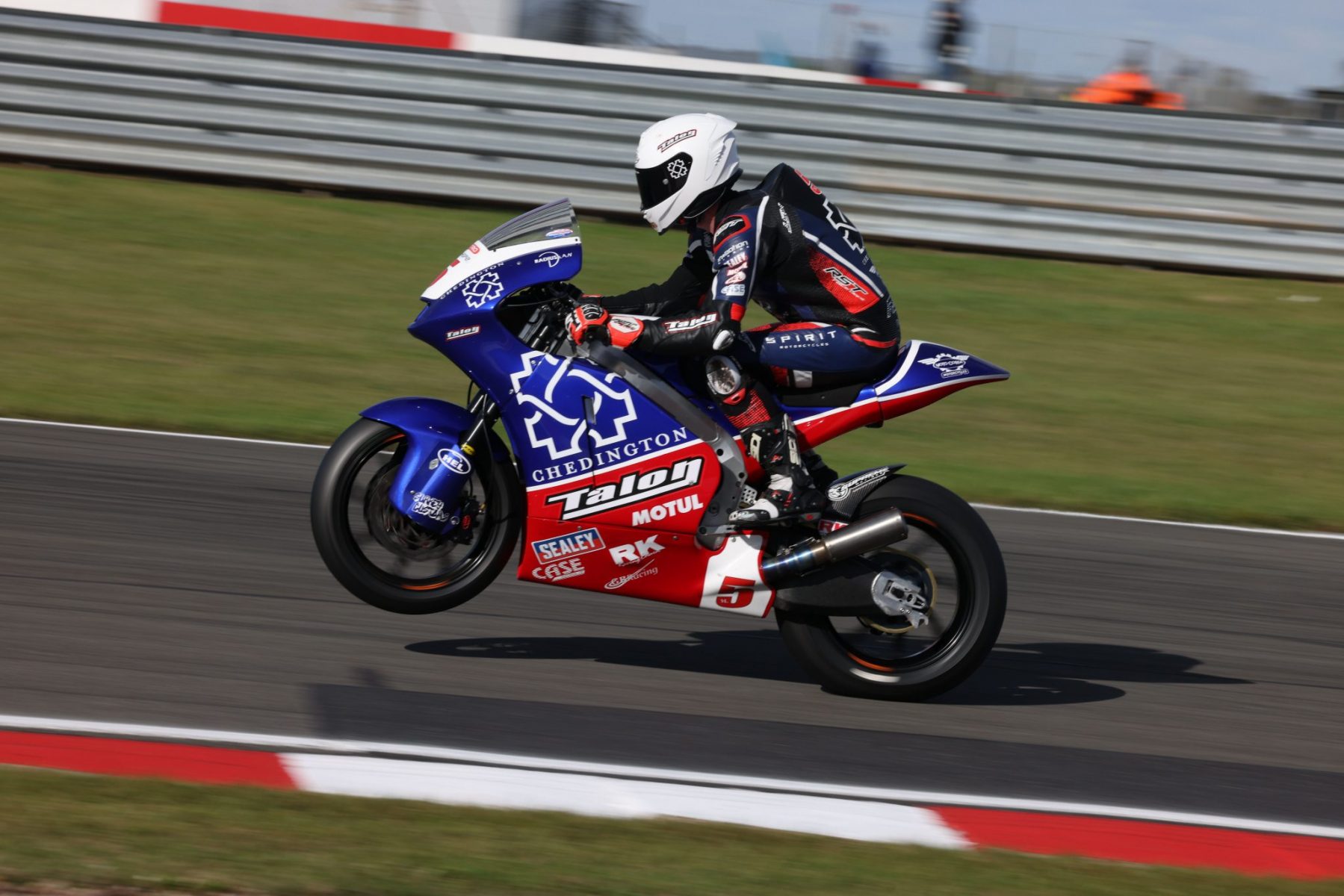 We caught up with some of the team members to get their insight:
Team Leader Rod McDonagh:
Q: How has this season been, what were the highlights for you?
A: Following on from a championship winning 2020 season we knew it would be a tough season. With no testing time in Spain and a new suspension provider many elements to be successful this season needed to be settled. A new rider and new team members soon gelled and from early on we saw wins and podiums for both riders. As a condensed season, running 24 races in 5 months, it has been exhausting with many rounds back-to back as four day events. Nonetheless, a second place in the championship despite all our issues, such as missing the Cadwell Park round due to a Covid outbreak in the team, was a great result. Winning the last 5 races was the highlight for me. The bikes were finally dialled in well and both riders could run competitively at the front.
Q: Who is the team made up of, are there a lot of hands on deck?
A: The team has 12 to 14 members covering the two bikes and logistics. It is quite an operation to support all the team members, riders, supporters and family members whilst providing accommodation, transport, food and equipment. In my opinion, Spirit was the best team in the paddock, though I concede I am particularly biased on this point.
Q: Were there any challenges along the way that you had to overcome as a team?
A: No testing in Spain combined with our change of suspension manufacturer really affected how the riders and crew could set-up the relatively new SP2 motorcycle. Testing was also missed in Spain the previous year so the team lacked a solid database of settings. By the end of the season we had finally banked enough bike and rider hours to have a clear path, and this showed in the strong results at the end of the season. It was a great season and I am proud of both riders and our wholly committed team members.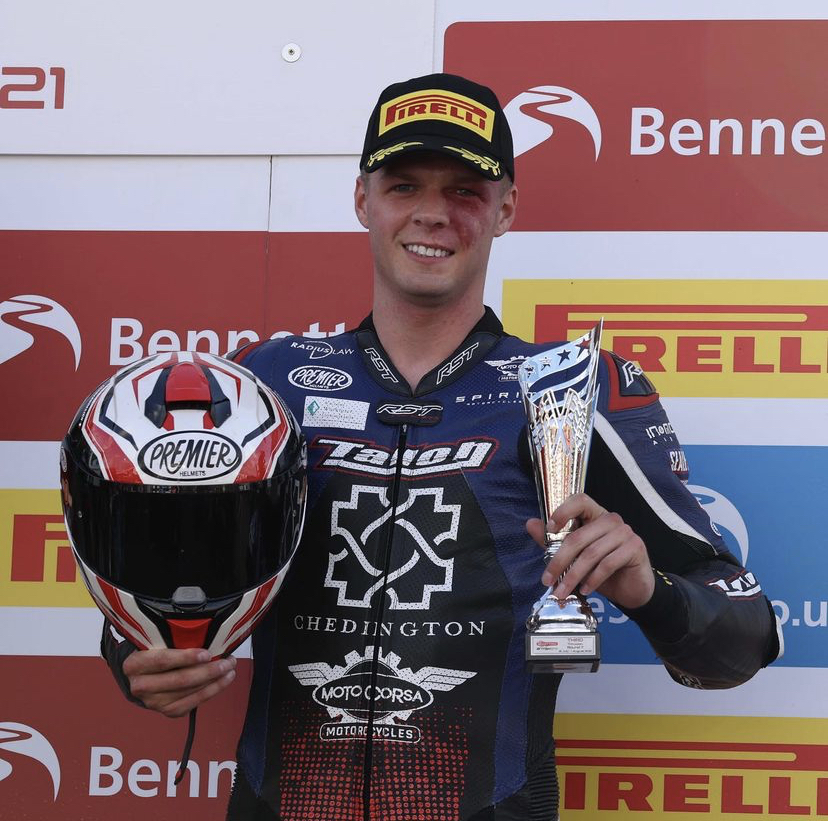 Rider Mason Law:
Q: Congratulations on your 2nd place you must be so pleased! Was there a point in the series that you knew you were on track for a big result like this?
A: Thank you, I feel like that point was when we agreed another year together to partake in the GP2 Championship for the 2021 season.

Obviously after winning the title last season our goals were firmly set to repeat that result again. Although we finished second this year I honestly feel like we progressed this project a lot further in a shorter space of time and I have to credit this progression amongst all other things to the competition within the GP2 series.
Not only did I have a fast team-mate in Jamie, but he also had his own direction when it came to bike set up meaning we could look at things from opposite ends of the spectrum. We also had a world-class championship winning Moto2 proven motorcycle with a competitive rider on board showing us exactly what a Moto2 should be doing.

Although the paperwork shows us finishing second it also shows how much faster we have been at circuits that we visited last year, these can be our only comparisons.
At around the halfway mark during the season we made some significant chassis changes that improved the geometry of the bike immensely, this is backed up by an improvement in results both in GP2 and the overall super sport race results. I was able to battle for the overall honours in our class and podiums in the overall classification.
We had some tests in the shape of new circuits that we had no data for and had never been to and unfortunately we missed around due to me contracting coronavirus so all things considered, yes I'm very pleased with the 2021 season and my time on the spirit GP2 machine.
Q: How do prepare physically and mentally ahead of racing?
A: I find the best way to prepare myself physically is to put myself through a training regime that covers a variety of physical aspects which include swimming, cycling and strength and conditioning training. I also do a lot of motorcross ,the most important thing for me is training in ways that I really enjoy. I find that keeping it fun is the best way to enjoy the process which crosses over to the mental preparation side of things as well. Fundamentally I ride bikes because I love riding bikes and I'm super competitive so it comes quite naturally to me to want to win everything I do!

Some race weekends are easier than others. Sometimes the bike just works around the circuit and sometimes it feels like you are pushing water uphill. I just like to take things day by day and to look for the positives.
Q: What was your highlight from this season?
A: It would be incredibly hard for me to pinpoint a single highlight however I could narrow it down to two:
1. After we made our chassis changes I really noticed the improvements that it brought to the bike, after this we had an extremely strong Silverstone nearly winning the overall race.
2. The second highlight would have to be the final race of the year at Brands Hatch. I felt so incredibly fired up to win the last race of the season and sign off the year with a race win for the team and for myself. It makes these winter months little bit easier knowing that we finished on the top step they do say you're only as good as your last race.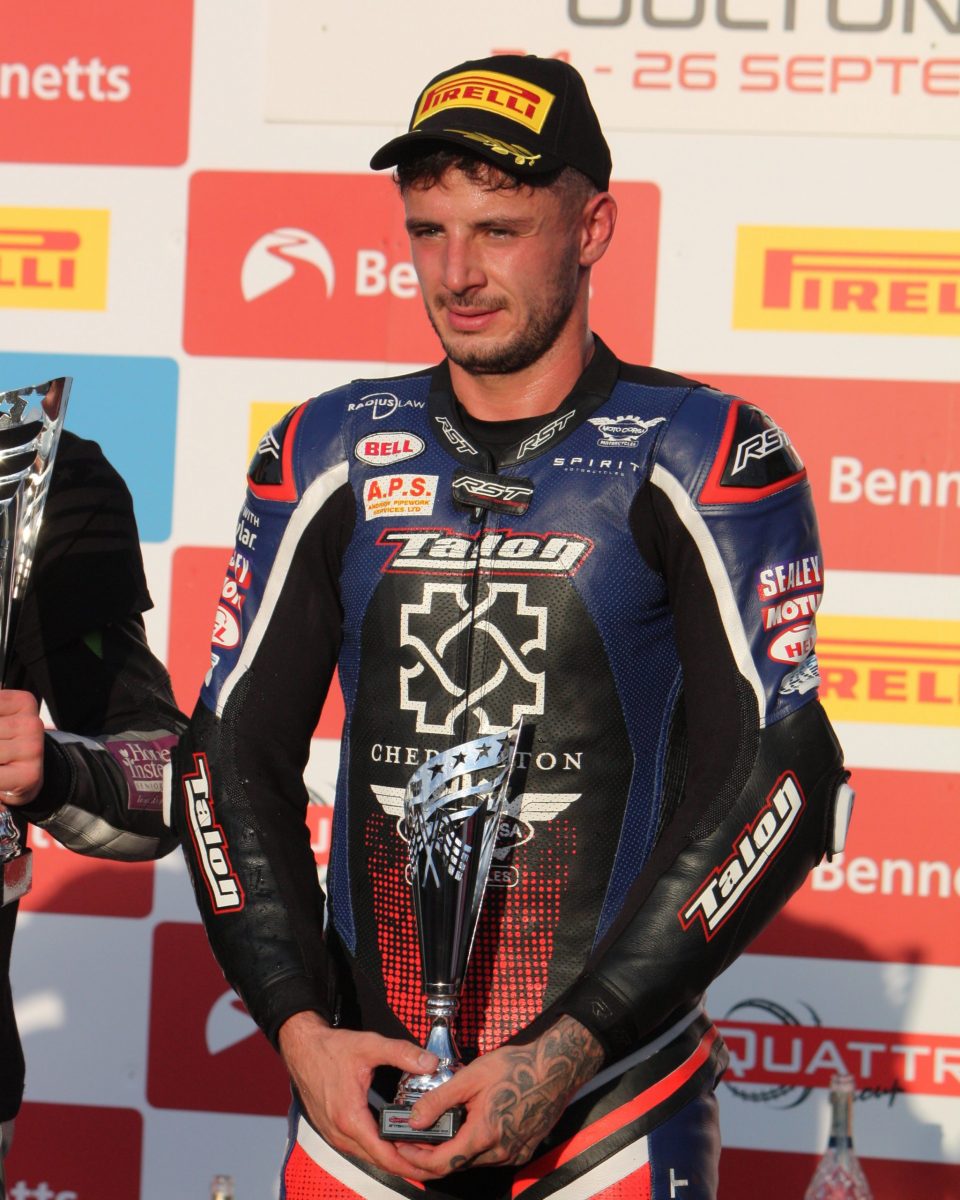 Rider Jamie Perrin:
Q: Congratulations on a successful season, how long have you been racing for?
A: Thank you, I have been racing for as long as I can remember but I've been racing full sized bikes since 2010 when I first moved to 400cc club racing.
Q: Where do you go from here, what are you working towards for next year and beyond?
A: Good question and the honest answer is, I have no idea. I really don't want to hang up my leathers this year but so far I have been unable to secure myself a ride for the 2022 season. I'm determined to find a way of getting myself into the BSB paddock somewhere but can't say anything for certain at the minute.
Congratulations to the whole team for an excellent season, we're so proud of the work they put in and can't wait to see what's ahead in 2022.