Geoffrey Guy, James Vickery and Nigel Jones, Melplash President, at Melplash Show 25th August 2022.
The Melplash Agricultural Society Show started in 1847, this year being the 175th anniversary, and has grown over the years into the South West's premier agricultural exhibition.
My earliest memories of the show were as a 7 or 8 year old sitting in the back of a white canvas tent folding up draw tickets with my brother. It was mum's job to organise the shows grand draw where you could have won a Henry Hoover or a gallon of whiskey etc. Dad would always be busy in the main ring stewarding. Every year as a family we would attend. It always has been and will be a date in the calendar for the local community.

In my early twenties I was asked to join the cattle committee. Every year I would help steward the different breeds for judging and it was lovely to be part of this and getting to see first hand the amazing amount of time and effort that goes in to showing these stunning animals.

After six years of being a steward the current Chairman of the cattle section decided it was time to step down and I was asked to take over as Chairman. It was a great honour to be asked and one that I was happy to accept. We needed to make some changes to bring the section up to date and I was met with a lot of "we don't normally do it like that" but in the twelve years I was Chairman we took it from 40 animals there on show day to the 115 -120 we see regularly there now.

In 2016 I was asked to join the Board of Directors with the intention of becoming Vice Chairman in 2017. There are currently 14 Directors on the Board coming from all different walks of life including accountants, property surveyors, lawyers, managing directors and most importantly, farmers!!! The Directors, along with the show secretary, make decisions to keep the society running like any well managed business should.
In 2017 I took the position as Vice Chairman to Jo Sage and learnt a lot in my 2 years in this position, especially what it takes to put on a successful show.
I took on the roll of Chairman in January 2020 and then Covid came along. As you can imagine having to take the decision to cancel the show for the following 2 years was such a hard decision but one that needed to be taken.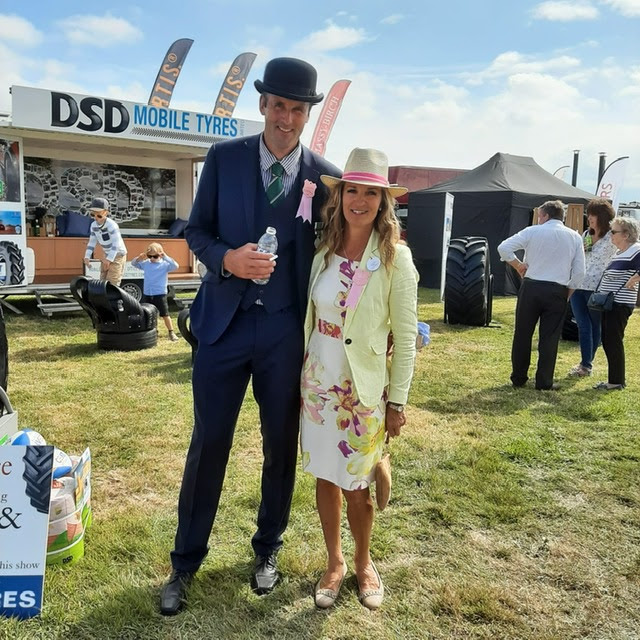 Finally this year I had my show as Chairman and what an amazing day it was! The sun was shining, the people just kept coming through the gates and for me personally it was a very proud day as dad had been Chairman back in 1982 and now 40 years on it was my turn. It was lovely to have my wife Millie with me, my son Henry, my step daughter Charlotte and my parents there to enjoy it with me. It was also a significant 175 years since the first Melplash Show was held back in 1847!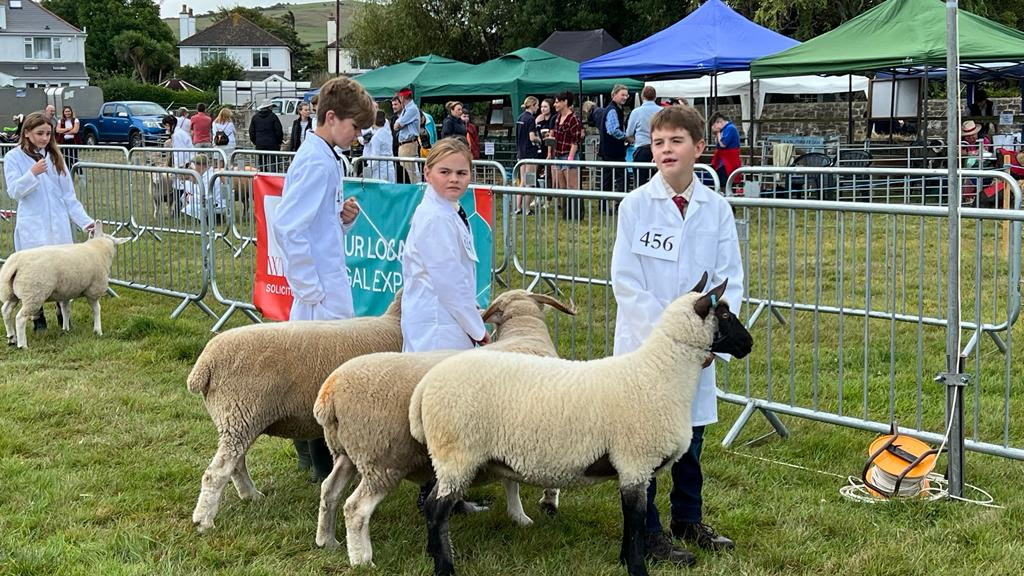 To make things even better, it was great for the first time to have different areas of The Chedington Court Estate at the show. Marcus had spent hours preparing the sheep he wanted to take, his efforts certainly paid off with a first prize for his pair of Dorset Horn ewes, fourth prize for his New Forest Clun ram and 4th for his New Forest Clun shearling.
Henry, George and Izzy certainly enjoyed their time halter training the sheep ready for the young handler class. Unfortunately no prizes were won but a great time was had!
Tim and Louise had a stand at the show to promote the compost business and once they had finished setting up the stand looked amazing and was certainly a credit to their hard work. They had a very busy day on the stand welcoming new and existing customers and the orders have already started coming in.
Ricky, Harry and Colin kindly came down on the day before the show and planted up some bags of compost on the stand and as an advert outside the horticulture tent. They looked great and people are really starting to notice the Chedington branding and a lot of positive comments were made.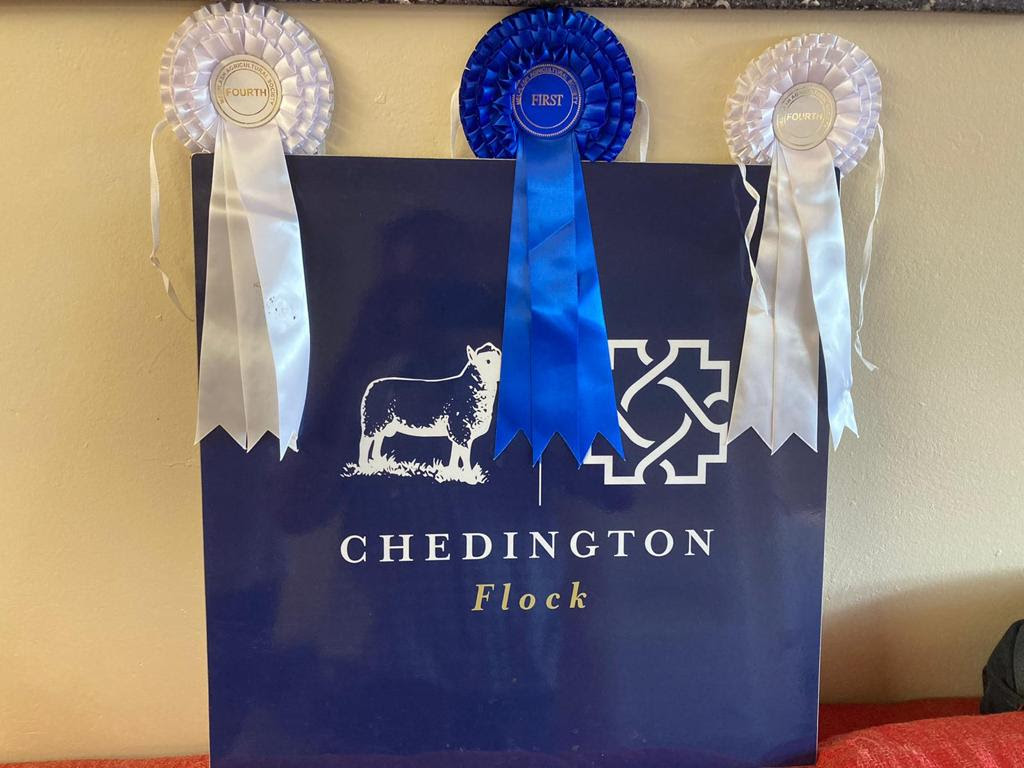 It was lovely to see Geoffrey and Kate there for the whole day and Geoffrey was very proud of his purchase of a wooden shepherd's crook which we will hopefully see put to practical use very soon!
At the prize giving ceremony Geoffrey and Kate received the trophy that the The Chedington Court Estate won back in July for "The best conservation and environmental practise and management" for the medium size farms, this was the perfect end to a perfect day.
The Melplash Agricultural Society show is not only about a one-day show, we put a huge amount of time, effort and financial commitment into our discover farming programme which is used to educate children, teenagers and adults about where their food comes from and how it is produced. We have a classroom at Washing Pool Farm near Bridport which is used on a regular basis.
We also have our bursary scheme which allows students studying agriculture, equine and horticulture at college or university to apply for funding to help them with their studies. This year we handed out £22,000.
This cannot be achieved without the financial support of our sponsors of which Geoffrey & Kate have been very generous.
I am very much looking forward to seeing the relationship between The Melplash Show and The Chedington Court Estate develop over the coming years.
Gallery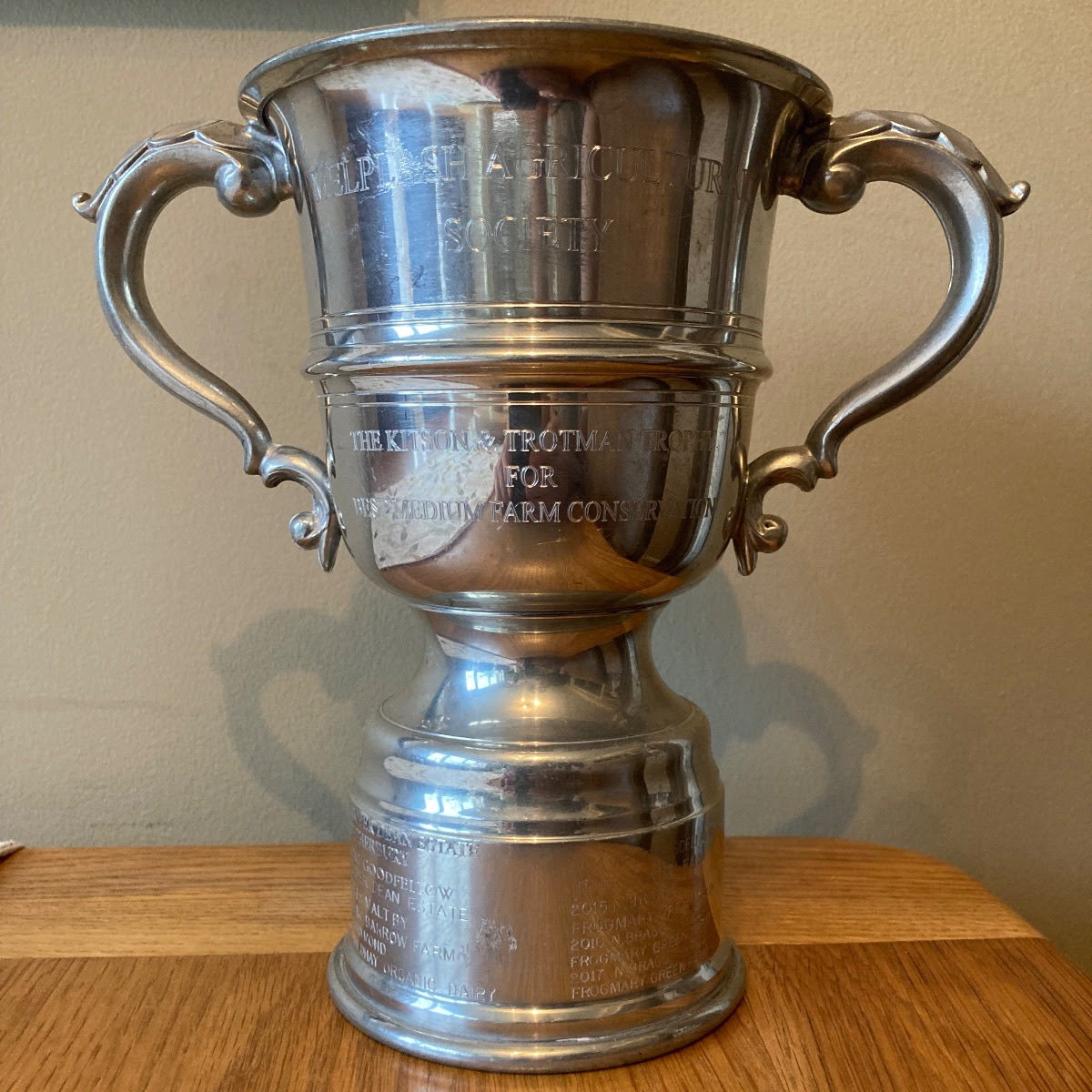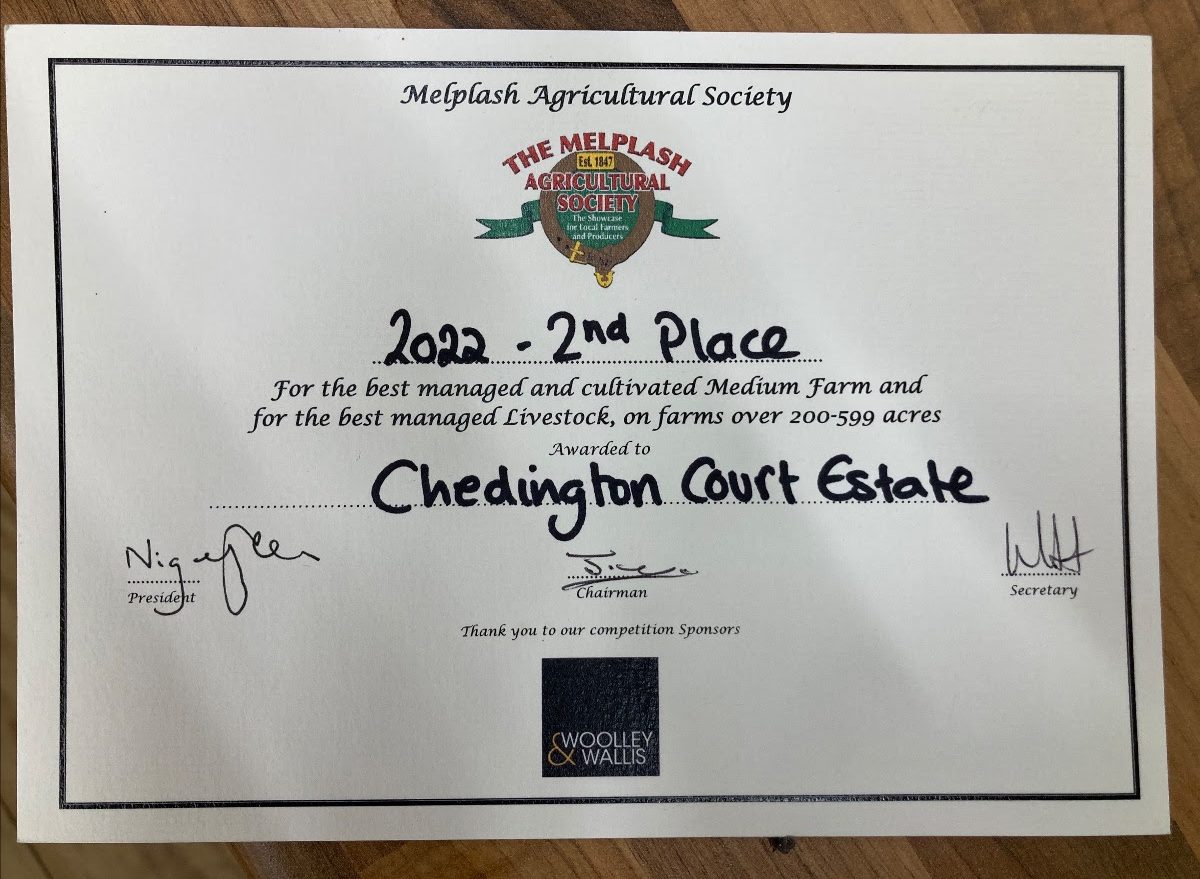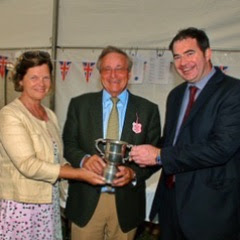 Kate and Geoffrey Guy with Jason Hodnett from Kitson & Trotman.
(Photo courtesy of Lucy Hart, Show Secretary for The Melplash Show)