Land Management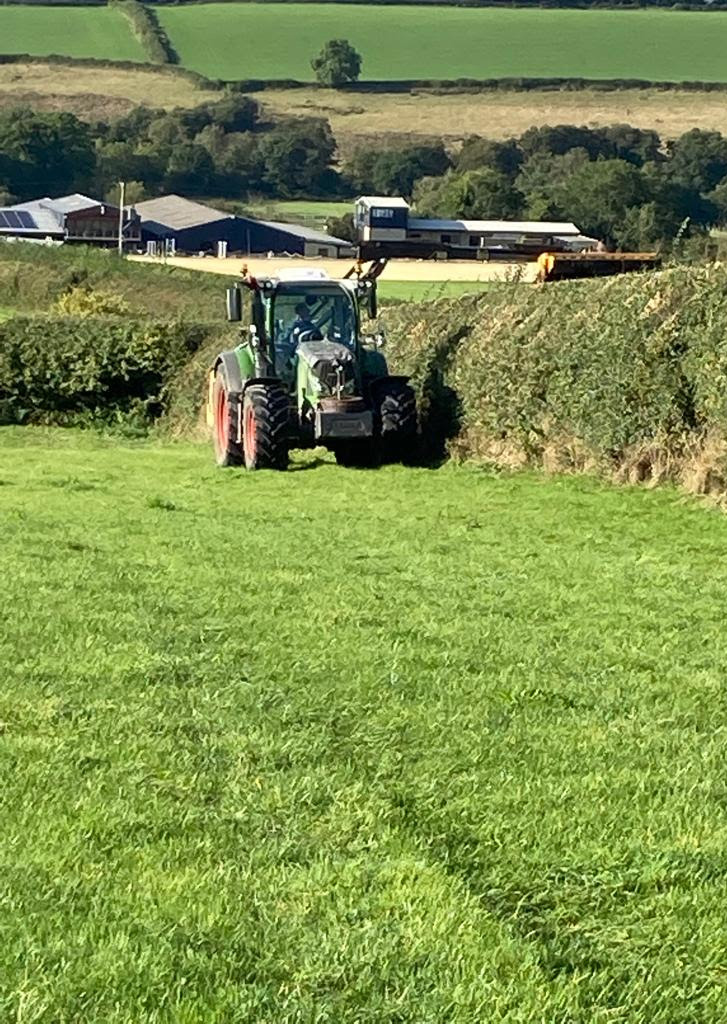 There is already an Autumnal feel across the Estate and the mornings are certainly fresher and the nights are drawing in. After what was an incredibly dry summer, the recent small amount of rain has kick started the grass growing again and the fields are once again covered in lush grass as are all the lawns and the cross country course, which means a busy time for the team keeping everything looking neat and tidy.
Colin Penney, a local contractor, has been busy cutting the hedges across the Estate. I love seeing them sculpted back into shape, it really does give a manicured view as you look across the fields.
Over the past month we have re-seeded two fields at North Buckham Farm with long term lays which will be used for grazing the sheep and making haylage in the years to come. We have also direct drilled 23 acres of hybrid rape and kale mix for the sheep to graze early next year.
On the 14th September we welcomed 36 beef animals on to the Estate, see photo above. They are a mixture of Belgian Blues, Aberdeen Angus and Simmentals. They were purchased from a local farmer to help deal with any worm problems we may have with the sheep as grazing a mixed species of animals across the grassland helps lower the worm burden naturally. Who knows, this time next year we could see " Chedington reared rump steak " on the menu at Winyards!
Also in September we welcomed Ellie Hughes on to the Estate. Ellie is currently studying General Agriculture at Hartpury College in Gloucester and is joining us for a year as an Assistant Lamber to gain practical experience and for her placement second year. Most of her time will be spent assisting Marcus with the sheep but once a week she is keen to gain some experience at Lower Chapel Marsh Farm helping the team in the horse yard. I really hope she enjoys her time here with us and gains the experience that will serve her well in the future.
Marcus is busy lambing again and this time it's a small group of Poll Dorsets (approx 70). All is going well and it's lovely to see the lambs skipping around the fields in the autumn sun.
Tim and Louise have been busy with the autumn demand of compost and new customers have been placing orders following a busy day at The Melplash Show on the compost stand. It was fantastic to hear the positive feedback from existing and new customers about the products we supply and the service they receive from Tim and Louise when placing orders.
!NEWS FLASH!
The Chedington Court Estate have been nominated in the Sustainability Champion Award category as well as in the Diversification Award category of the South West Farmer Awards 2022.
As we go to press it has just been announced that The Chedington Court Estate have been announced as one of three finalists in the Sustainability Champion Award category. Winners will be announced in December. Good luck team and quite the achievement, very well deserved!
– James Vickery
Estate Management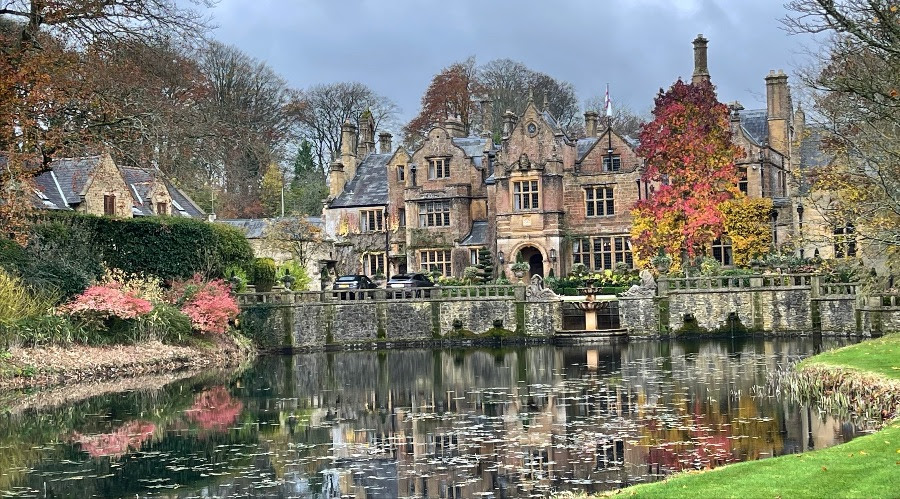 We have had an extremely busy couple of months with various refurbishments and renovation projects across the Estate. The team have been busy with the refurbishment of the newly named The Grange. With Ben and his decorating team sometimes working through the night and sleeping on site to get the work completed, I have to say that the guys have done a fantastic job. Garry & Dean along with Alex, Gareth, Steve and Russell have done a great job in making and fitting all the panelling in the bedrooms. We are almost there with just the kitchen units to be painted and some of the outside woodwork to be done before the weather turns.
With carpets starting to be laid and Bek beavering away in sourcing curtains and soft furnishings to give the house a completely new look, it will not be long before Harry and myself will be set the task of moving all the furniture into the rooms. I promise this will be the last time Harry!
We have at long last been given the listed building consent needed for all the buildings at Chapel Marsh Farm. Work has started on the cattle barn which will be turned into ten more stables and the lean to workshop is to be made into more accommodation for grooms. The motor bike barn will be converted into eight more stables which all needs to be done as soon as possible to welcome more elite equestrians, watch this space…..!
The team have also been busy at The Old Brewery in Gillingham. We now have the planning permission for the additional car parking and the showroom is going through a bit of a revamp to include the building of a large bar area and hanging of new doors within the old showroom.
In between all of this we are building a new gymnasium within the isolation barn at The Grange which will add to the activities at the wellness weekends that Richie & Tamara will be promoting very soon. https://www.adaptxplore.com/future-experiences
To keep up to date with developments please see our new homepage on our website https://www.chedington.co.uk
– Colin Maddock
Chedington Equestrian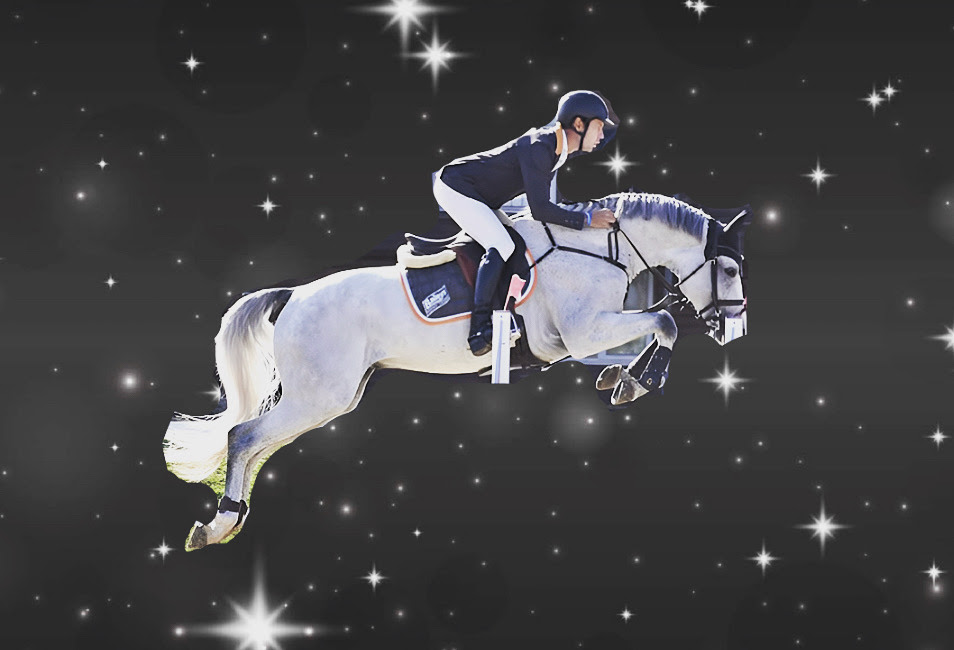 Lower Chapel Marsh Farm, Beaminster
Life has certainly been busy at Chedington Equestrian. We feel like we have all been away competing more than we have been home. We have had a trip across to St Lo, France where Guy Bloodstock owned Dantino B picked up a few placings, including second place in the 6 bar, jumping 1.90m. Dantino has also recently won the Grand Prix at Bicton and was runner up in the Grand Prix at Chard. We have had a few more Chedington branded horses come over from Ellie in the past few weeks and one who has really shone so far is Chedington Azzurra. Chris rode her at the Longines Global Champions Tour in London where she was the youngest horse and placed every day. The young horses had a successful trip to Chepstow where Chacoon's Nevo was runner up in the 5yo final and Qatar B won the 6yo final. The team have headed north this week to Keysoe after which we plan our yearly migration to the South of Spain for the Mediterranean Equestrian Tour.
Jayden and his team are enjoying a quieter time having competed at the World Equestrian Games and the World Young Horse Championships for dressage. With the summer weather slipping away from us we will be seeing his team a bit more often as we take advantage of the amazing indoor school.
– Bek Burton
Pitts Farm, Sherborne
The last month and indeed the major part of summer has been a busy one carrying on the fantastic work done last Autumn by the the Chedington team.
All the stables have had long needed maintenance and decoration done by myself, Gemma Thieme (who is a whizz with the power tools!) and Ollie Edenborough. We visited Kieran Burke Racing to catch up with Geoffrey's youngsters in training over at Whitcombe and a trip to Chedington to watch Last Royal's first visit to the water treadmill. Now we are busy disinfecting and bedding down barns and stables in readiness for our equine friends who will start coming in in the next month or so depending on the weather.
– Vicki Lewis
Events at The Grange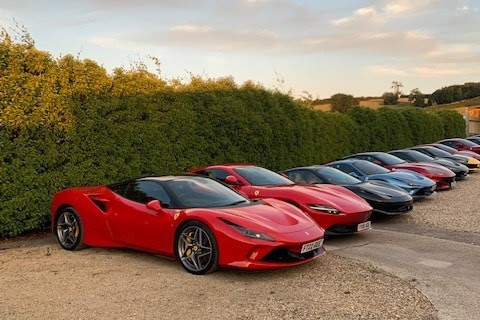 As a busy summer draws to a close and we make our way into autumn with a slightly less frantic pace, we've said farewell to the last of the weddings taking place this year. We were very pleased to see our final couple Hope and Ben happily renew their vows in a beautiful outdoor ceremony. Following such a busy season we should take this opportunity to mention our gratitude and thanks for all the help we've had throughout the past months to keep the weddings running smoothly and successfully, in particular to Colin, Harry, Tony and Richard. We'll also be sorry to say goodbye to a crucial member of the team, Jack, who has been with us throughout the wedding season as an invaluable help and we wish him all the best on his travels.
As we look forward to next year's plans we have several excited couples booked in for viewings across the following months and will shortly begin hosting tastings again for those already booked in. We're also very much looking forward to the addition of former Axnoller House newly named The Grange – with hosts of people working on everything from decorating to rewiring over the past weeks, we can't wait to see how it all pulls together. The bridal suite in particular will be an amazing addition to the wedding package and is already shaping up to be a gorgeous space, with its own dedicated room for brides and bridesmaids to get ready in.
In a fun new change of pace we've been hosting events in partnership with groups of Ferrari enthusiasts from HR Owen. They involve a couple of nights stay, some lovely spa treatments and lavish evening parties catered by the wonderful Gordie. We've already had some great feedback and look forward to making these a regular occurrence throughout next spring and summer season. We are also of course eager to be working more closely with Richie and Tamara on their dedicated wellness weekends which involve a number of activities across the grounds including some very invigorating ice baths for those participating. They recently hosted a very fruitful promotional weekend and we look forward to more opportunities to continue expanding the ways that we use the spaces here at The Grange.
We will of course continue to welcome guests for holiday weekends over the following months, including those looking to celebrate birthdays, milestones and even a couple of hen dos. One particular group we're looking forward to welcoming back are the lovely Ellie and Matt, one of our 2019 wedding couples, who will be returning this year for the second time since their marriage to celebrate Matt's birthday.
The focus over the rest of the autumn months, as it is most years, will be to work on maintenance and preparations for the next busy season. We're looking forward to spending this time both reflecting on some wonderful moments and planning for even more exciting opportunities in the future.
– Nadia Hassan
Hospitality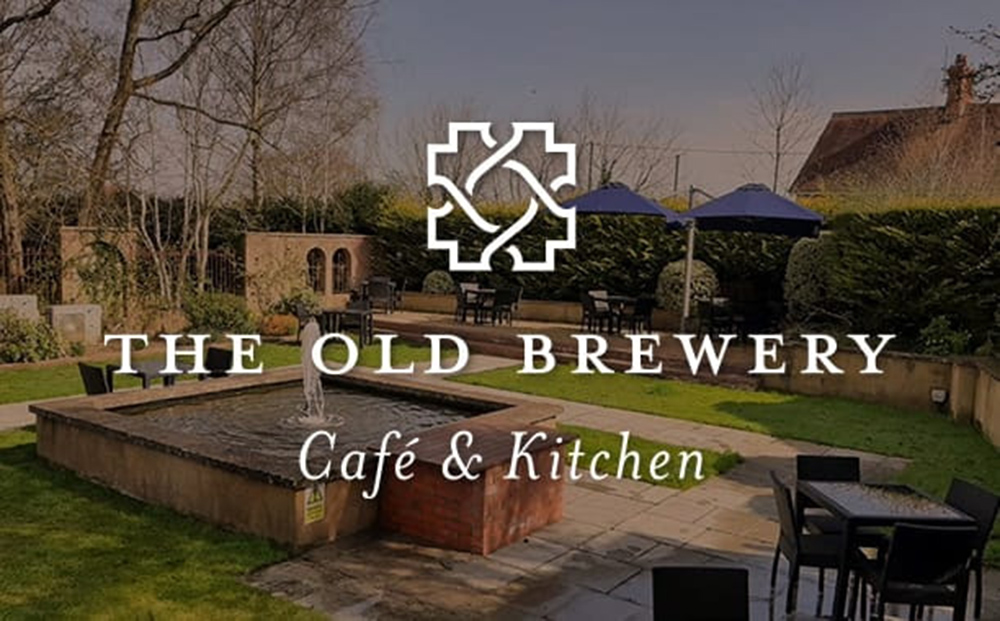 The Old Brewery Cafe & Kitchen, Gillingham
Most of you have probably heard by now that Motocorsa is no longer trading and many of its staff and stock have moved on to pastures new – we wish them all a fond farewell. But the good news is that the award-winning Café Corsa has bounced back and is going to be bigger, brighter and tastier than ever before! Steve and his team continue to produce wonderful breakfasts and lunches for Gillingham residents and visiting bikers while I, in my new role, have been busy organising advertising as well as the repurpose of the former showroom.
This week we have welcomed our new resident artist, Sher, who is proudly displaying her work-in-progress in our Gallery space and is already a real talking point! Geoffrey has kindly lent us his bike collection which has brought a lot of enquiries from similar collectors so soon we shall be over-run with more bikes than tables. We have almost finished adding a fantastic bar in time for our Christmas dinner sittings and the old showroom is beginning to feel like a welcoming and warm space for bikers and non-bikers alike. Both James Page and Colin Maddock have given us much of their time and support over the last few weeks but, "Sorry guys, it ain't over yet!"
And to finish off this season's 'out with the old, in with the new' theme, we will be launching our new name and branding The Old Brewery Café & Kitchen during October and putting the high mileage Café Corsa to rest in the garage.
– Laurel Phillips and Steve Angell
Winyard's Gap Inn, Chedington
With summer now behind us, we're looking ahead to the winter months at Winyard's Gap. Although it might seem early for some, our Christmas menu is now live on the website and we've already started taking bookings for Christmas parties and get-togethers. Next week also marks the start of our weekly curry nights (poster attached), where we'll be offering a selection of curries every Wednesday evening. Finally, we'd like to welcome on board Kirsty, Issy and James who have all recently joined the Winyard's team.
– Lucy Ellis
The Old Brewery Cafe & Kitchen, Gillingham
Salon on the Square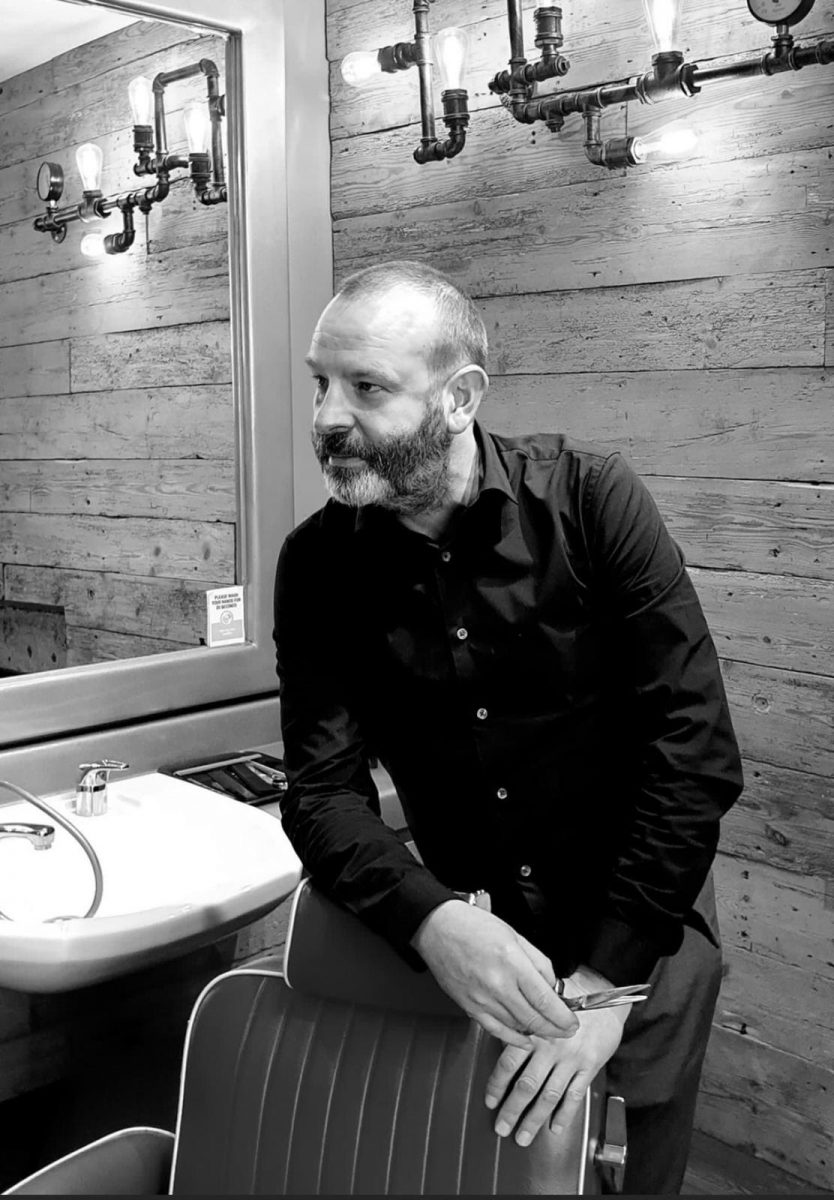 SOTS are very excited to welcome our new Barber to Barber On The Square. Aaron has been in the business for over 25 years bringing a wealth of experience and knowledge to the team and clients alike. He is a lovely, down to earth guy and we have no doubt he will be a big hit with our guests.
– Janemarie
A note from Geoffrey & Kate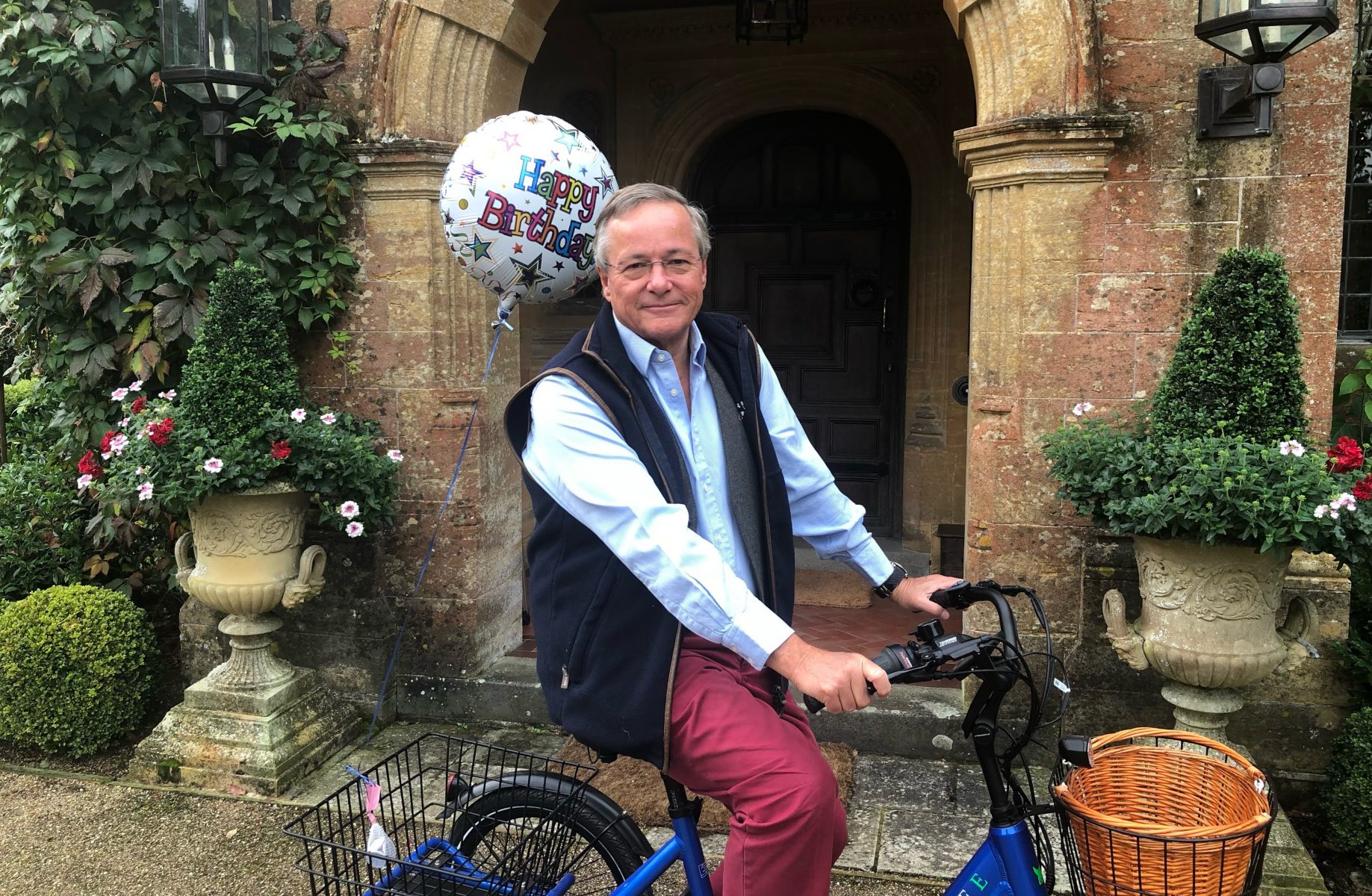 The end of September marks both my birthday and the end of our financial year; and a year of great change and evolution. For Kate and I there is a reassuring sense of the Estate and it's associated businesses settling into the envisaged long term shape and feel. This has meant the closing of our motorcycle retail business but an expansion of the cafe that shared the space at The Old Brewery in Gillingham. The flock has been optimised in favour of quality and productivity allowing greater flexibility to allocate land to ease our worm burden whilst at the same time introducing a small herd of young beef cattle and new crops.
The recovery and redevelopment under our management of the indoor arena has seen the arrival of Jayden the Australian Olympic contender in dressage, his seven horses and two grooms. Our current plan to add a further 38 boxes on the Estate will bring our total to over 80 competition livery boxes. Our class leading training facilities with Bek and Chris's guidance can absorb around 100 resident horses in due course. We expect to welcome in the New Year more Olympians to give Chedington a realistic chance of sending riders to Paris in all three disciplines of Dressage, Eventing and Showjumping.
Chris's very successful transition from Eventing into showjumping, coupled with Ellie's continued progress in her showjumping and breeding career have been augmented by notable performances from Bubby. Kate and I were delighted to witness the outstanding achievement by Kate Beardmore our sponsored fencer who won the individual and team Gold medals at the Commonwealth Fencing Championships last month in London.
We have covered in our recent newsletter the successes achieved by James Vickery and our whole farm team at the Melplash Show. These are now followed with our strong contention in the South West Farmer Awards later in the year. The arrival of Ellie Hughes, our aspiring young shepherdess, on her placement year marks another new phase in our evolution to offer work experience to budding young farmers under the supervision of our seasoned and highly experienced farm team.
We have been delighted with the two new acquisitions made during this year. Both the pub Winyard's Gap and Salon on the Square have been incredibly successful thus far. We appreciate greatly the hard work and dedication of Graeme and Janemarie and the staff.
On the home front once again our gardeners under Ricky's direction have developed and maintained not only our beautiful grounds at the Court but created and cared for the gardens around the Estate. Propagation planning for next year in addition to plants for the garden and flowers for the houses now include produce for the Pub.
Our goal is to create a new style of upland estate bringing together all the elements at our disposal in this most beautiful corner of Dorset. Lucy, having jumped in at the deep end to learn how to the run the Pub with Graeme, is now broadening her role to oversee all hospitality operations throughout the Group.
We want guests to feel at home on the Estate whether participating in Richie's wellness retreats, automotive country outings, field pursuits, weddings, riding, Pub and Cafe visits or just enjoying a few days away.
Behind the scenes all this change and growth has required efficient administration and financial management for which we thank our team in the Estate Office under Russell's direction.
Finally we are now the proud owners of a fire engine. It's actually an emergency tender that will hold 8,000 litres of water to assist in watering the trees, filling the cross country water jumps, wetting the indoor arena surface and fighting fires. Whilst the, now familiar, house colours and logo feature throughout the Estate, and indeed the county, my colleagues have persuaded me to keep it in its bright red livery. Training evenings will be underway soon for volunteers for "The Chedington Fire and Water Brigade"
God Save The King!
– Geoffrey Guy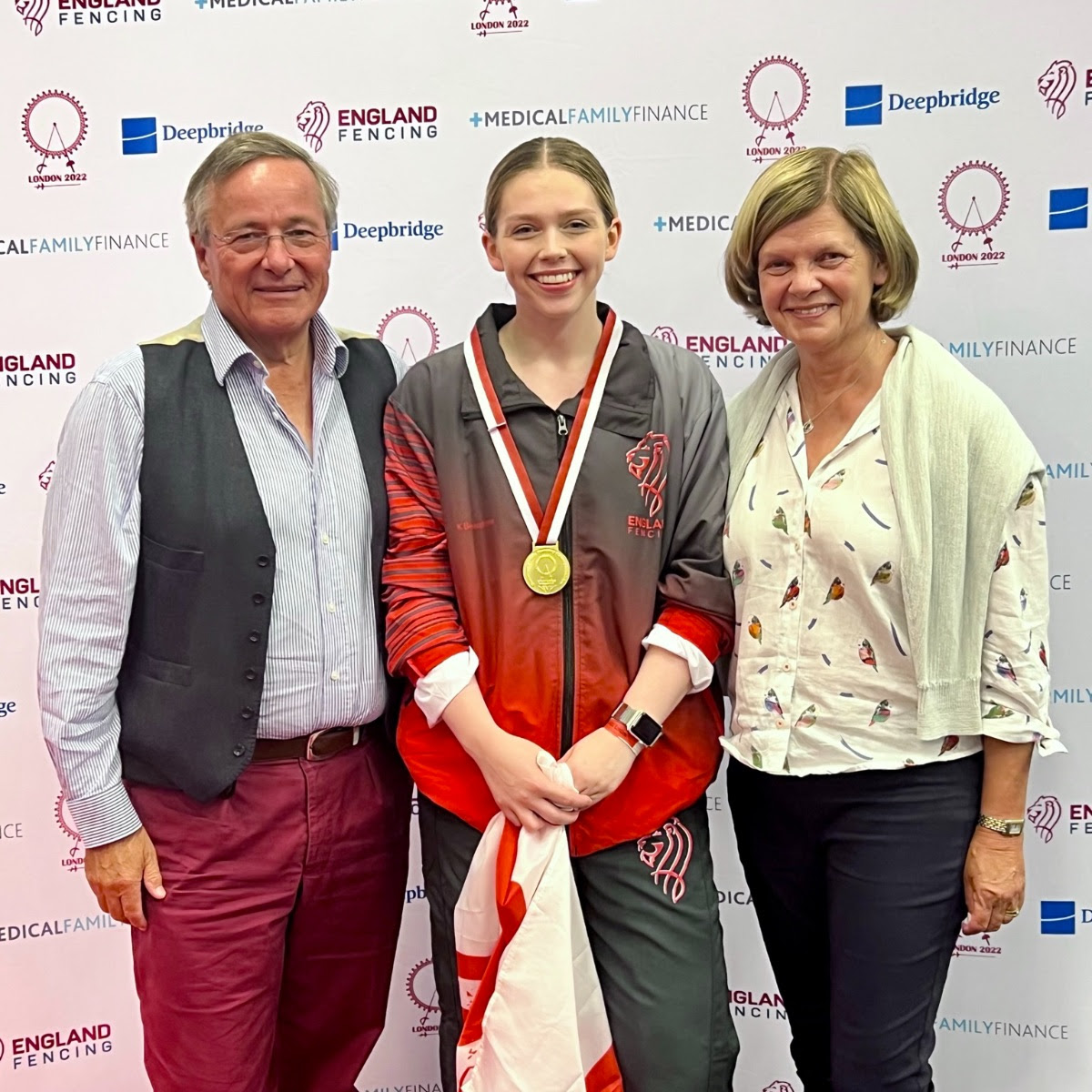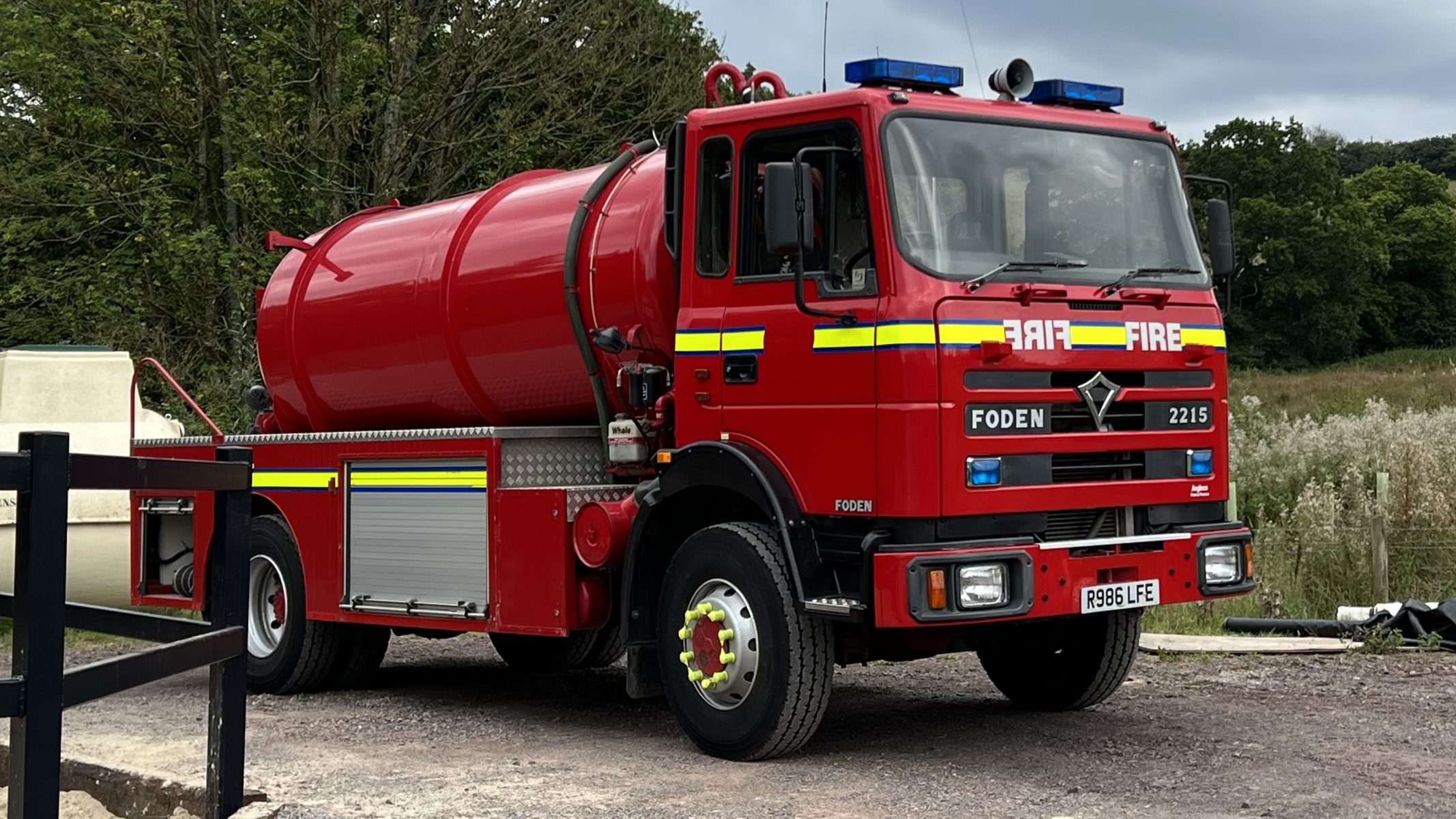 Gallery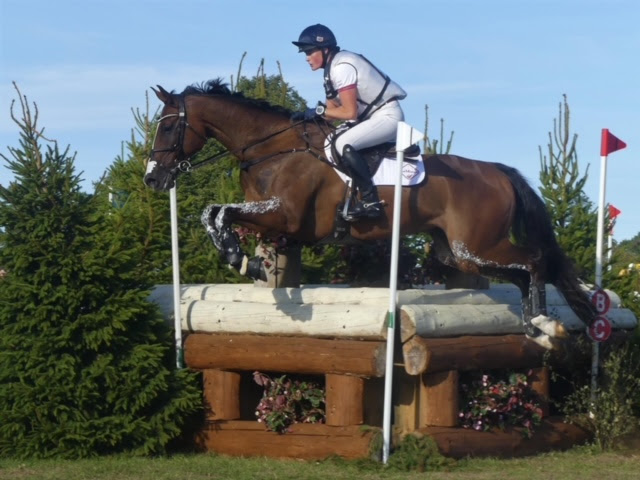 Bubby Upton came 3rd in the CCI4-L* at Blenheim finishing on a score of 29. A great result for Bubby and Jefferson 18 at his first event at this 4 star long format level. A great achievement and an exciting partnership to watch next season.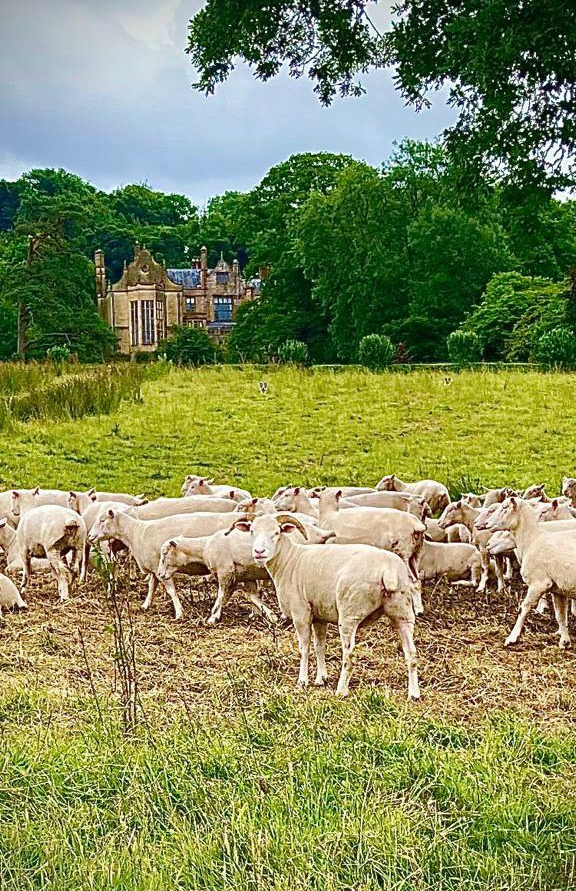 Chedington Court overseeing the sheep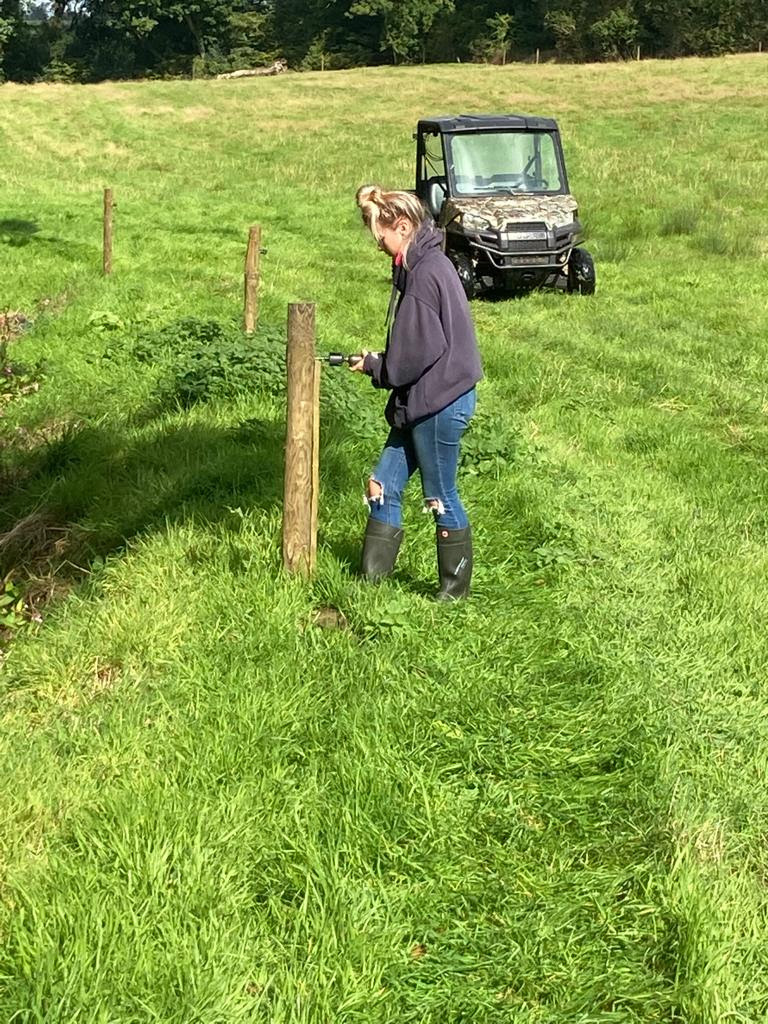 Ellie Hughes – "I have recently started my placement at Chedington Estate and it is great fun! I have been assisting Marcus the full time shepherd with many different jobs such as fencing, checking sheep and lambing the autumn Dorset flock. My dream for the future is to have my own flock of sheep and to train my own sheep dogs! "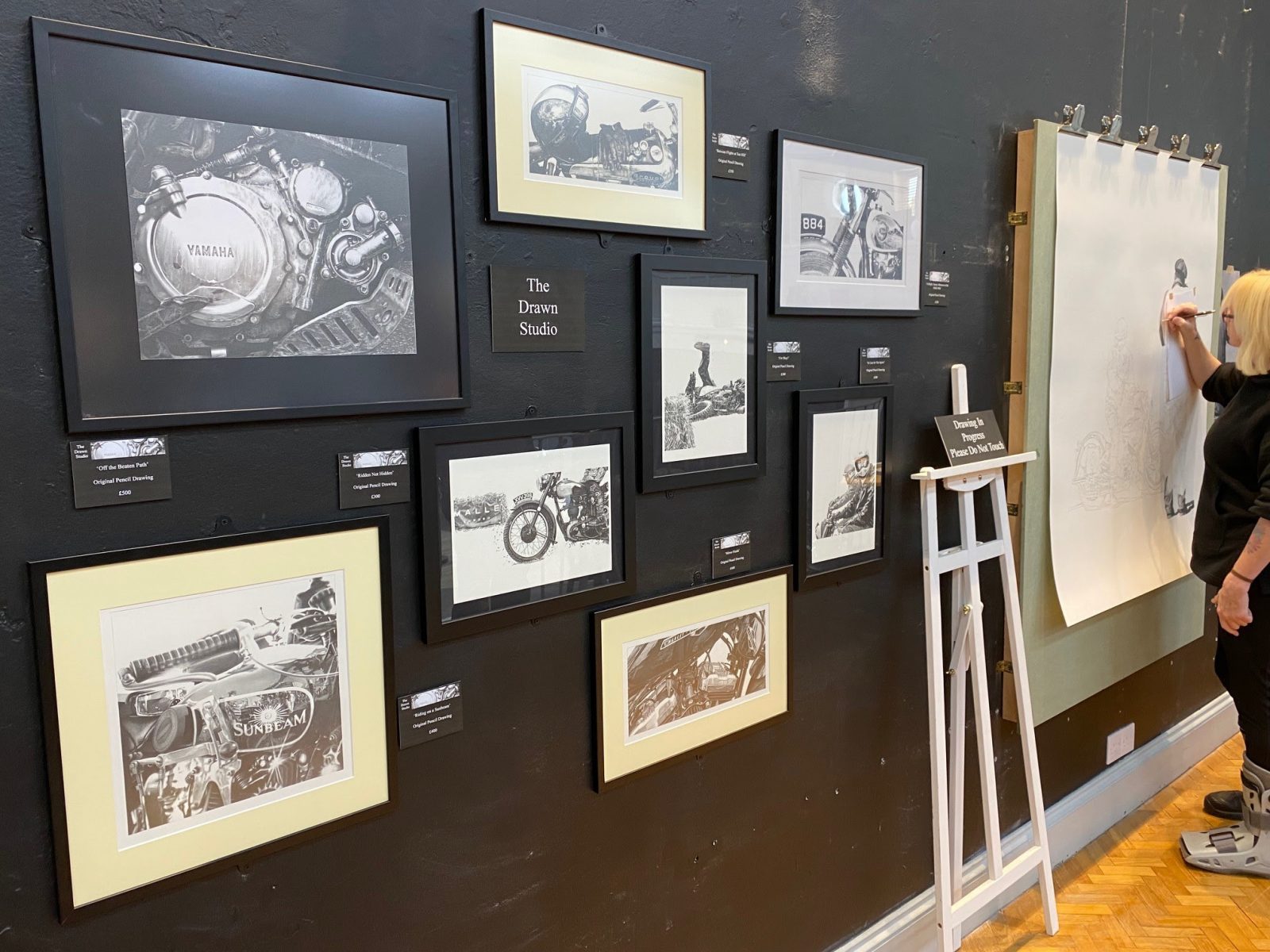 The Gallery Space at The Old Brewery, Gillingham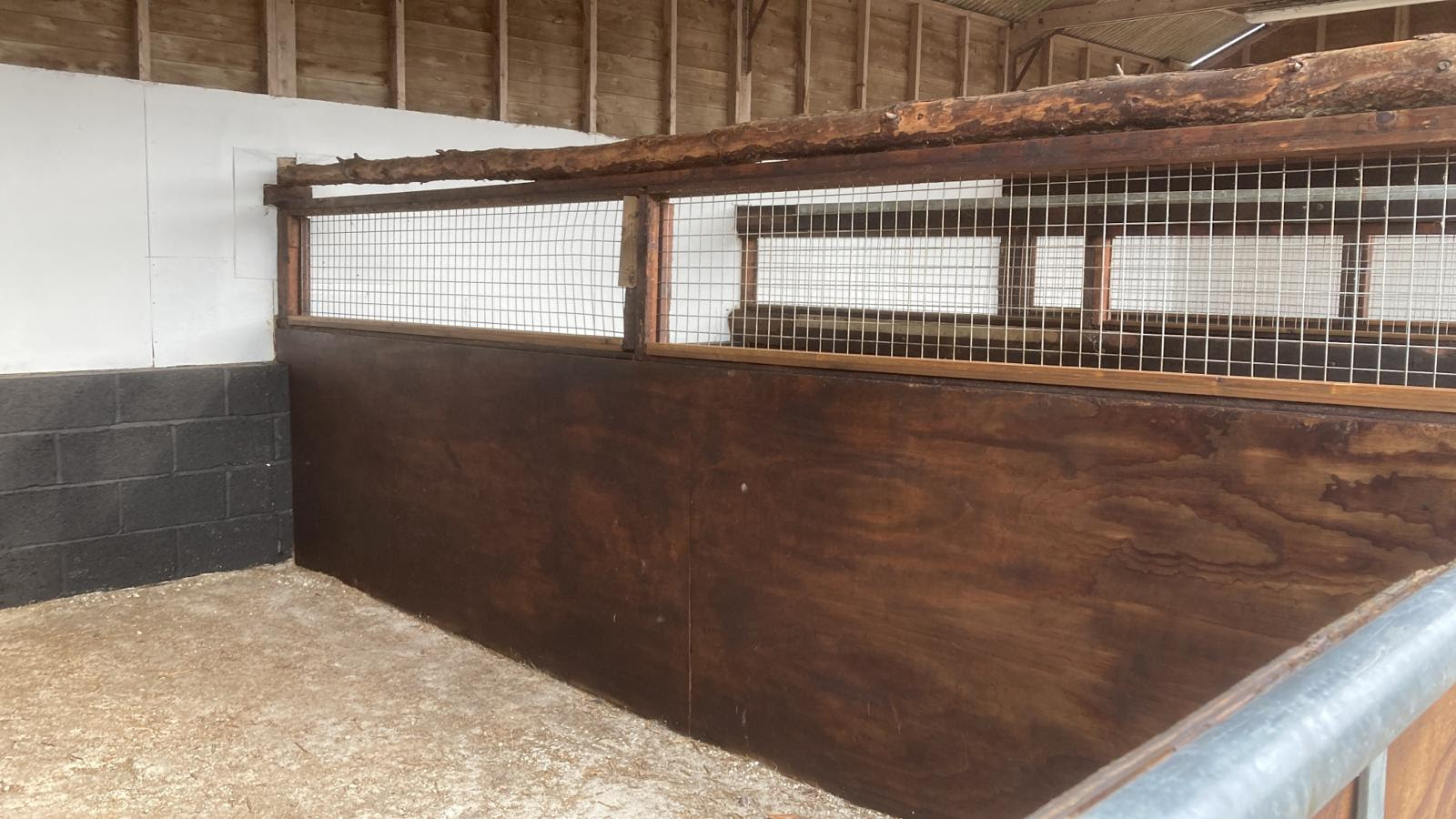 Gleaming stables at Pitts Farm ready to welcome the youngstock in for the winter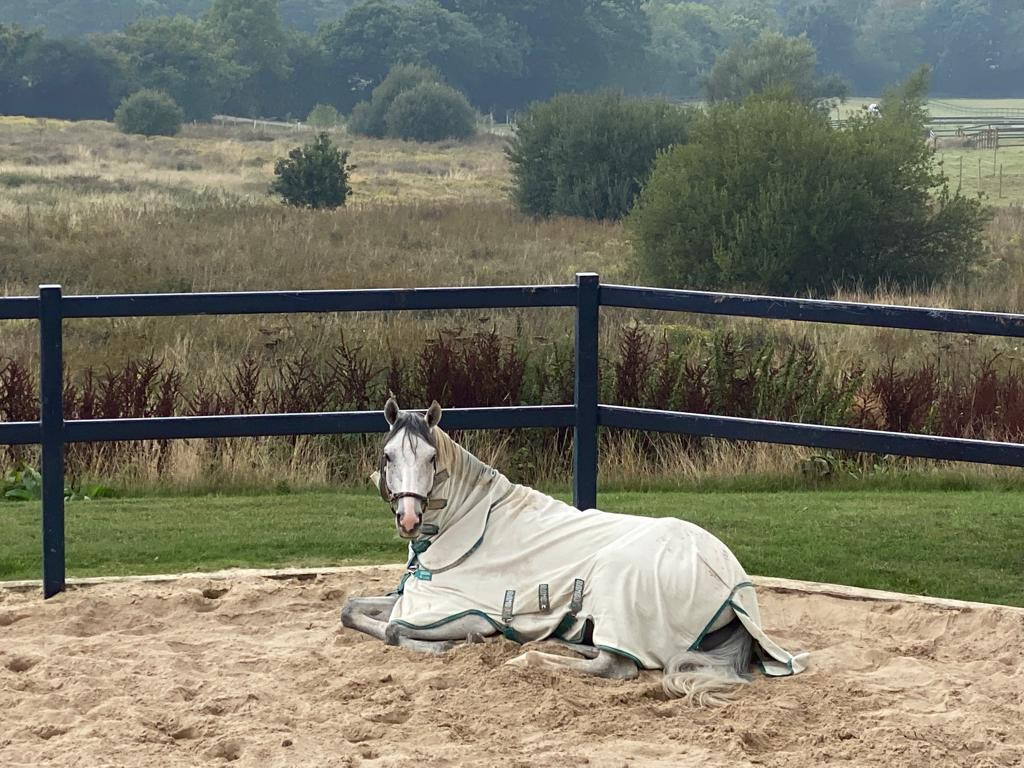 A Saturday lie-in at Lower Chapel Marsh Farm