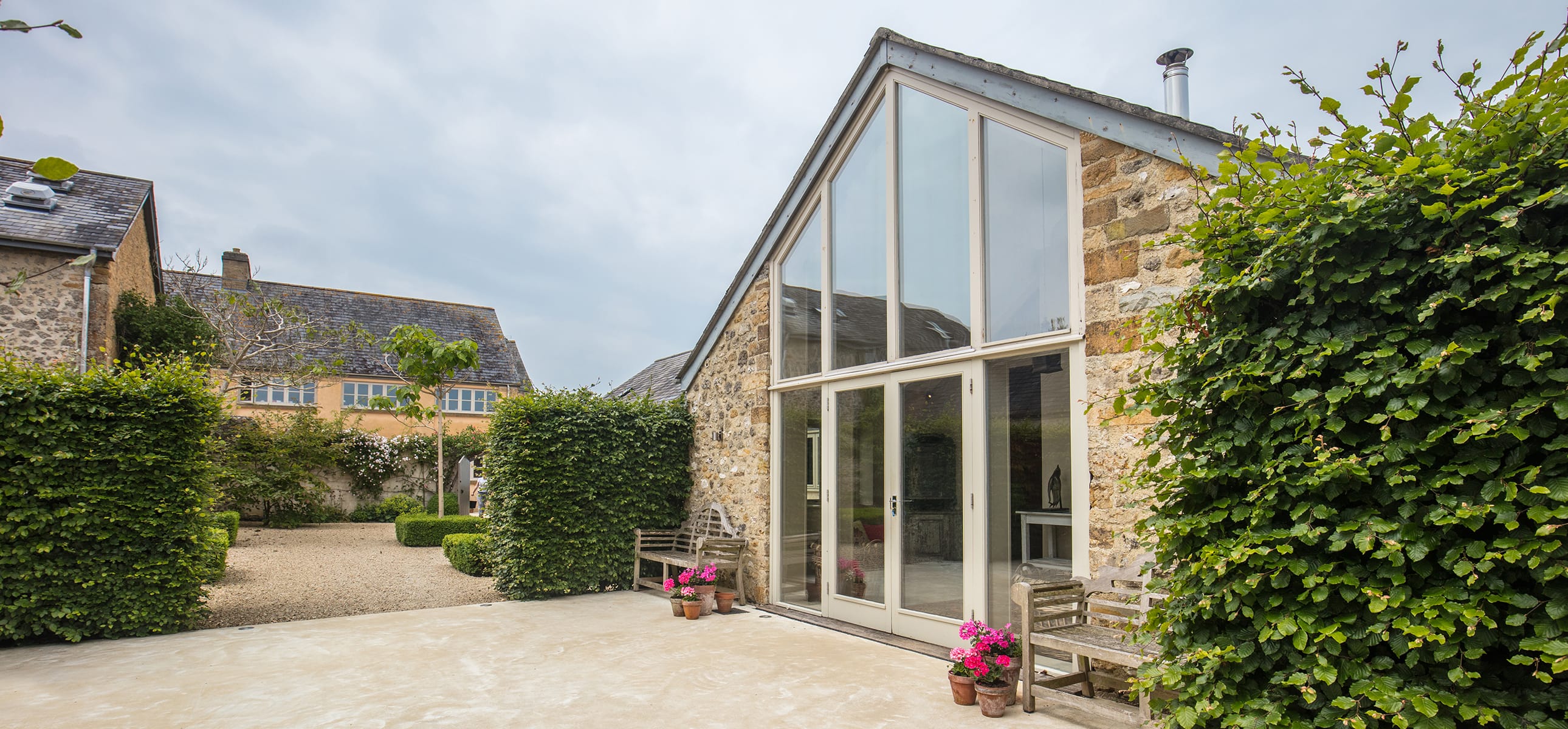 ---
Sublime, comfortable and peaceful
A stone's throw from the yard, it's the perfect place to unwind
---
---
A key benefit for teams visiting Chedington Equestrian is that everything is located conveniently in one place. The accommodation at Chedington Grange sleeps up to 34 guests over three spacious houses. There are plenty of opportunities to relax from the comfort of the house, with an indoor spa including a pool, saunas, a hot tub and treatment rooms. The houses have everything you need to be self-sufficient, but visiting teams are welcomed to book in supporting services such as chefs or spa treatments.
---
---
Situated conveniently close to the equestrian yard is Chedington Grange where you can find two luxurious guesthouses. Taking the stress out of travel and logistics, the yard and accommodation are all in one location, enabling visitors to focus on getting the most out of their visit.
Set within scenic rural uplands of Dorset, the houses are calm and truly private, teams are welcome to rest in sumptuous surroundings after a busy day at the yard.
---
---
The equestrian yard here at Chedington is the perfect venue to host a whole team for a variety of events and training camps. Everything you need is on-site, easily accessible and can be hired exclusively as part of a bespoke package designed perfectly for your needs.
With training, rehabilitation, livery, accommodation and plenty of additional elements, we'd be happy to create a whole 'take over' style week for your team at Chedington Equestrian.
---
---
Everything you could ever need to unwind after a day at the yard is here in one place. It's so peaceful, feels like a real haven.
---

---