---
Equine Conditioning and Rehabilitation
Horses don't have to be 5* to receive 5* treatments from our Physiotherapy led team
---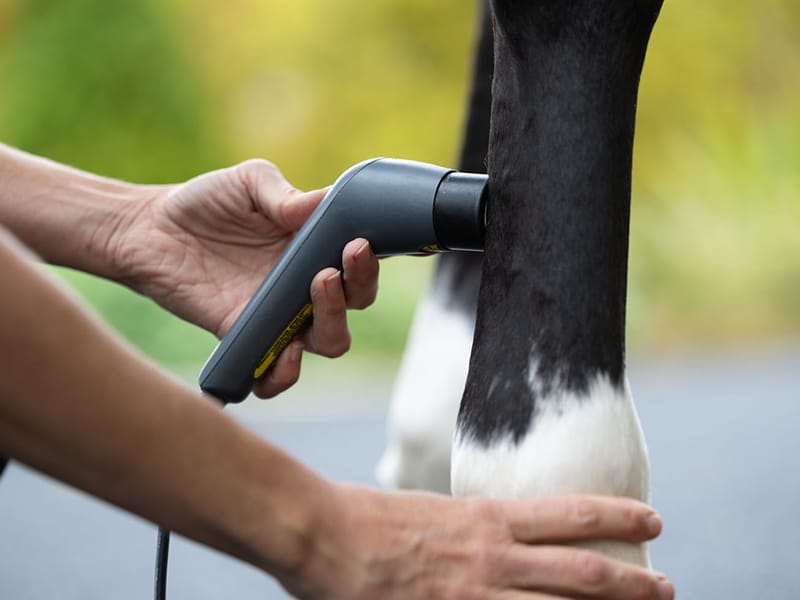 The Latest Technology On Site
Chedington Equestrian has been designed to cater for all your needs in one methodically designed location. Whether you are booking in one-off drop in sessions or taking advantage of our bespoke rehabilitation and conditioning livery packages, all your horses needs will be expertly catered for.

Our three main pieces of technology on offer are:

AQUA TREADMILL - With countless safety features, chilled water, glass panels for observation, many levels of customisation across water levels and belt speed, full filtration system, the Horse Gym Aquatrainer is the ultimate tool in rehabilitation and training support.

DRY TREADMILL - An excellent method of controlled exercise on the flat or incline and is perfect for use in both full training and rehabilitation.

VITA FLOOR - Vibration technology used to increase circulation and promote healing, prevent injury and increase muscle strength and condition.
---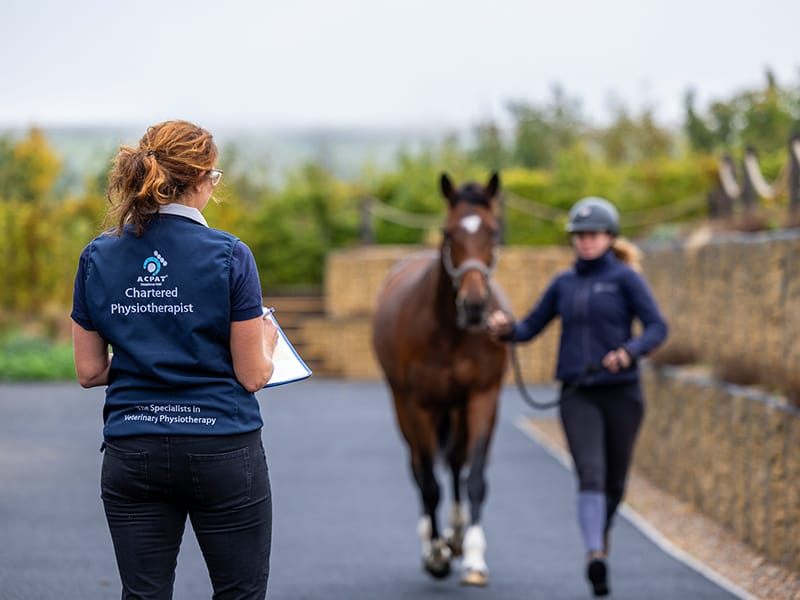 In the interest of providing the best possible therapy for your horse we offer the following services:
1. One-off or regular bookable sessions on the aqua treadmill, dry treadmill or vita floor.
2. Bespoke programs targeted at rehabilitation, improving poor performance or supporting peak condition.
3. Biomechanics assessment, gait assessment and treatment as required by specialist Equine ACPAT(A) Chartered Physiotherapist.
We will work directly with your vets and therapy providers to formulate a bespoke and goal orientated programme to allow for successful and effective outcomes for you and your horse. You can take advantage of our physiotherapist, vets and farriers or we are more than happy to work with your own.
---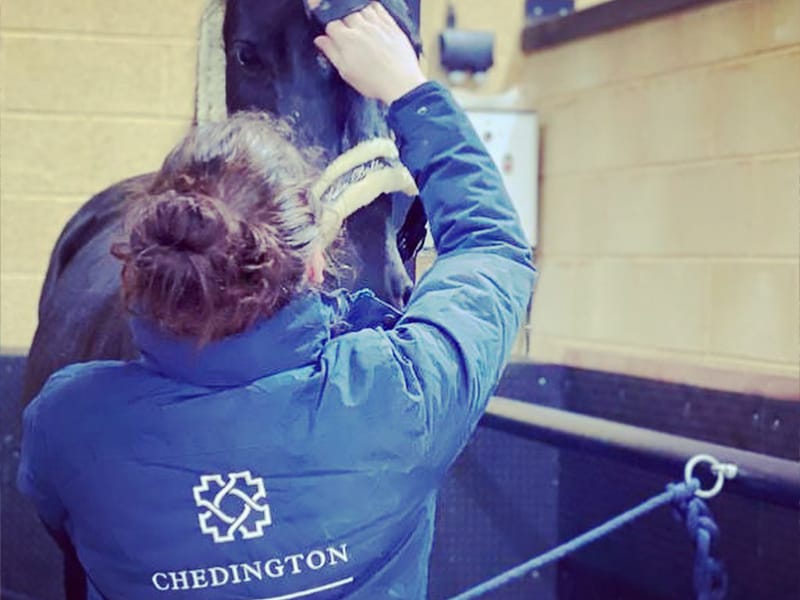 If your horse is recovering from an injury or surgery, or simply requires some more intensive conditioning work, get in touch with us about our bespoke livery packages. Packages will be created alongside your vet/therapist/farrier to meet the needs of you and your horse.

As well as the therapy equipment listed, we have staff onsite 24 hours a day, cameras monitoring each box, rubberised trot-up, circling and hand walking areas, controlled sand turnout pens and indoor lunge pen. All areas of care, assessment and treatment are covered.
We also offer:

Electrotherapy (laser and ultrasound).
Proprioception rehabilitation training using the variety of surfaces, terrains and slopes - essential for any return to fitness and competition.
---
Book Equine Rehabilitation Sessions Online
---
We regret that our Rehabilitation Centre is temporarily closed.
on chedington bookings
Our facilities are run by Bek Burton. You can contact her for any queries or questions on 07879 761 396.
---
The Therapy Centre is supported by Celia Cohen ACPAT(A) Chartered Physiotherapist specialising in Veterinary Physiotherapy. For complex cases and specific Physiotherapy referrals contact her on 07967 688 063.
---
---
Our Equipment in More Detail
---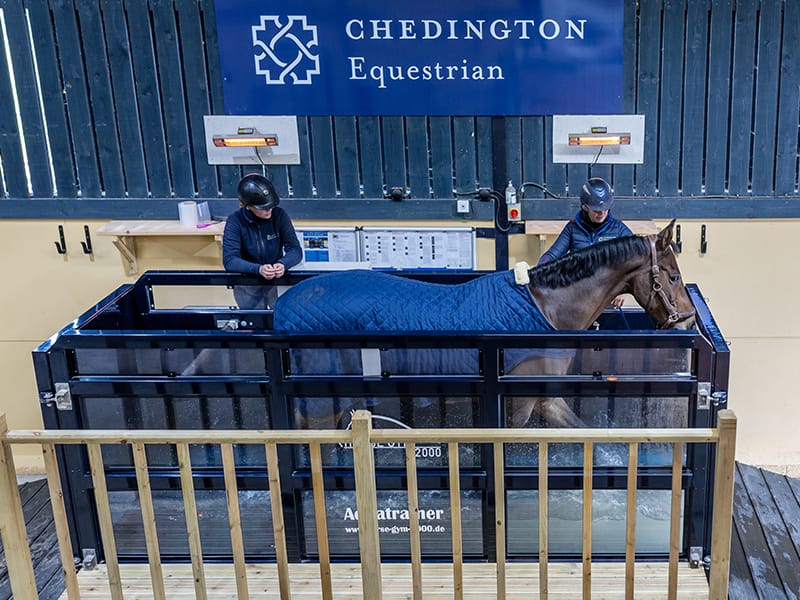 The Aqua Treadmill can be used as both a rehabilitation tool and training support. It provides endless benefits to horses including strength and conditioning work, improving core strength, and increasing gait mobility and lumbar flexion. The state of the art machine is also fitted with a chiller unit so horses can walk in water chilled down to 4 degrees adding the benefit of cold therapy as they walk and trot. Our treadmill is fitted with glass panels so your horses gait can be properly observed and monitored during a session and a platform allowing access for assessment or treatment during a session.

---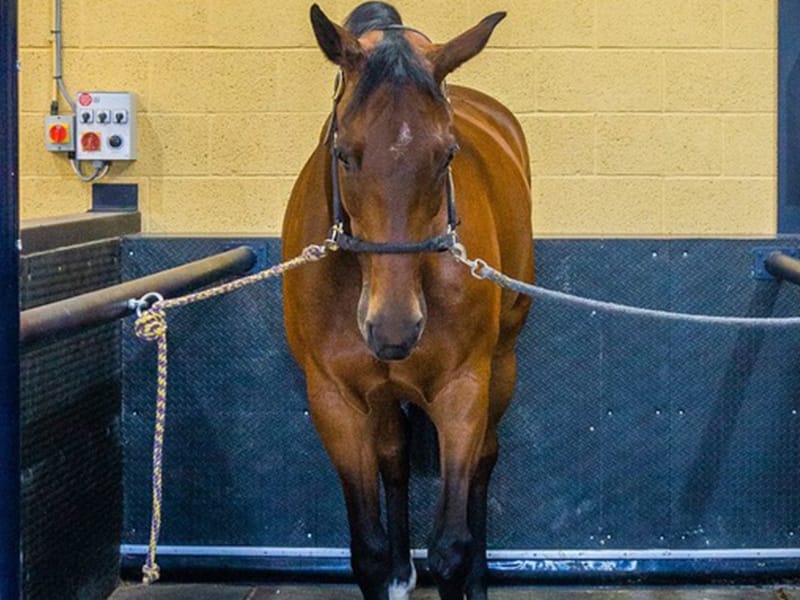 The Vitafloor unit is the leader in equine vibration technology. Installed in a cross-tie area, the gently vibrating floor works to prevent injuries and speed up rehabilitation. This treatment improves blood circulation throughout the whole body and stimulates bone density & muscle tone.
---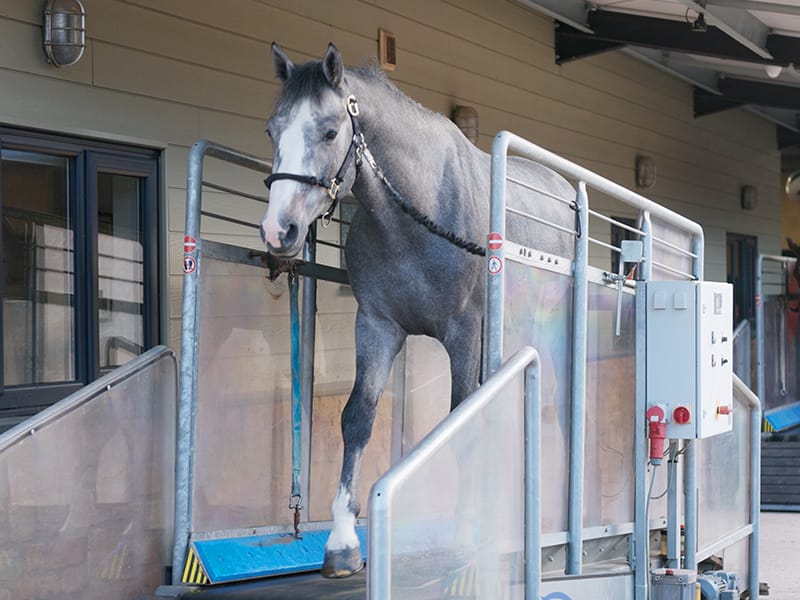 The Horse Gym dry treadmill is undisputedly the best on the market. It offers 36 programs with different run times so all horse needs are met. Start up delay and soft stop technology ensures the best experience for even the most nervous of horses. The treadmill operates on a 0 - 10 degree lifting frame to simulate hill work and the cushioned base plate reduces concussion and sound. It is an excellent method of controlled exercise and is perfect for both full training and rehabilitation.
---
---
Biosecurity at Chedington Equestrian
---
Chedington Equestrian take biosecurity seriously and we have protocols in place to protect your horse from picking up any transmittable diseases during his/her time with us.
---
Dedicated equipment for each livery horse such as buckets, brushes and tack.
Each horse has their legs washed with a mild disinfectant before using the treadmill.
The breast and back bar are covered with a disposable sleeve, changed between each horse.
If using one of our tail guards, each horse will wear a fresh bandage that has been washed on a hot cycle.
---
Disinfecting stables and equipment, including the Aqua Treadmill before they are used by another horse.
As well as being disinfected by our team between each use, Our Aquatrainer Horse Gym 2000 has an advanced, self cleaning water filtration system.
---
---
'We cannot recommend the aqua treadmill highly enough. It is a vital part of our training regime for horses returning from injury. We are so lucky to have such a fantastic facility on our doorstep'
Harry Fry Racing
---

---